Commercial ships and oil tankers sailing under the American flag in major Middle East waterways could be targeted by Iran, according to an advisory by the U.S. Maritime Administration.
The United States sent a carrier strike group and B-52 bombers to the Middle East in response to what the Trump administration called "clear indications" of an imminent threat from Iran. The Islamist regime called the American claims "fake intelligence."
The U.S. Maritime Administration (MARAD) said in an advisory on May 9 that there had been an increased possibility of attack by of Iran or its regional proxies on the United States and its allies.
The targets may include oil production infrastructure after Iran threatened to block the key Strait of Hormuz maritime passage where one-third of the world's maritime oils exports flow, according to MARAD.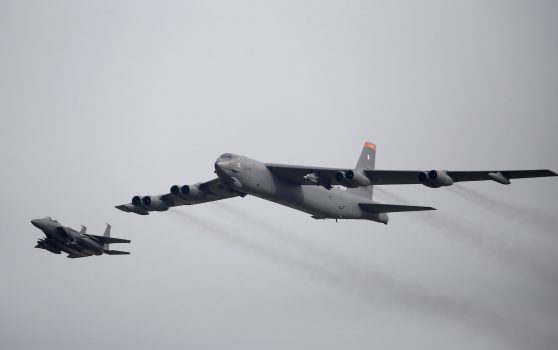 "Iran or its proxies could respond by targeting commercial vessels, including oil tankers, or U.S. military vessels in the Red Sea, Bab-el-Mandeb Strait, or the Persian Gulf," MARAD said.
"Reporting indicates heightened Iranian readiness to conduct offensive operations against U.S. forces and interests."
Millions of barrels of oil pass daily through the various bottlenecks from Middle East oil producers to markets across the globe.
Tensions have risen between Tehran and Washington since the Trump administration withdrew a year ago from a 2015 international nuclear deal with Iran and began ratcheting up sanctions to throttle Tehran's economy.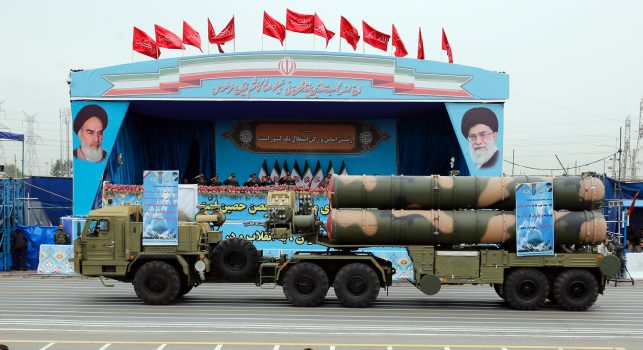 Vice Admiral Jim Malloy, commander of the U.S. Navy's Bahrain-based Fifth Fleet, said on May 9 that its forces were on a heightened state of readiness, although the U.S. military was not seeking or preparing for war with Iran.
MARAD added that U.S.-flagged ships were encouraged to contact the Fifth Fleet–which is tasked with protecting commercial shipping in the area–at least two days before sailing through the Strait of Hormuz.
Washington further tightened sanctions on Iran this month–eliminating waivers that had allowed some countries to buy its oil–with a goal of reducing Tehran's crude exports to zero.
The Trump administration also declared Iran's Revolutionary Guards a foreign terrorist group. On May 8, the White House sanctioned Iran's iron, steel, aluminum, and copper exports. The four metals are the regime's second largest source of export revenue after oil and petrochemicals.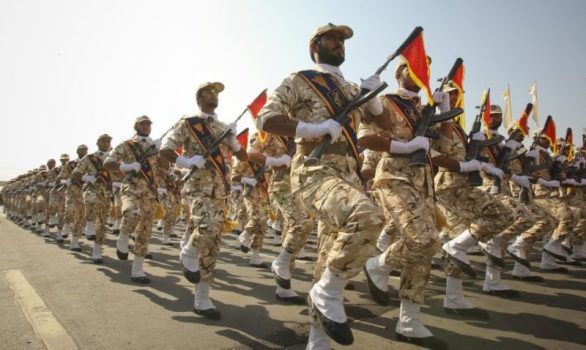 Iran has responded by scaling back some curbs on its nuclear program concerning material stockpiles though it remains compliant with commitments to restrict its uranium enrichment activity.
The United States put forth 12 demands for Iran upon quitting the Iran nuclear deal, asking the regime to shut down its nuclear program, stop enriching plutonium, allow full access to international observers, and halt the development of nuclear-capable ballistic missiles, among other requests.
Tehran's rulers have vehemently resisted pressure from the United States. In January, the regime carried out a failed satellite launch, defying a direct warning from Trump. In February, Iran tested a new ballistic missile.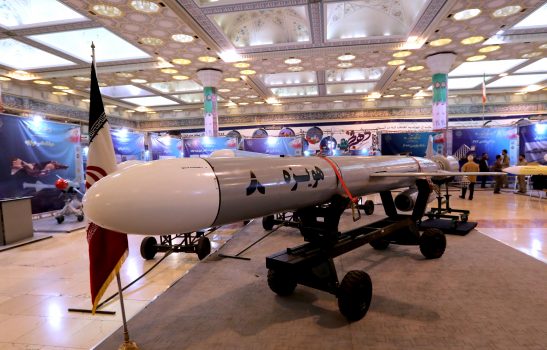 The United State considers Iran an "outlaw regime," blaming it for malign activity around the world. Washington accuses Iran's leaders of being the biggest funders of radical Islamic terrorism.
Reuters contributed to this report.