"I always loved you. You never got out of my heart," 97-year-old KT Robbins told his sweetheart during an emotional reunion, 75 years after their first meeting. In 1944, a dashing 24-year-old American soldier fell for the then-18-year-old French beauty Jeannine Ganaye while stationed in her hometown of Briey in the northeast of France.
Robbins had been looking for someone to wash his clothes. Ganaye's mother obliged, and the lovebirds met for the very first time. Intense feelings blossomed, but Robbins was summoned to the Eastern Front just two months later and left his love, with nothing but a photograph to recall their magical time together.
Soldier, 97, and woman he fell in love with during war meet again after 75 years https://t.co/Tgb3wuNn4f pic.twitter.com/aTFLQLz5PR

— Daily Mirror (@DailyMirror) June 13, 2019
Today, Robbins is a widowed, 97-year-old veteran. Ganaye, whose last name is now Pierson, is 92 years old and also widowed. Robbins's photograph, treasured for 75 long years, was the item that heralded their reunion.
"When he left in the truck I cried, of course," Pierson told French television channel France 2. "I was very sad." Robbins had intimated that he would try to come back for her; Pierson even started learning English, anticipating his return. "But it didn't happen like that," Robbins lamented.
According to the Daily Mail, after enlisting, Robbins volunteered to serve in a bakery battalion. After the end of the war was declared in 1945, Robbins returned to America, where he met and married his wife, Lillian, and opened a hardware store with her, which they ran for 50 years.
Pierson, in the absence of her lover's return, married in 1949 and gave birth to five children. But unbeknownst to the young mother, she had not been forgotten.
As one of a diminishing number of surviving Army heroes, the veterans of America's efforts in the numerous battles of World War Two, Robbins was invited to France for the 75th anniversary of the D-Day landings. He was approached by a group of French journalists, and he showed them Pierson's photograph.
"For sure I won't ever get to see her," he mourned, assuming that she had passed, as had his wife, Lillian. But the journalists tracked her down.
Pierson was thriving at a retirement home in Montigny-lès-Metz, Moselle, only a stone's throw (27 miles) from where the lovers first met. "She's alive," the journalists told Robbins, "and she's waiting for you." Robbins's response was short, sweet, and said everything: "No kidding!" he said.
"She's alive and she's waiting for you."They fell in love during the war, and 75 years later a US veteran and his French sweetheart have been reunited.https://bbc.in/2R7fodZ

BBC News စာစုတင်ရာတွင် အသုံးပြုမှု ၂၀၁၉၊ ဇွန် ၁၁၊ အင်္ဂါနေ့
Meeting in Montigny-lès-Metz, Robbins and Pierson could not wait to begin the final chapter after love at first sight followed by 75 years of separation. They embraced, joyful, and Robbins told his sweetheart that he loved her. The BBC shared the touching footage with the world.
"He said he loves me," Pierson confided to a journalist in French. "I understood that much!" The 92-year-old was, however, still a little aggrieved as to why Robbins hadn't come back for her. "I've always thought of him," she admitted, "thinking maybe he'll come."
"I wish he had come back."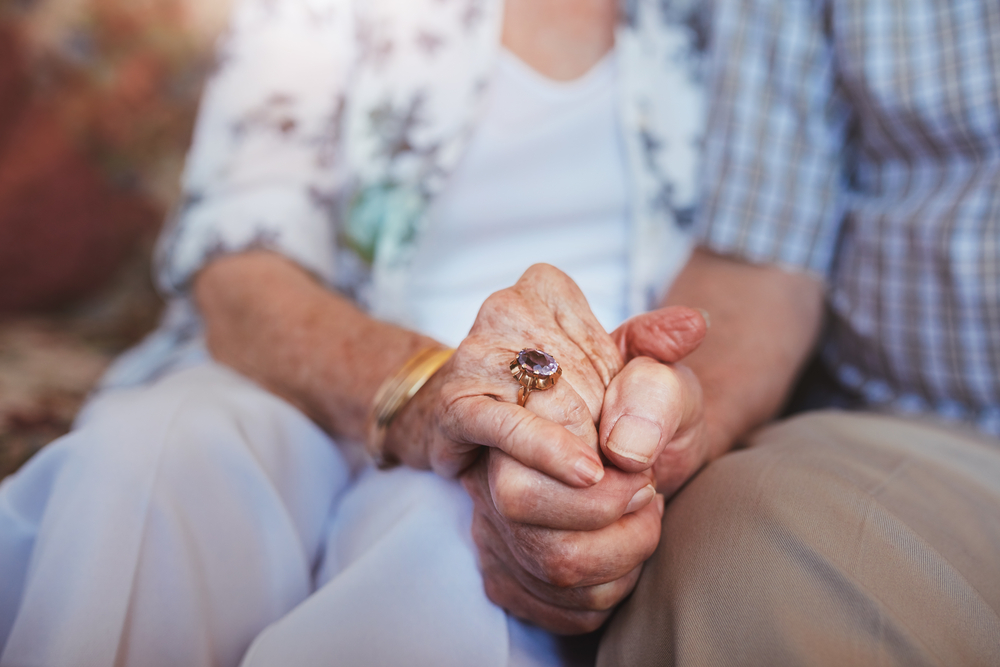 Robbins's response was honest. "You know, when you get married," he said, "after that you can't do it anymore." Despite finding love in America and living a full life after World War Two was over, not a single onlooker would dare suggest that Robbins hadn't still held a flame for Pierson for those 75 long years.
"Jeannine, I love you girl," Robbins said through happy tears and the kiss they'd both dreamed of for so many decades. The lovers, reunited, promised to meet again.