The United States is deploying fighter jets and a guided missile destroyer to assist the United Arab Emirates (UAE) in response to recent attacks by Iran-backed Houthi rebels in Yemen.
The decision follows a phone call between U.S. Defense Secretary Lloyd Austin and Abu Dhabi Crown Prince Mohammed bin Zayed Al-Nahyan, according to a Pentagon statement.
The United States will send the USS Cole to partner with the UAE navy before a port call in Abu Dhabi. It will also deploy fifth-generation fighter jets to help the UAE against current threats.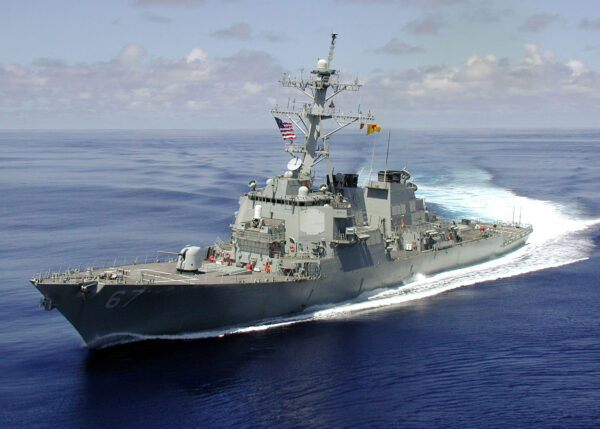 The gesture is a "clear signal that the United States stands with the UAE as a long-standing strategic partner," according to the statement. Other actions include providing early warning intelligence and collaborating on air defense.
The UAE is part of a Saudi-led coalition that has been fighting the Houthi group since 2015, when the rebels ousted the government from the Yemeni capital of Sanaa.
On Jan. 31, the UAE was attacked by the Houthis for a third time in two weeks while it was hosting Israeli President Isaac Herzog. The Gulf state was able to intercept and destroy a ballistic missile fired by the Houthis.
U.S. and Emirati officials said an earlier missile attack on Jan. 24 was aimed at Al Dhafra Air Base, which was hosting U.S. and Emirati armed forces. U.S. forces used multiple Patriot missile interceptors to destroy the two inbound Houthi ballistic missiles, resulting in zero casualties.
Prior to that, on Jan. 17, a drone and missile attack by the Houthis hit three petroleum tanker trucks and triggered a small fire at the international airport in Abu Dhabi, the UAE capital. The attack killed three foreign workers—two Indian nationals and a Pakistani—and wounded six others. This triggered airstrikes in retaliation on Sanaa.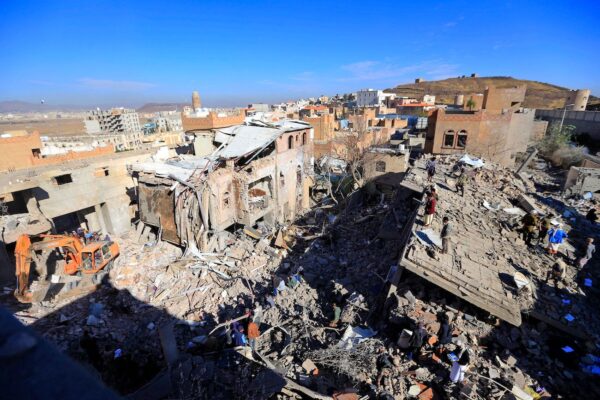 The Emirati envoy to the United Nations last week said the UAE may upgrade its defensive capabilities and was in discussions with the United States.
The United States would continue providing early-warning intelligence and collaborate on air defense, Austin told Sheikh Mohammed bin Rashid al-Maktoum, the UAE's de facto ruler.
Reuters contributed to this report.