The Trump administration announced fresh sanctions on Russia over a nerve agent assassination attempt on a former Russian agent Sergei Skripal and his daughter, who had been living in the United Kingdom.
Sergei and Yulia Skripal were found unconscious on a bench in Salisbury, England, on March 4. They were seriously ill but made a full recovery in a hospital.
Russia has denied playing any role in the assassination attempt.
The U.S. State Department said on Aug. 8 that the sanctions were imposed following the use of the "novichok" nerve agent in an attempt to assassinate Skripal and his daughter. Russia violated international law by using the chemical weapon, the agency said, citing the Chemical and Biological Weapons Control and Warfare Elimination Act.
The novichok-type nerve agent was found on the front door of Skripal's home.
The sanctions will cover sensitive national security goods, a senior State Department official told reporters on a conference call.
The official said a second batch of "more draconian" sanctions would be imposed after 90 days unless Russia gives "reliable assurances" that it will no longer use chemical weapons and allow on-site inspections by the United Nations.
"If those criteria are not met, it is up to Russia to make that decision, a second round of sanctions … will to be imposed," the official said. "They are in general more draconian than the first round."
There would be exemptions for space flight activities as well as areas covering commercial passenger aviation safety, the official added.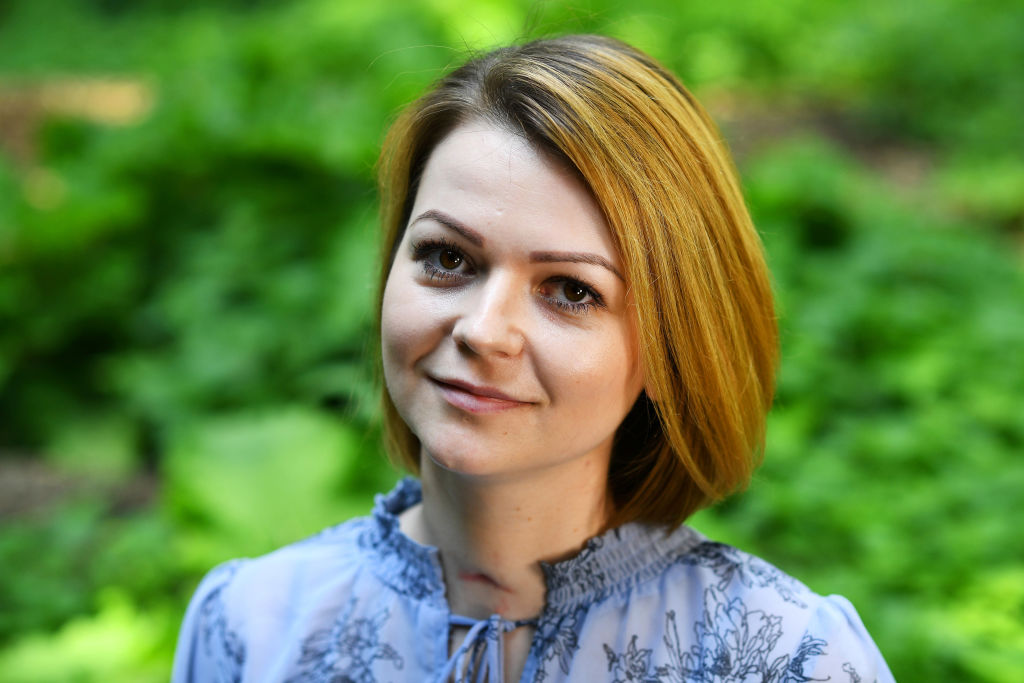 The sanctions, according to the State Department statement, will take place on Aug. 22, 2018, following a "15-day congressional notification period."
Since the March attack, two other British nationals with no ties to Russia were poisoned with novichok.
In April 2018, the Trump administration imposed sanctions on seven of Russia's richest men—or "oligarchs"—as well as 17 top government officials, to put pressure on President Vladimir Putin's inner circle.
"The Russian government engages in a range of malign activity around the globe," Treasury Secretary Steven T. Mnuchin said at the time, saying Russia has continued to occupy Ukraine's Crimea region, supplied weapons to the Syrian regime, and engaged in cyberwarfare.
Reuters contributed to this report.