Americans in Afghanistan were told Saturday not to go to the airport in Kabul to evacuate unless they receive a specific message to do so.
"Because of potential security threats outside the gates at the Kabul airport, we are advising U.S. citizens to avoid traveling to the airport and to avoid airport gates at this time unless you receive individual instructions from a U.S. government representative to do so," the U.S. Embassy in Afghanistan said in an alert.
Pentagon officials in Washington declined to elaborate on the potential threats.
They also said that the airport was secure, if Americans can reach it.
"I did not say you should come. What I said was, our military forces at the gate have the ability to continue to process those that come to the gate," Army Major Gen. Hank Taylor told reporters on Saturday morning.
The alert, Pentagon spokesman John Kirby added, was a "prudent notification" aimed at making sure Americans in Afghanistan "have the best information they need to make the best decision moving forward."
The State Department did not respond to a request for comment.
Video footage from the exterior of the airport on Saturday showed crowds remaining outside the concrete, razor wire-topped walls being guarded by U.S. troops.
President Joe Biden told Americans in Washington on Friday that his administration had "no indication" that Americans weren't able to get to the Hamid Karzai International Airport in Kabul.
"We've made an agreement with the Taliban. Thus far, they've allowed them to go through," he said.
He later said he misunderstood the question and that Americans may be getting into trouble after being let through Taliban checkpoints.
But the Department of Defense, about an hour later, acknowledged being aware of reports that Taliban terrorists had been beating Americans in Afghanistan.
Thousands of Americans are estimated to remain in the country after the United States withdrew most troops and the Taliban pummeled Afghan forces.
The Taliban took over Kabul on Aug. 15.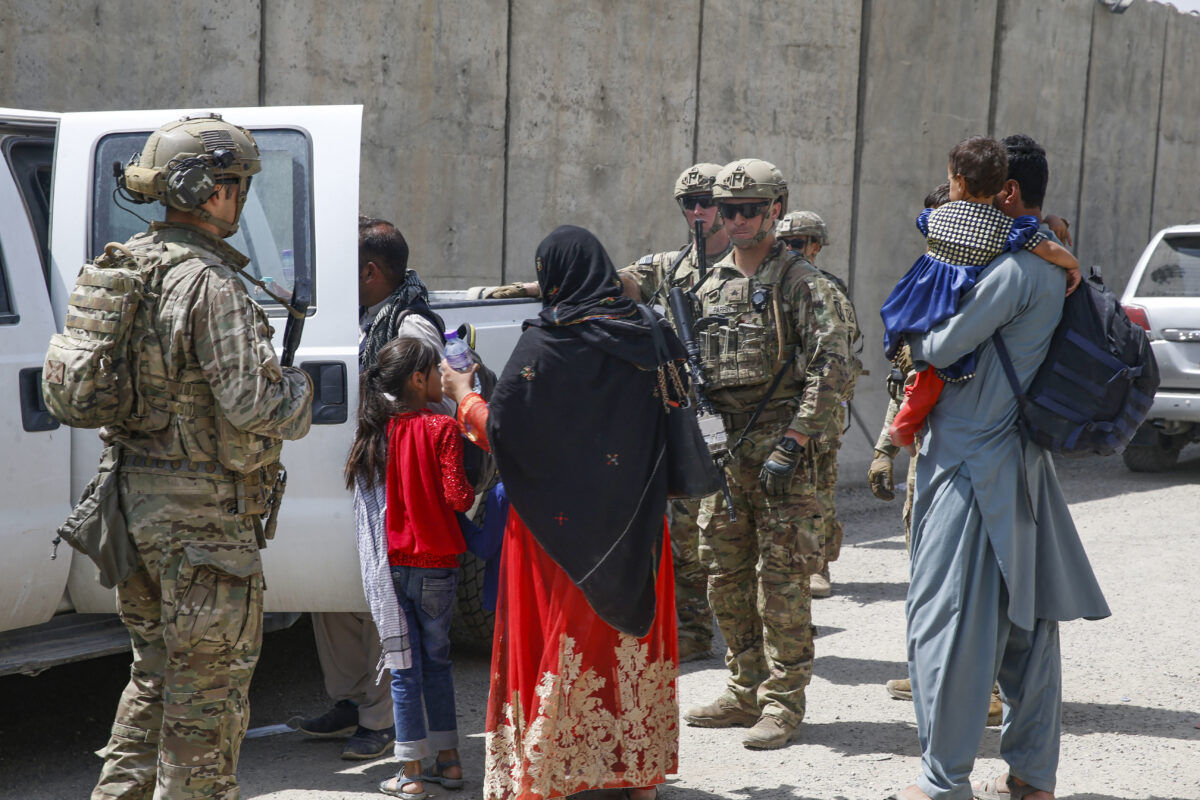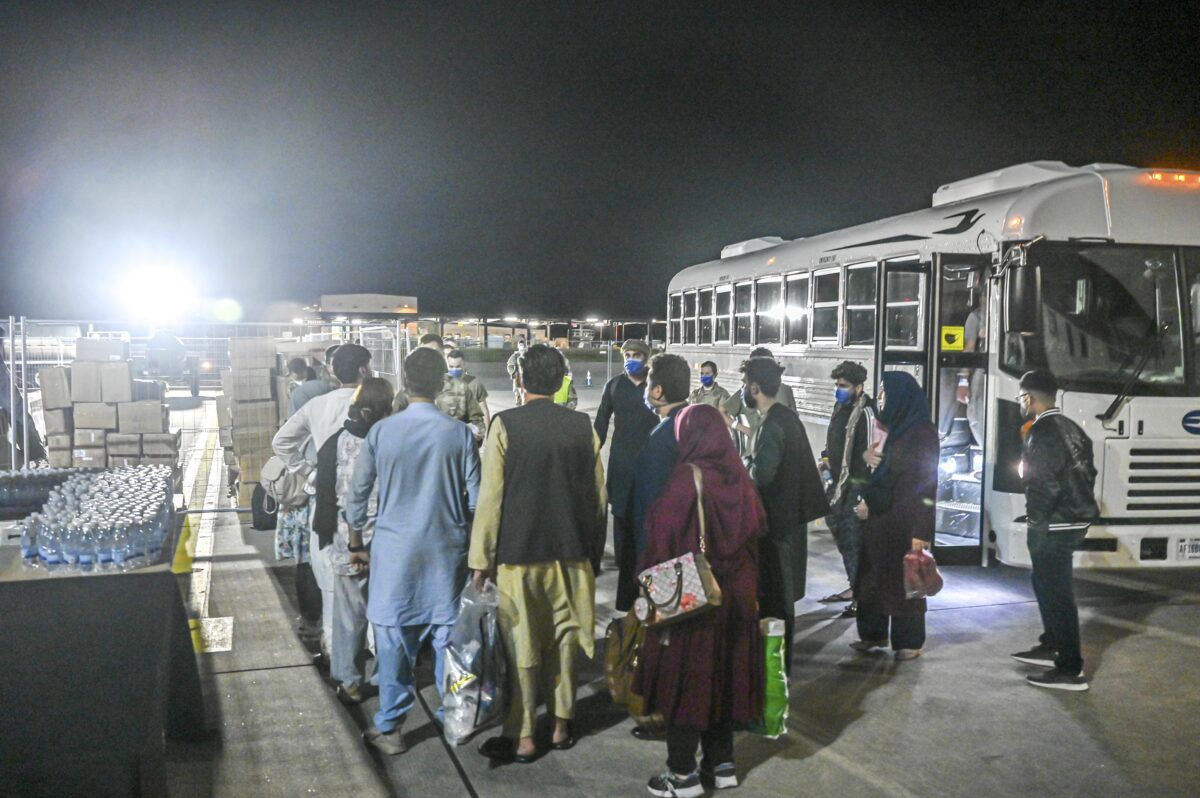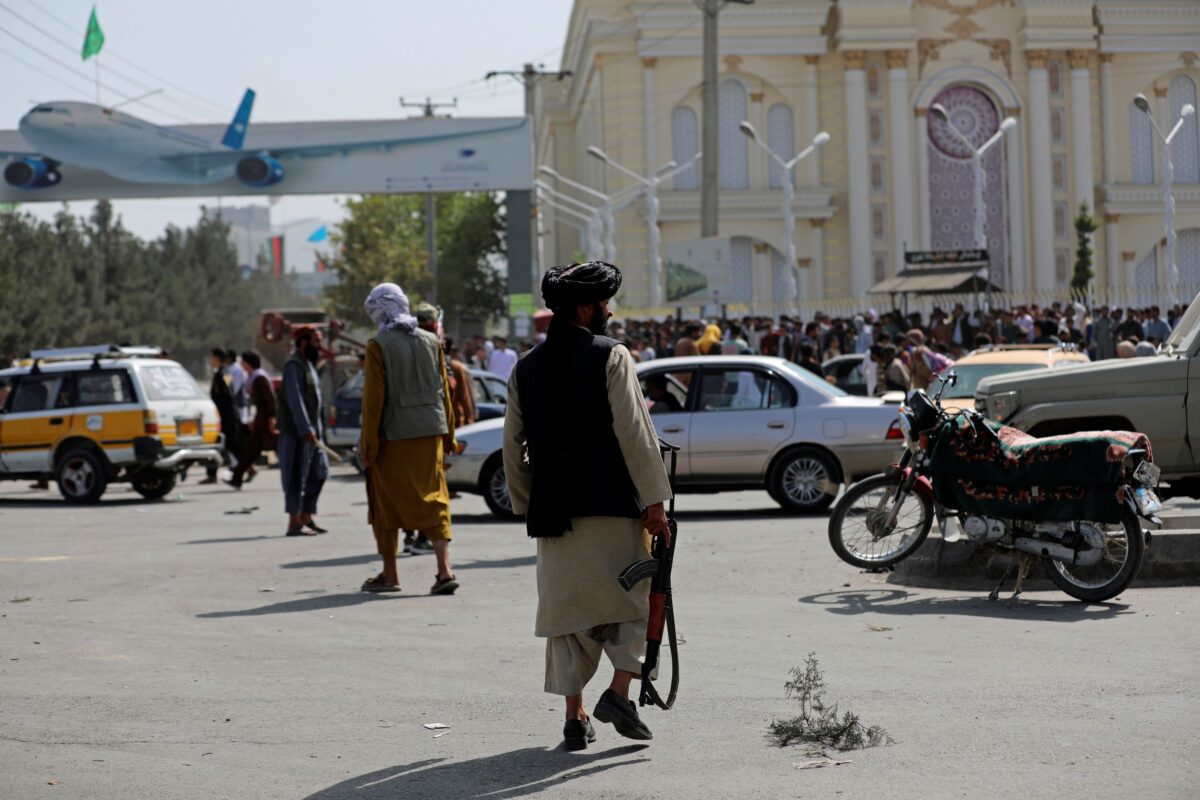 Members of Congress from both parties have been critical of how the United States conducted the withdrawal, with many wondering why civilians weren't evacuated before the military largely pulled out.
Now, Americans, Afghans, and others seeking to flee the country must brave the Taliban-held streets to reach the airport, with little to no help from troops from the United States or other nations, though some special forces have reportedly conducted targeted rescue missions by helicopter and U.S. troops went outside the airport to rescue 169 people.
Americans were encouraged to leave Afghanistan earlier this year and urged to do so as the Taliban rapidly gained ground this month.
Those who chose to stay have been receiving changing advice from U.S. officials regarding travel to the airport.
The U.S. Embassy in Afghanistan told Americans on Aug. 15 to shelter in place because of the unstable security situation there.
That directive remained active until Aug. 18, when Americans were told that U.S. government flights were departing from the airport but also informed that the government could not "ensure safe passage" to the facility.
A similar message was promoted on Thursday, with another warning.
"We are processing people at multiple gates. Due to large crowds and security concerns, gates may open or close without notice. Please use your best judgment and attempt to enter the airport at any gate that is open," U.S. citizens were told.