News Analysis
Former President Donald Trump's tariffs and sanctions had the Chinese economy on the ropes. The new administration is enforcing these tariffs and restrictions.
In the first 10 months in office, the Biden administration has banned imports of some materials from Xinjiang and sanctioned Beijing over human rights abuses in the region, supported NATO in shifting its focus to China, declared the Chinese regime a global security threat, expanded Trump-era bans on American investment in Chinese companies, blocked 59 Chinese firms with alleged ties to China's defense sector, moved against Chinese telecom firms over national security concerns, and it seems that more is on the way.
U.S. Secretary of the Treasury Janet Yellen said the Trump-era tariffs stay for now; meanwhile, U.S. Trade Representative Katherine Tai may be launching a Section 301 investigation into China, which could result in more tariffs.
When the tariffs were originally imposed by the Trump administration, they were meant to drive U.S. and foreign manufacturers out of China, which would have a negative impact on the Chinese economy. It was hoped that either this would bring Beijing to the negotiating table so that Tai and other officials could negotiate fairer terms of trade with China, or that the exodus of U.S. and foreign firms would end China's reign as the world's factory.
Tariffs have become a politically polarized topic in the United States. Many prominent politicians and media have tried to condemn the tariffs, saying that they have not worked. The evidence, however, is that in spite of rising consumer costs in the United States, the tariffs are having the desired negative effect on the Chinese economy.
A working paper by the Washington Post found that new U.S. tariffs in 2018 and 2019 caused more than 1,800 U.S.-funded subsidiaries to close their China operations, a 46 percent increase over the previous year. And this figure only includes U.S. firms. Foreign firms are also shifting their U.S.-bound manufacturing away from China, including South Korea's Samsung Electronics and LG Electronics, as well as German shoemakers Puma and Adidas, to name just a few.
The U.S. tariffs have punched a tremendous hole in the Chinese economy. As China struggles with a pandemic economy, shipping problems, credit crisis, power shortages, real estate defaults, and Chinese leader Xi Jinping's crackdown on everything, the tariffs stand in the way of China relying on exports to pull themselves out of an economic quagmire.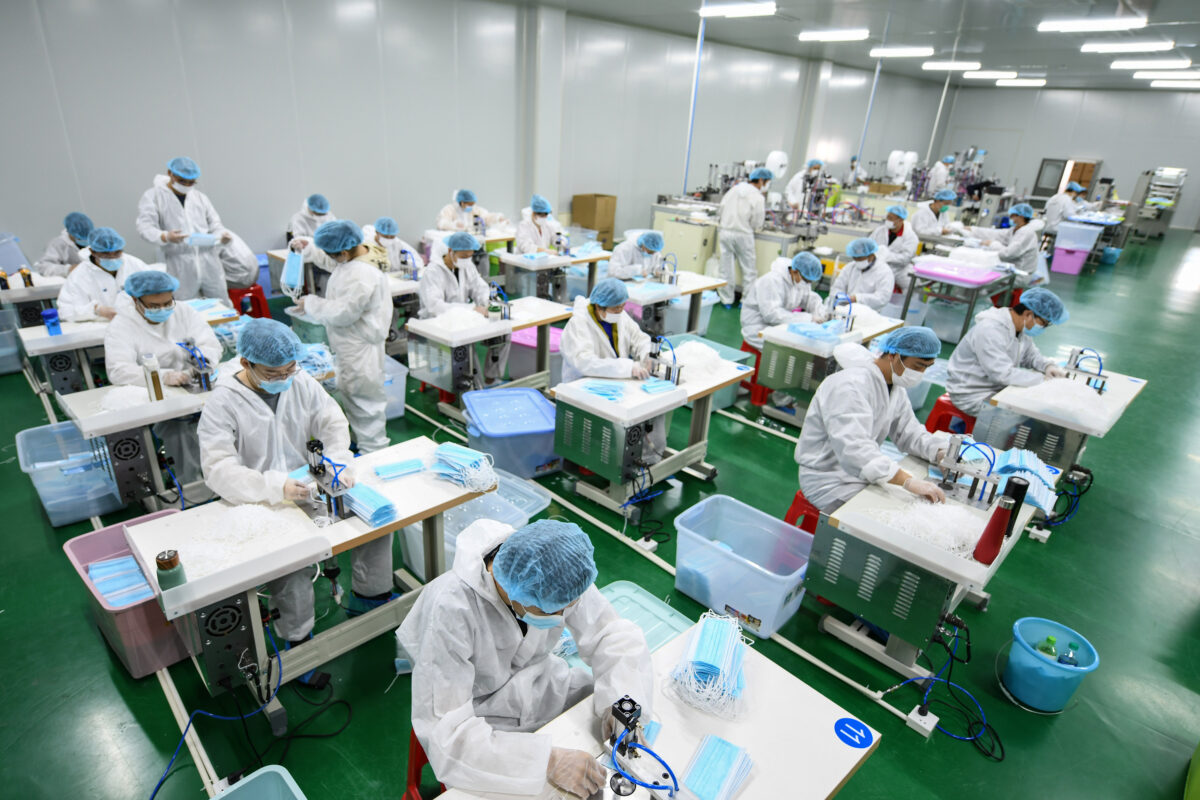 Tariffs are one of many tools in the U.S. arsenal to defend American trade, the American economy, and ultimately, the American worker. Many U.S. presidents have ignored reprimands from the World Trade Organization (WTO) or international actors for the imposition of trade tariffs, seeing the defense of U.S. interests as being a domestic affair. Previous administrations believed the United States had the right to defend itself, and it seems that Yellen and Tai hold similar beliefs.
When the WTO ruled that the United States had no right to impose tariffs on China for forced technology transfer, the Chinese Communist Party (CCP) rejoiced. The WTO arrived at this decision, despite the fact that China's foreign investment law clearly states that foreign entities are required to transfer technology to their Chinese partners. Then-U.S. Trade Representative Robert Lighthizer protested that the United States had the right to defend its trade interests. Meanwhile, the CCP has repeatedly stated that the United States should bring its grievances to the WTO, rather than taking matters into its own hands.
Since China joined the WTO in 2001, the United States has seen 60,000 factories close, taking 4 million jobs with them. In 2001, the United States imported $102 billion worth of goods from China. By 2020, this number had increased to nearly $435 billion.
Apart from lost jobs, there are national security implications of relying on foreign producers. The pandemic has demonstrated the importance of rebuilding the U.S. industrial base, rather than relying on others. Tariffs increase the price of the Chinese imported goods, encouraging Americans to buy domestic. The more U.S. products Americans buy, the more factories and jobs will be created, decreasing U.S. dependence on overseas suppliers.
Tariffs have protected American interests in previous administrations. Former President Barack Obama brought twice as many WTO cases against China as the previous administration. Along with a Made-in-America policy, he imposed tariffs on China, which increased U.S. production and U.S. exports. The Trump-era aluminum tariffs saved the U.S. aluminum industry, reviving manufacturing, creating jobs, and attracting investment. Tariffs can also send a signal to U.S. trade partners. U.S. tariffs on South Korean steel caused South Korea to voluntarily reduce exports to the United States.
Trade with China is not free. Even before the trade war, the average Chinese tariff on U.S. imports was 8 percent, more than double the 3.1 percent the United States imposed on Chinese imports.
Trade with China is also not fair. U.S. companies are forced to compete in a market of state subsidies and high tariffs on U.S. imports, which average about 20 percent. U.S. companies in China are also plagued by market access restrictions and forced technology transfer.
Tariffs and other restrictions against China will deny the CCP the money it needs to modernize its military, while also protecting U.S. jobs and securing U.S. national defense by reducing U.S. dependence on foreign supply chains.
Views expressed in this article are the opinions of the author and do not necessarily reflect the views of The Epoch Times.