The U.S. Supreme Court on Tuesday denied Bayer AG's appeal to review a million-dollar lawsuit filed by a Californian resident, suing the company for developing cancer from over 20 years of using Roundup weedkiller.
The rejection potentially opens the German company up to billions of dollars in losses from future lawsuits.
The justices maintained the lower court decision (pdf) to award $25 million to Edwin Hardeman from Windsor, California, a Roundup user who blamed his cancer on the pharmaceutical and chemical giant's glyphosate-based weedkillers.
The Biden administration in May recommended the court not hear the Bayer appeal, reversing the government's position previously taken under former President Donald Trump.
This was met with criticisms by public officials, and agricultural organizations raising concerns that the decision departed from science-based regulation and was prepared without consultation with the U.S. Department of Agriculture.
This would be the third case Bayer has lost involving Roundup users, costing the company tens of millions of dollars, with all cases arguing that the products should have been labeled with cancer warnings.
Bayer 'Respectfully Disagrees'
In a statement released on Tuesday, Bayer said it "respectfully disagrees" with the Supreme Court's decision to deny the appeal, arguing that the decision "undermines the ability of companies to rely on official actions" by government and expert agencies.
Bayer also expressed that they should not be penalized for following Environmental Protection Agency (EPA) regulations, which has found glyphosate-based herbicide to be non-carcinogenic.
Bayer asked the Supreme Court to review the verdict in Hardeman's case on Dec. 13, 2021, which was upheld by the 9th Circuit in May 2021.
Hardeman sued Monsanto in 2016 and he won a jury verdict against Monsanto three years later.
Hardeman had regularly used Roundup for 26 years at his home in northern California before being diagnosed with a form of non-Hodgkin's lymphoma.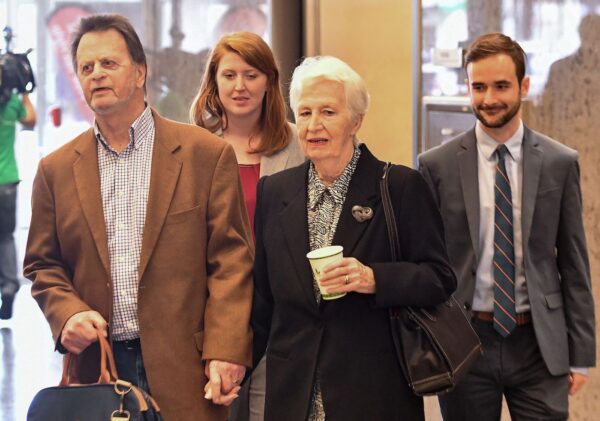 Lawsuits have pursued Bayer since the company acquired the Roundup brand as part of a $63 billion purchase from Monsanto in 2018.
Bayer said in its March annual report that it had resolved about 107,000 cases out of about 138,000 cases overall and in 2021 provisioned $6.5 billion for claims settlements as part of lawsuits.
The company announced it is transitioning its glyphosate-based products in the United States to new formulations with alternative active ingredients from 2023.
Bayer is currently still seeking a review of the lower court's decision to award a couple $87 million due to the jury ruling that the couple's cancers were caused by Roundup.
The decision comes as the Supreme Court ordered the EPA (pdf) to examine whether Roundup weedkiller causes cancer on June 17.
Academic experts have previously warned of the potential harms of glyphosate, the active ingredient in Roundup.
MIT senior researcher Stephanie Seneff and environmental consultant Anthony Samsel, previously warned that exposure to the chemical is linked to a broad array of conditions including autism, cancer, allergies, diabetes, birth defects, and neuropathies.
However, their findings have received pushback from the media and scientific communities.
Research papers funded by companies commercializing glyphosate-based herbicides have concluded that glyphosate presents no risks when below the concentration standard.
The World Health Organization (WHO) has listed glyphosate as "probably carcinogenic to humans" since 2015.