Officials from the United States and South Korea confirmed that the two allies will be moving ahead with plans to end two of their largest springtime military drills in favor of more streamlined initiatives.
The Pentagon said in a press release on March 2 that the United States and South Korean defense chiefs had decided to conclude their larger-scale exercises and replace them with more focused training programs.
"Following close coordination, both sides decided to conclude the KEY RESOLVE and FOAL EAGLE series of exercises," the statement read.
Instead, after reviewing the outcome of President Donald Trump's second summit with North Korean leader Kim Jong Un, Acting U.S. Secretary of Defense Patrick Shanahan and South Korean Defense Minister Jeong Kyeong-doo agreed in a phone call "to maintain firm military readiness through newly designed Command Post exercises and revised field training programs."
Today ROK MinDef Jeong Kyeong-doo @ROK_MND & I agreed to maintain strong military readiness through newly designed Command Post exercises & revised field training programs. Together we are ready to meet any security challenge. #UNC #USFK #CFC #KatchiKapshida #Alliance

— Acting SecDef Pat Shanahan (@ActingSecDef) March 2, 2019
Both officials "made clear that the Alliance decision to adapt our training program reflected our desire to reduce tension and support our diplomatic efforts to achieve complete denuclearization of the Korean Peninsula in a final, fully verified manner," the statement said.
Seoul's Defense Ministry released a similar statement.
One official told NBC News: "The U.S. has identified ways to mitigate potential readiness concerns by looking at required mission tasks versus having to conduct large-scale exercises."
The United States and South Korea suspended a few other joint drills, like the Ulchi-Freedom Guardian joint exercises in June 2018 and the Vigilant Ace air exercise in October 2018, and after Trump's first summit with Kim in Singapore last year.
At the Singapore summit, Trump promised to cancel "war games" in the region to provide North Korea security assurances after Kim agreed to immediately halt all missile and nuclear testing, and to destroy the North's primary nuclear test site and a missile engine test site. Kim had also agreed to commit to the complete denuclearization of the Korean Peninsula at the summit.
"Under the circumstances that we are negotiating a very comprehensive, complete deal, I think it's inappropriate to be having war games," Trump said at the time.
After the second summit with Kim in Hanoi ended on Feb. 28 without an agreement to progress denuclearization, Trump was asked by the media if he would be re-impose military exercises in the region.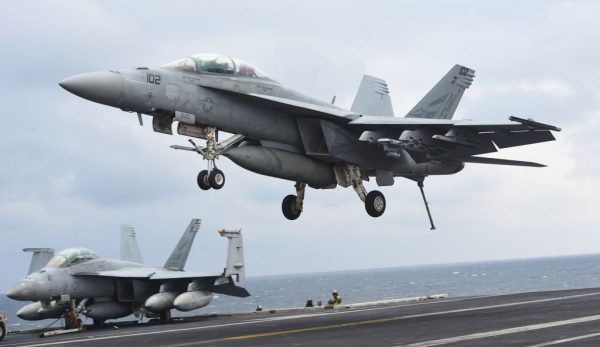 Trump told reporters that the expenses involved in conducting the large-scale drills were a factor in the decision to discontinue and consider alternate strategies.
"Those exercises are very expensive," Trump said. "I'm not saying it's not necessary, because at some levels it is, but at other levels it's not. But it's a very, very expensive thing. And you know, we do have to think about that too."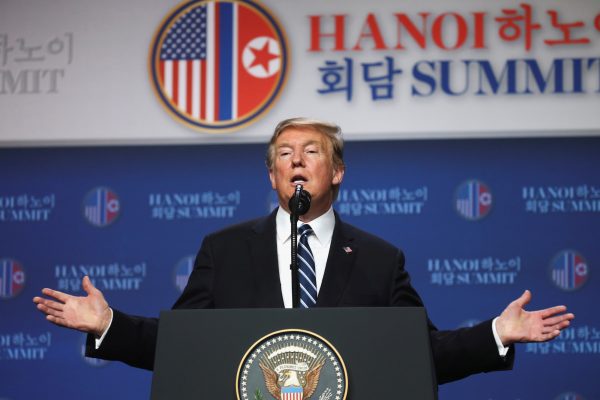 Trump said that in his opinion, South Korea should be paying more for the United States military presence in the region. "We're protecting South Korea. I think they should help us with that," he said.
"We're spending a tremendous amount of money on many countries, protecting countries that are very rich that can certainly afford to pay us and then some."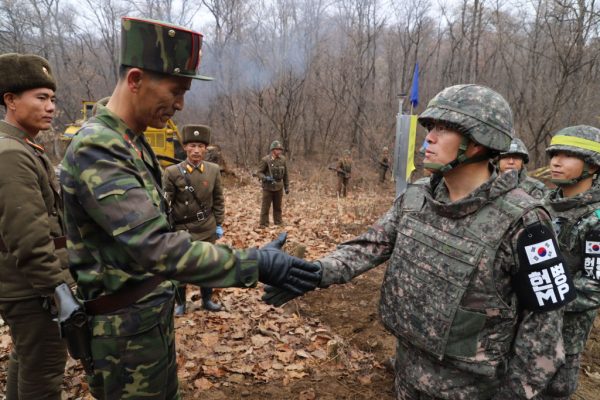 The Korean Peninsula remains in a technical state of war because the 1950-53 Korean War ended with an armistice, not a peace treaty. About 28,500 American soldiers are deployed in South Korea to deter potential aggression from North Korea.
The Pentagon statement added that both the United States and South Korea continue to share a robust alliance for ensuring "peace and security on the Korean Peninsula," and are in agreement to "continue strengthening coordination and cooperation" through meetings in the near future.
From NTD.com