New Analysis
South Korea-U.S. economic ties are changing amid supply chain worries, high-tech competition, and concerns over national security.
Having China as its largest trading partner, South Korea had, for over a decade, managed to mostly maintain balanced economic ties between the two powerhouses.
However, recently, Seoul has made a clear shift in cementing a business partnership with Washington over Beijing.
The shift appears to be driven by the destabilized global supply chains caused by the pandemic and growing threats to its economic and national security.
Such a shift comes as the country has a new conservative leader, President Yoon Suk-yeol, a former prosecutor who is considered to be pro-United States. Yoon was sworn in on May 10. During his campaigning, Yoon vowed to shift the country's economic policies from "government-led growth" to "private sector-led growth."
During U.S. President Joe Biden's recent three-day visit to South Korea, a number of South Korean conglomerates announced large-scale investments in the United States.
On May 24, Samsung, Hyundai, Lotte, and Hanwha Group, pledged nearly $470 billion in U.S. investments over the next four to five years, The Korea Times reported. Meanwhile, others were preparing to release investment plans.
On his first day in Seoul, on May 20, Biden toured Samsung's chip complex in Pyeongtaek, accompanied by Yoon and guided by Samsung Electronics Vice Chairman Lee Jae-yong. The complex houses some of the world's largest chip production lines, accounting for about 15 percent of global memory chip production.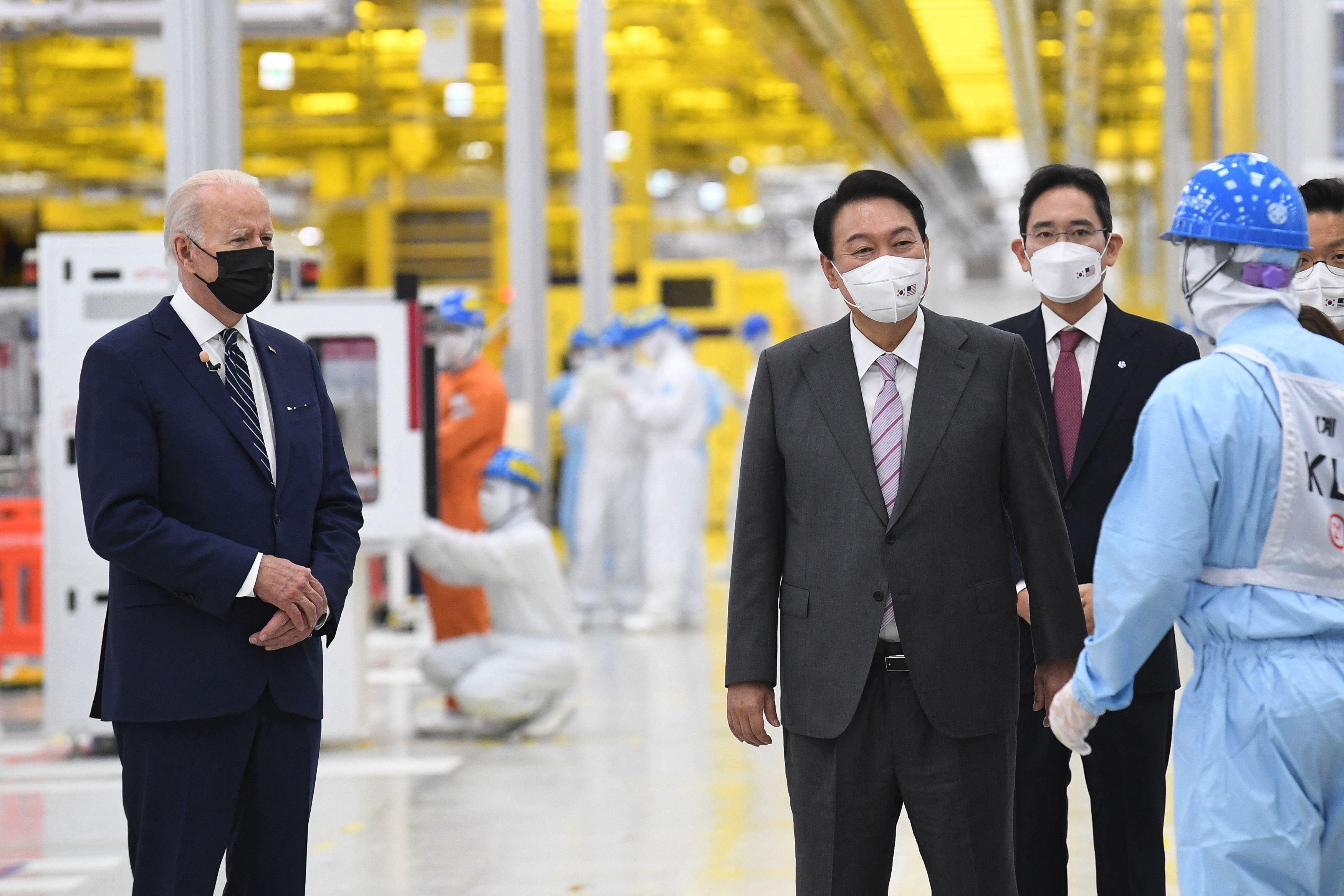 During the tour, the leaders pledged to strengthen "semiconductor alliances" among the world's largest chip-making countries to ease global shortages.
Samsung Electronics has, thus far, made the largest U.S. investment pledge of about $360 billion over the next several years until 2026 to boost its businesses in semiconductors and various emerging industries such as artificial intelligence (AI), biotech, and next-generation communications.
Samsung's investment plan comes as chip shortages continue to plague the electronics industry, and major chipmakers such as Samsung Electronics Co., Intel Corp., and Taiwan Semiconductor Manufacturing Co. (TSMC) are planning further price hikes.
Three companies under the Hyundai Motor Group—Hyundai Motor Company, Kia, and Hyundai Mobis—collectively pledged about $50 billion in U.S. investments by 2025.
On the final day of Biden's visit, the South Korean auto giant reaffirmed its $5.5 billion investment for an electric vehicle and battery factory in Georgia, with another $5 billion investment in artificial intelligence for autonomous vehicles and other technologies.
Hanwha Solutions, a subsidiary of the Hanwha Group, also recently announced plans to invest about $160 million to produce high-performance solar power modules in the United States, according to Korea JoongAng Daily.
Meanwhile, Lotte announced the purchase of a Bristol-Myers Squibb (BMS) bio plant in Syracuse, New York, for about $160 million. BMS is one of the world's largest pharmaceutical companies.
Shifting Supply Chains
In the past two years, rising raw material costs and poor logistics prompted major South Korean firms to diversify and expand their production bases to reduce their over-reliance on China. The Russia-Ukraine war and Beijing's draconian "zero-COVID" policy have also accelerated the supply chain restructuring and threatened South Korea's economy.
Last November, Samsung Electronics announced a $17 billion investment in building a new semiconductor manufacturing facility in Tyler, Texas, with construction starting in the first half of this year.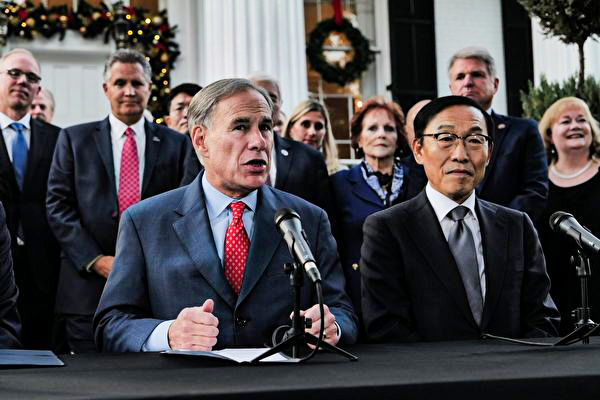 The new facility is scheduled to start mass production in the second half of 2024, producing products based on advanced process technologies for application in areas such as mobile, 5G, high-performance computing (HPC), and AI.
Last October, South Korean tech conglomerate SK Group also announced its pledge to invest $52 billion in the United States by 2030. Chey Tae-won, chairman of SK Group, told Yonhap News Agency on May 24 that the company's U.S. investment plan is in the works and will soon be announced.
Strengthened Economic Partnership
During Biden's visit to South Korea, he and Yoon sought to deepen the two countries' strategic economic and technology partnership as well as energy security.
The two leaders agreed to "protect and promote critical and emerging technologies, including leading-edge semiconductors, eco-friendly EV batteries, Artificial Intelligence, quantum technology, biotechnology, biomanufacturing, and autonomous robotics," the U.S.-South Korea joint statement reads.
As part of the economic partnership, South Korea formally announced participation in the U.S.-led Indo-Pacific Economic Framework (IPEF), a framework outlining the United States' key priorities to align with allies and partners to compete more effectively with communist China in the race to lead global technology development and norms.