Soccer players representing the United States can kneel during the national anthem after a rule change by the U.S. Soccer Federation.
The federation's board of directors voted 604-1 to repeal a policy implemented several years ago that required players to stand during the anthem.
The policy was put in place after Megan Rapinoe, who plays for the women's U.S. soccer team, knelt during the anthem to show support for Colin Kaepernick, a professional football player who said kneeling during the anthem was a way of protesting against police brutality and the alleged systemic oppression of black people in America.
"It has become clear that this policy was wrong and detracted from the important message of Black Lives Matter," the federation said in a statement late Wednesday.
"We have not done enough to listen—especially to our players—to understand and acknowledge the very real and meaningful experiences of black and other minority communities in our country," the federation added, apologizing to players, staff, fans, and "all who support eradicating racism."
Other actions aimed at achieving social justice will be announced in the near future, the organization said.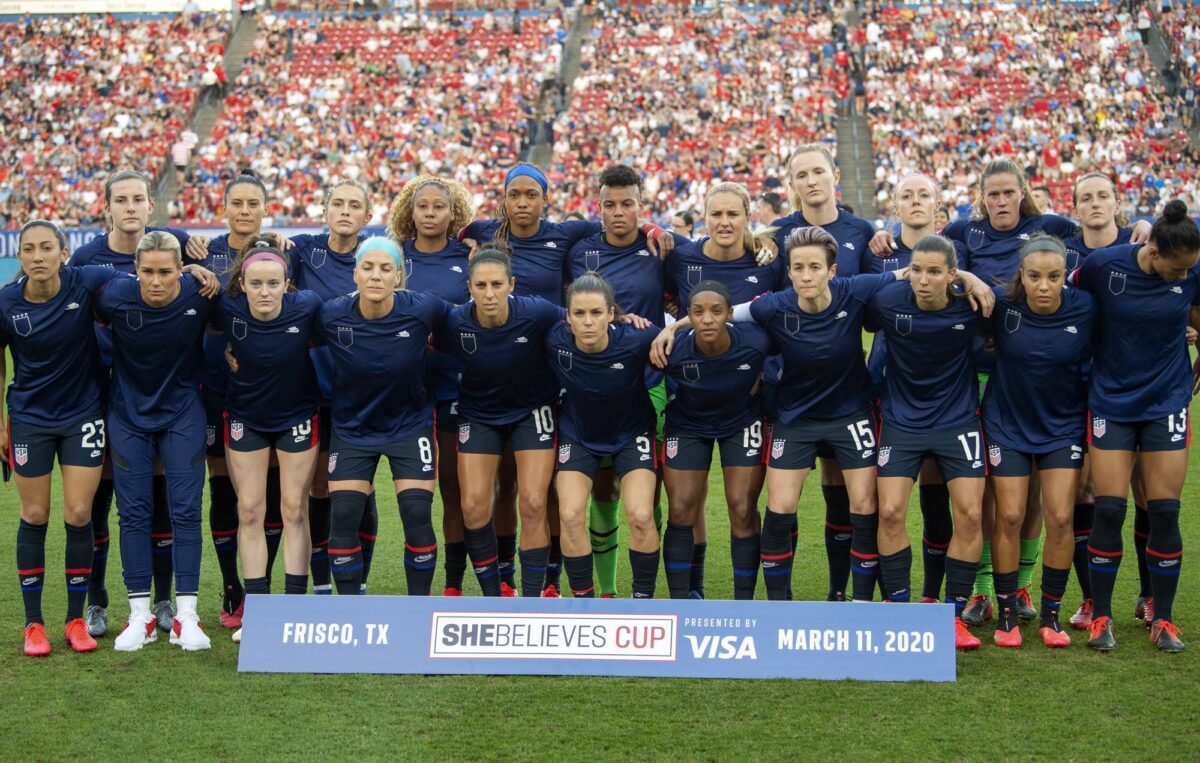 The policy that was repealed stated, "All persons representing a Federation national team shall stand respectfully during the playing of national anthems at any event in which the Federation is represented."
Before the policy was passed, U.S. Soccer said in a statement, "We have an expectation that our players and coaches will stand and honor our flag while the National Anthem is played."
Rapinoe said in an op-ed that she understood people who thought she was disrespecting the U.S. flag by kneeling, "But it is because of my utmost respect for the flag and the promise it represents that I have chosen to demonstrate in this way."
"When I take a knee, I am facing the flag with my full body, staring straight into the heart of our country's ultimate symbol of freedom—because I believe it is my responsibility, just as it is yours, to ensure that freedom is afforded to everyone in this country," she wrote.
The motivation to kneel was the number of Americans who lose their lives to "senseless violence," the player said, adding, "I have chosen to kneel because I simply cannot stand for the kind of oppression this country is allowing against its own people."
After Rapinoe last year said she felt pride when she knelt, President Donald Trump said she "should never disrespect our Country, the White House, or our Flag, especially since so much has been done for her & the team."
Rapinoe later said she believes her father voted for Trump.