A human rights advocate has called on the United States to take stronger action against the Chinese regime over its rampant persecution of the spiritual group Falun Gong.
"There are acts before our Congress right now to try and put an end to [the persecution], and that kind of legislation, something that really has teeth, is very important," Levi Browde, director of the Falun Dafa Information Center, said on May 13.
Falun Gong, also known as Falun Dafa, is a spiritual discipline with meditative exercises and moral teachings centered around the tenets of truthfulness, compassion, and tolerance. It grew in popularity during the 1990s leading to up to 100 million people practicing in China by the end of the decade. Perceiving this to be a threat, the Chinese regime in 1999 launched a nationwide campaign seeking to eradicate the practice.
"Tens of millions of people fired from their jobs and kicked out of school are at risk for arbitrary detention, being put into a labor camp, a black jail or prison where they're horribly tortured," Browde told the "Capitol Report" program on NTD, an affiliate of The Epoch Times.
"Up to thousands have been killed during this persecution. So it's absolutely horrific, and it's in the millions," he added.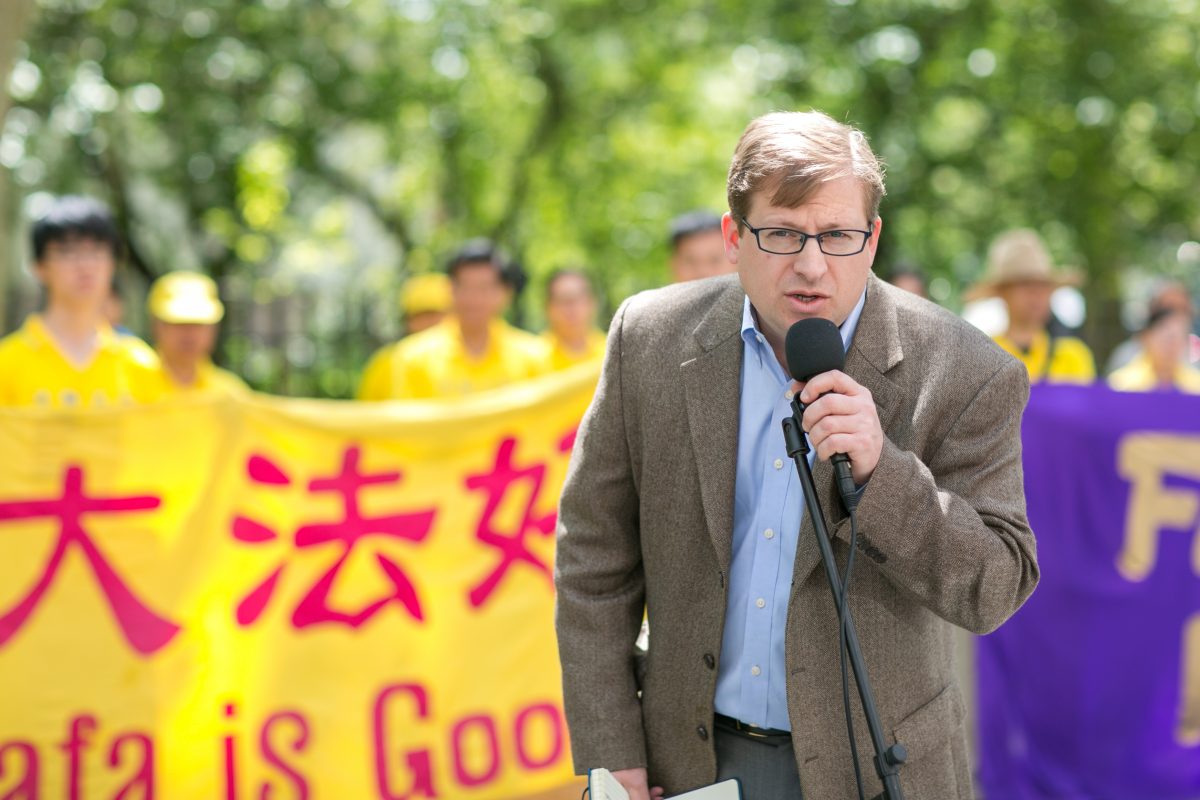 Browde stressed that Falun Gong adherents are not an ethnic minority, nor are they limited to certain regions of China.
"So when the Chinese Communist Party went after Falun Gong, they were really … taking an entire section of Chinese society and demonizing them and going after them,' he said.
The advocate further referred to the regime's state-sanctioned forced organ harvesting, which he described as a prolific practice. The practice involves prisoners of conscience, in particular, younger ones, who pre-screened and then killed for their organs when it is needed for the organ transplant market.
"This is a way that they have murdered many, many Falun Gong practitioners and it's also a huge business," he said.
Browde recognized the effectiveness of both the current and former U.S. administrations' punishment of Chinese officials for their roles in persecuting Falun Gong adherents.
"That sent ripple effects throughout China, and actually had some positive impacts in different areas where people started to get scared that they're going to be on a list and targeted by the U.S. government," he said.
Browde also pointed to bills before Congress that seek to punish those involved in forcefully taking organs from live Falun Gong adherents.
Late last year, Rep. Scott Perry (R-Pa.) introduced the Falun Gong Protection Act (H.R.6319), which the lawmaker described as a measure to aim at "pressing the Chinese regime to abandon its cruel, regressive extermination agenda" toward the faith group—including forced organ harvesting, unjust imprisonment, and forced labor.
If passed, the bill would mark the first legislative measure in the United States to hold human rights abusers accountable on this issue.