The United States deployed a Navy destroyer to an area off the coast of Yemen to protect other vessels from Houthi militants aligned with Iran, officials told Reuters on Friday.
The USS Cole was sent to the Bab al-Mandab Strait off southwestern Yemen for patrols, which entails escorting vessels around the waterway, officials told the news agency.
Back in 2000, the USS Cole was attacked in the Gulf of Aden by al-Qaeda bombers who used a boat filled with explosives, killing 17 U.S. sailors and injuring dozens more.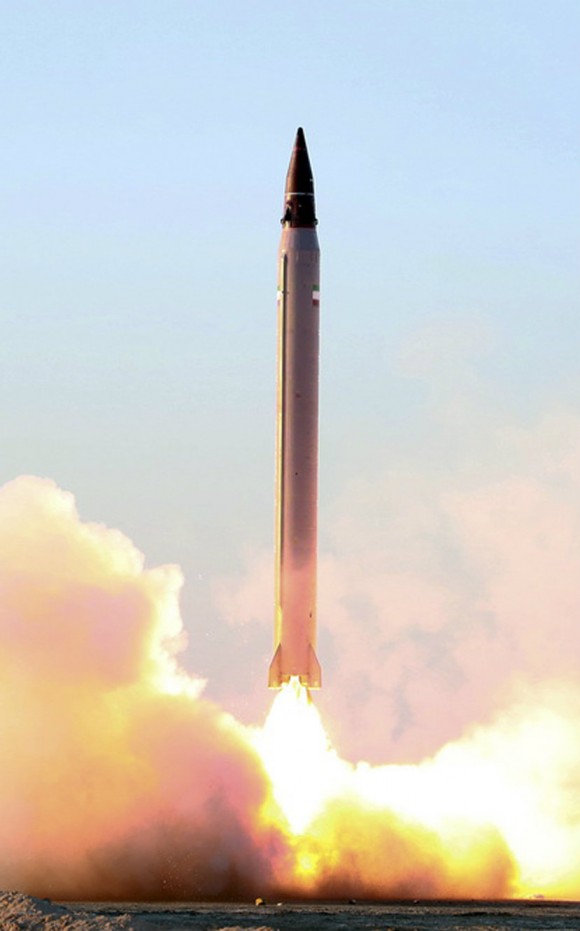 The Houthis are allied with Iran, which President Donald Trump's administration has given a sharp warning after the Islamic Republic carried out a medium-range ballistic missile test earlier this week in defiance of a U.N. resolution.
On Friday, new U.S. Department of Treasury sanctions were unveiled against some Iranian businesses and individuals. "Iran's continued support for terrorism and development of its ballistic missile program poses a threat to the region, to our partners worldwide, and to the United States," said John E. Smith, acting director of the Treasury Department's Office of Foreign Assets Control, NBC News reported.
Trump's national security adviser, Michael Flynn, on Wednesday told Iran the Trump administration is putting the country "on notice."
"The Obama Administration failed to respond adequately to Tehran's malign actions—including weapons transfers, support for terrorism, and other violations of international norms," Flynn told reporters.
"Iran is playing with fire," Trump tweeted on Friday. "They don't appreciate how 'kind' President Obama was to them. Not me!"
Iran is playing with fire – they don't appreciate how "kind" President Obama was to them. Not me!

— Donald J. Trump (@realDonaldTrump) February 3, 2017
Both Trump and Flynn were opposed to an international deal signed in 2015 that was designed to get Iran to curb its nuclear program in return for eased sanctions.
Related Coverage
Hossein Dehghan, Iran's defense minister, on Wednesday, called for a meeting among the United Nations Security Council powers to discuss the mater.
"The recent test was in line with our plans and we will not allow foreigners to interfere in our defence affairs," Dehghan said, as reported by Al Jazeera. "The test did not violate the nuclear deal or the [UN] resolution 2231," he added.