A U.S. senate budget hearing revealed that the Chinese regime has refused to contribute to, but receives money from, the global COVID-19 vaccination program, known as COVAX, which is financially supported by the United States.
"China started this [pandemic], refused to participate in COVAX, won't contribute money, won't contribute vaccines, but then COVAX turned it around and is paying them for their vaccines. This is odd, strange to say the least," Sen. Jim Risch (R-Idaho), ranking member of Foreign Relations Committee, said at the U.S. Agency for International Development (USAID) Fiscal Year 2022 Budget Request hearing on July 14.
"Chinese vaccine, it seems to be low quality as compared to what we are producing," Risch said.
The senator asked Samantha Power, USAID administrator, why COVAX buys Chinese COVID-19 vaccines.
Power simply responded that the U.S. pharmaceutical factories could not produce enough vaccines to supply the market, and that COVAX had no choice but to buy the China-made vaccines.
COVAX is an abbreviation of COVID-19 Vaccines Global Access, a worldwide initiative aimed at equitable access to COVID-19 vaccines. The United States' contributions to COVAX through USAID, include purchasing and delivering safe and effective COVID-19 vaccines for the world's most vulnerable and at-risk populations.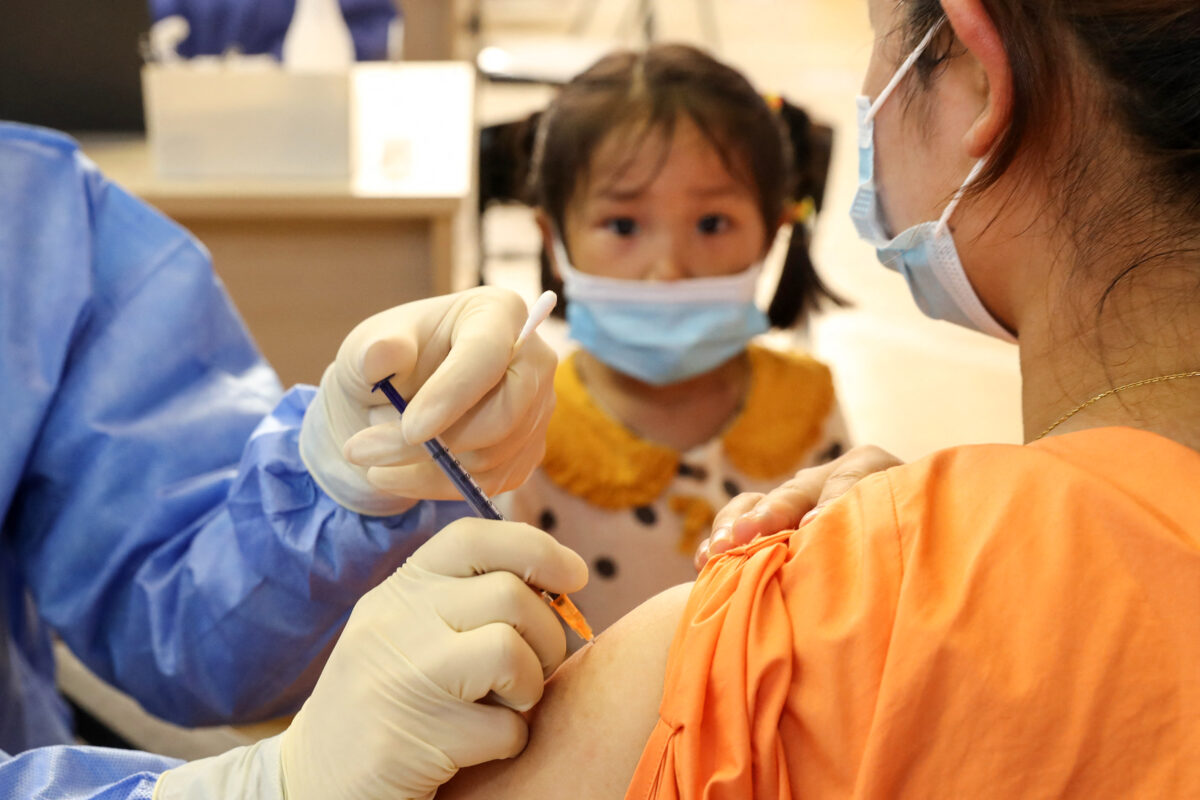 Hearing
The July 14 hearing is focused on the USAID 2022 budget, part of which will be used to buy vaccines and deliver them to poorer countries.
Sen. Bob Menendez (D-N.J.), chair of the Foreign Relations Committee, questioned the vaccine supply first. He expressed his concerns about the Chinese regime using vaccines to damage the world's democracy and human rights.
"China[-made COVID-19 vaccine] is all over the Western hemisphere," Menendez said.
However, the Chinese vaccines haven't helped these countries gain immunity from the CCP (Chinese Communist Party) virus, commonly known as novel coronavirus.
Menendez then used Venezuela as an example, where 150,000 people fled the country after China-supported dictator Nicolás Maduro ordered the army, using China-made weapons, to suppress protestors asking for democracy and freedom.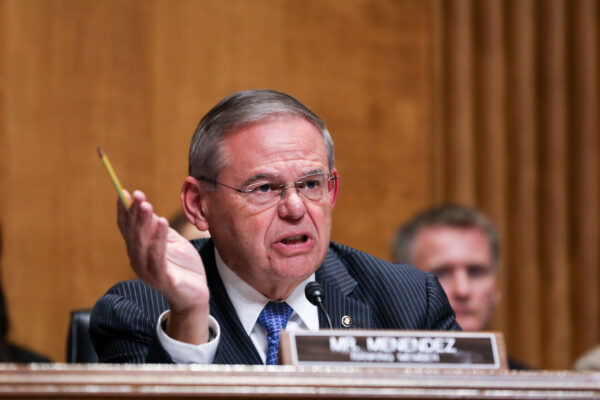 In fact, many governments in the western hemisphere are eager to use U.S.-made vaccines. "[The president of Dominican Republic] is facing in terms of life and death decisions between let's choose the Chinese vaccine or let [him] at least buy American vaccines," Menendez added. He said that the Dominican Republic couldn't find a channel to buy U.S.-made vaccines.
Power explained that the reason these countries couldn't get American-made vaccines was because production is limited.
"India pulled back the doses that COVAX expected would provide second shots and reach health workers," Power said. She then claimed that only Chinese vaccines were available and so COVAX ordered them.
Power agreed that purchasing Chinese vaccines is odd, "It is appalling that Beijing chose to make profit on those vaccines rather than to contribute financially to COVAX or to donate its state-owned doses to COVAX to reach people in their hour of desperate need." But she insisted on purchasing the two types of China-made vaccines.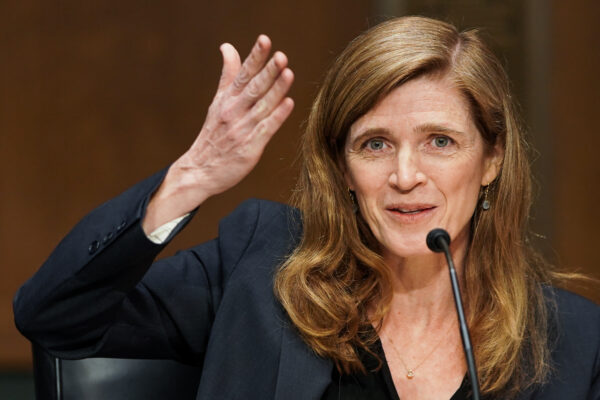 People's Voice
American people might not agree with Power's explanation and the latest poll shows that two-thirds of Americans believe China should pay pandemic reparations.
Sixty-three percent of Americans believe that the Beijing authorities should pay reparations for the destruction caused by COVID-19 pandemic, even if the release was accidental, according to a TIPP Poll conducted for the Center for Security Policy and announced on July 13.
The number increases to 78 percent if the ongoing investigations reveal that the Chinese regime released the virus on purpose.
The poll showed that 49 percent of the 1,424 participating Americans believed the CCP virus "was developed in a lab," and one-fourth of those surveyed were convinced that the Beijing authorities created the virus and released it intentionally.
The Politico-Harvard poll, announced on July 9, showed a similar result to the TIPP Poll. The Politico-Harvard poll found that 52 percent of the 1,009 Americans surveyed believed the CCP virus came from a "laboratory leak in China."