New intelligence indicates Russia is plotting a "false flag operation" that would create a pretext for invading Ukraine, U.S. officials said Friday.
"Without getting into too much detail, we do have information that indicates that Russia is already working actively to create a pretext for a potential invasion, for a move on Ukraine. In fact, we have information that they've pre positioned a group of operatives, to conduct what we call a false flag operation, an operation designed to look like an attack on them or their people, or Russian speaking people in Ukraine, as an excuse to go in," John Kirby, the Pentagon's spokesman, told reporters in Washington.
Additionally, there are indications that Russian actors are starting to fabricate provocations in state and social media, he added.
Kirby declined to share the provenance of the intelligence but called it "very credible."
"And again, we've seen this kind of thing before out of Russia. When there isn't an actual crisis to suit their needs, they'll make one up, and so we're watching for that," he said.
Russia has amassed tens of thousands of troops along its border with Ukraine in recent months and Ukrainian officials have said they fear an attack is imminent.
At the White House, press secretary Jen Psaki during a briefing said Russia is "laying the groundwork to have the option of fabricating a pretext for invasion."
She used the same line about Russia apparently pre-positioning operatives to carry out a "false flag operation," describing the operatives as trained in urban warfare and using explosives, and described the influence operation Kirby did.
The United States said Russia used similar tactics when it annexed Crimea during the Obama administration.
The United States "is ready regardless of what" Russian President Vladimir Putin and other Russian officials decide to do, Psaki said.
Jake Sullivan, the U.S. national security adviser, had told a briefing Thursday that U.S. intelligence officials had "developed information" pointing to fabricating a pretext for an invasion, but that the information had been downgraded. Kirby said it was downgraded to enable officials to talk about it.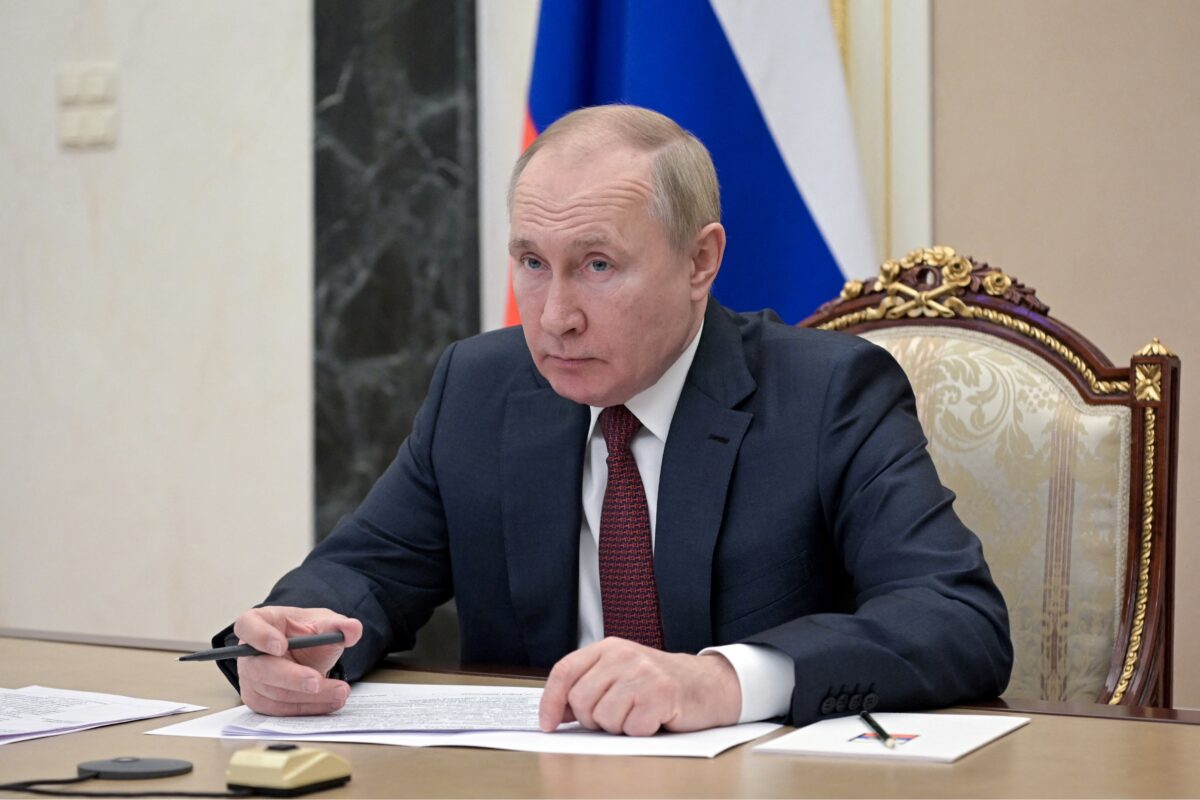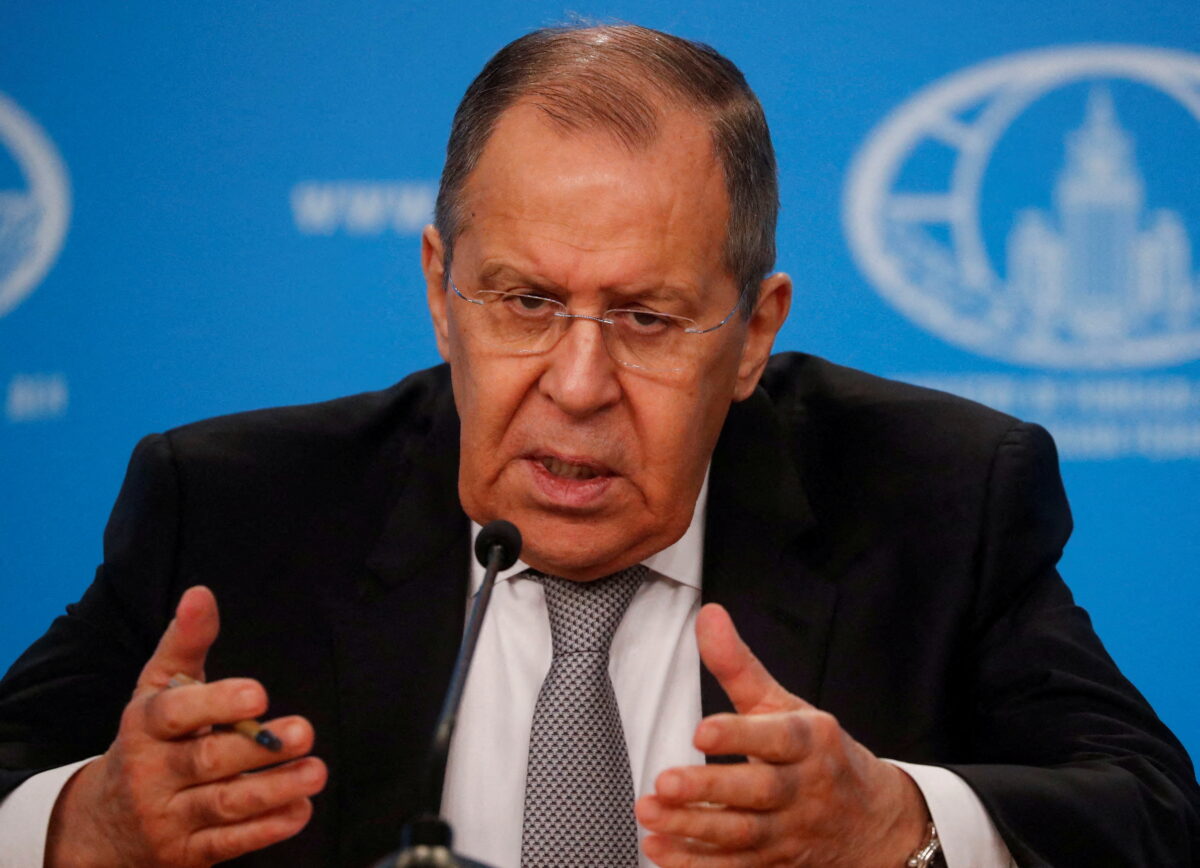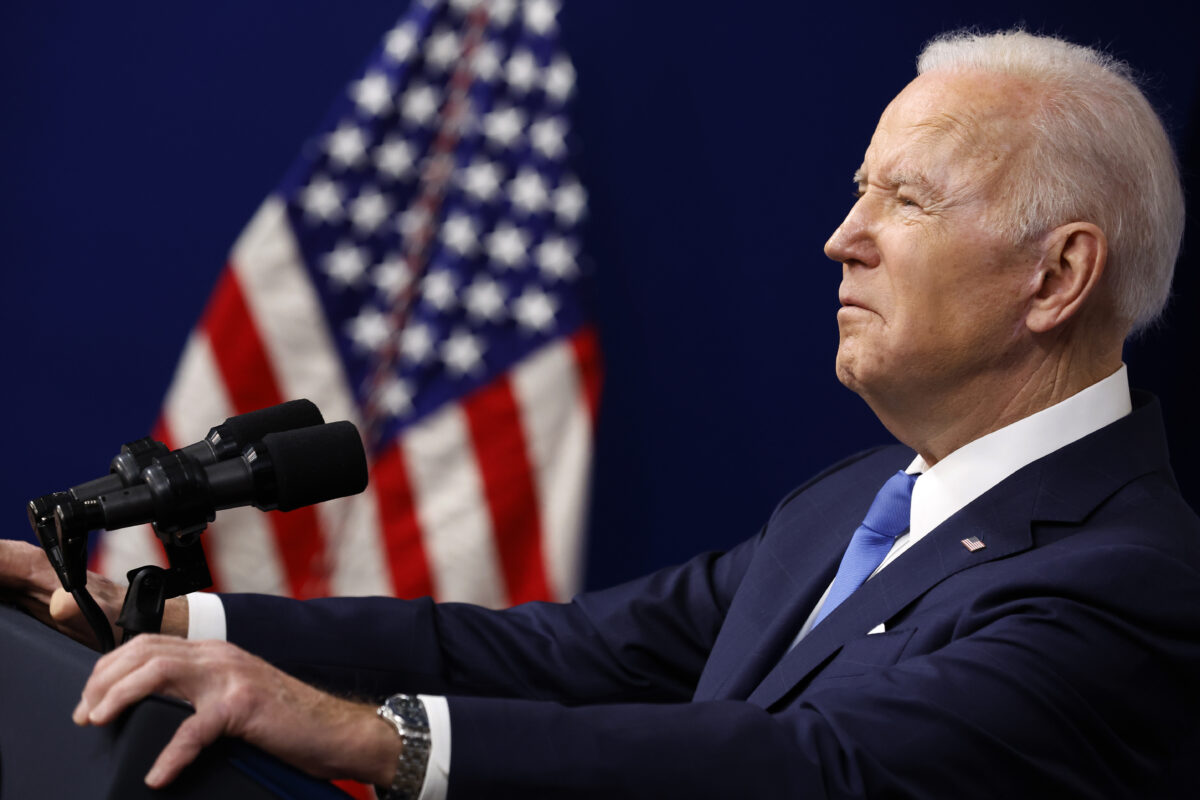 Biden, who frequently avoids answering questions from reporters, ducked the press on Friday after delivering remarks on the infrastructure bill Congress passed and he signed last year.
The U.S. president has spoken with Putin several times in recent months, warning against invading Ukraine. The administration has also sought to assure Ukraine it will help if Russia does invade.
Kremlin spokesman Dmitry Peskov told state media that the new U.S. claims were "unfounded and have not been confirmed by anything."
Russian Foreign Minister Sergei Lavrov told reporters in Moscow Friday that the North Atlantic Treaty Organization (NATO) was using tensions between Russia and Ukraine to boost its military presence in Ukraine.
"We have reasons to believe that the vociferous statements being made by the West: that if Russia does not comply with the West's demands regarding how to deal with its [Russian] troops on its territory—which is absurd per se—then, in the next two-three months, the West will be increasing activity of the NATO Rapid Deployment Forces and Special Operations Forces around our borders," he said.
One point of contention between Russia and Western powers is NATO's openness to accepting Ukraine as a member.
Ukraine, meanwhile, said a cyberattack that hit the country earlier in the day was carried out by Russia and called for a three-way meeting with the leaders of Russia and the United States.
The matters involving Russia relate to "the life and death of our country," Ukrainian President Volodymyr Zelenskiy's chief of staff, Andriy Yermak, told reporters in an online event.
Nick Ciolino contributed to this report.