The U.S. military released some striking photos of a Russian fighter jet buzzing within several feet of an American reconnaissance aircraft over the Baltic sea.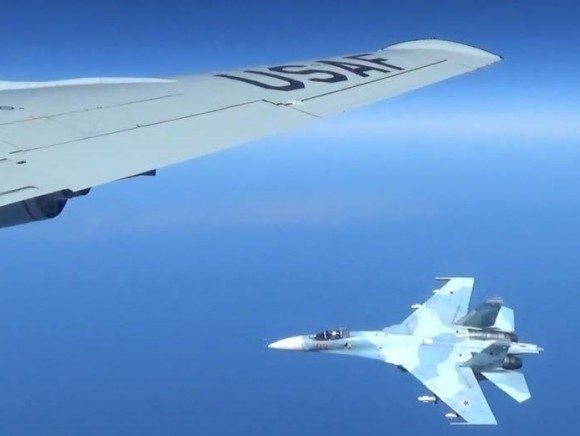 The June 19 incident was deemed unsafe by United States European Command because the Russian jet approached at a dangerous speed and proceeded to conducts sporadic maneuvers with just a few feet of the American aircraft.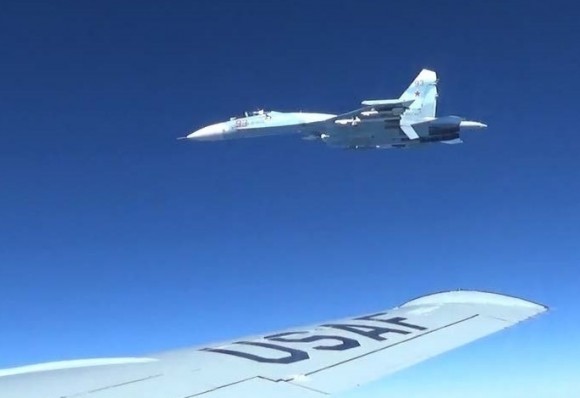 Russia has recently moved missiles to its Baltic sea outpost Kaliningrad. It is unclear how close to Kaliningrad the incident occurred.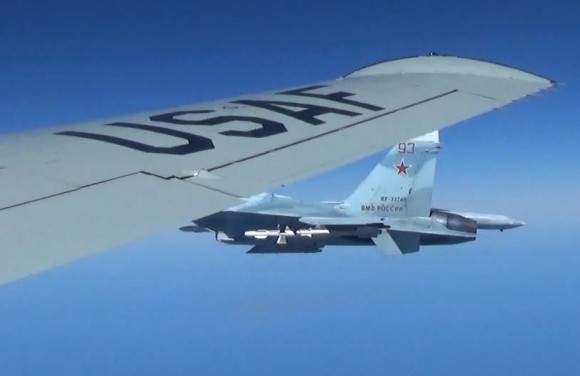 The United States and Russia have been involved in dozens of aerial incidents over the Baltic sea, but the June 19 encounter is a standout, U.S. officials said, because the Russian jet conducted unsafe maneuvers.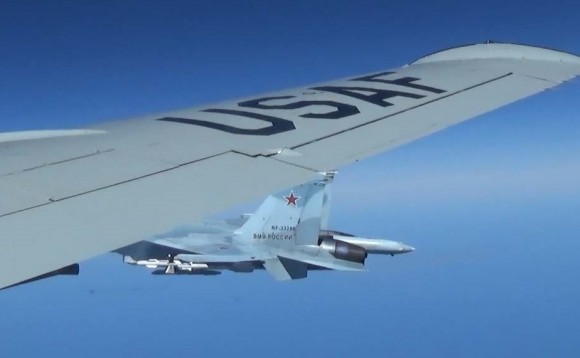 The Russian jet's maneuvers were "provocative" and "erratic" military officials told Fox News.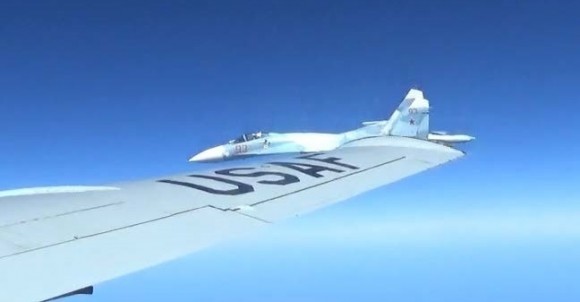 In one of the photos, the Russian jet is just within 5 feet of the American aircraft, so close that the Russian pilot can be seen in the cockpit.

According to Fox News, Sweden summoned the Russian ambassador, because a Russian jet intercepted a Swedish recon aircraft two days after the incident captured in these photos.