The White House announced on Oct. 6 that U.S. troops are pulling out of northern Syria, clearing out of the way for an imminent long-planned Turkish military offensive against Kurdish-led forces.
Turkey will also take responsibility for the thousands of ISIS "caliphate" members currently held in camps, according to the announcement, which followed a phone call between President Donald Trump and Turkish President Recep Tayyip Erdogan.
"Turkey will soon be moving forward with its long-planned operation into northern Syria," the White House announced in a statement.
"The United States Armed Forces will not support or be involved in the operation, and United States forces, having defeated the ISIS territorial 'Caliphate,' will no longer be in the immediate area."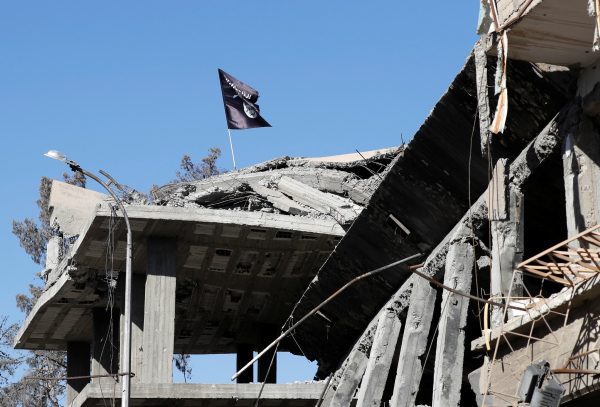 Erdogan said on Oct. 7 the Turkish army was ready to launch operations at any moment following the U.S. announcement.
Turkey has long angled for the establishment of a Turkish-controlled 20-mile "safe-zone" along the border of the war-wracked country, by pushing back the Syrian Kurdish YPG, which it regards as a terrorist organization.
The YPG leads the Syrian Democratic Forces (SDF) in the region and has been an ally of the United States and Western allies in the fight against ISIS in Iraq and Syria.
The United States had been seeking a joint "security mechanism" with Turkey along the border to meet Turkey's security needs without threatening the SDF.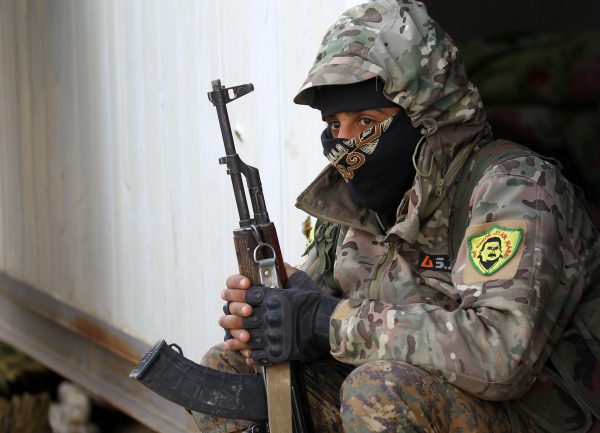 The defeat of the ISIS caliphate has left thousands of its former members in camps in Syria, creating a headache for local military forces and for European countries, where hundreds came from, and also leaving the United States with a bill that Trump has become increasingly unwilling to pay.
"Turkey will now be responsible for all ISIS fighters in the area captured over the past two years," according to the White House statement. "The United States will not hold them for what could be many years and great cost to the United States taxpayer."
The SDF described the Turkish military push as an "unprovoked attack" and said it would undermine the fight against ISIS and stability and peace in the region.
"Despite all the efforts we did to avoid conflict, our commitment to the security mechanism agreement and taking necessary steps on our end, the US forces did not carry out their responsibilities and have withdrawn from border areas with Turkey," according to an SDF statement.
Erdogan's spokesman Ibrahim Kalin said on Twitter that Turkey's "safe zone" plan was within the framework of Syria's territorial integrity and wasn't about "occupation or changing demographics."
"Safe zone will serve two purposes: secure Turkey's borders by eliminating terrorist elements and allow refugees to return to their homes."
1/Turkey supports Syria's territorial integrity and political unity. Has no interest in occupation or changing demographics. The PKK/YPG did that northeast Syria. Time to correct it.
Turkey fights against a terrorist organization that has also killed and oppressed the Kurds.

— Ibrahim Kalin (@ikalin1) October 7, 2019
He said the fight against ISIS would continue, to prevent it from returning "in any shape and form."
Turkey repeatedly warned of launching an offensive on its own into northeast Syria, complaining that the United States was dragging its feet.
Turkey's purchase of Russian S-400 defense missiles and the trial of local U.S. consulate employees in Turkey have put diplomatic ties under strain.
More than 1,000 U.S. troops are currently deployed in northeastern Syria.
Reuters contributed to this report.