The military is bringing back the single U.S. Navy aircraft carrier in the Middle East in the midst of heightened tensions with Iran, said the Pentagon in a statement on Thursday.
According to the statement, acting Defense Secretary Christopher Miller directed the USS Nimitz—following a nearly 10-month—to return home. The ship had been providing support to troops in Somalia.
"The Secretary appreciates the hard work, commitment, and flexibility of more than 5,000 Sailors and Marines of the Nimitz Carrier Strike Group who repeatedly demonstrated operational excellence in providing air support to combat operations against terrorists in Iraq and Afghanistan and ensuring maritime security in critical waterways," Jonathan Hoffman, a spokesman for the Department of Defense (DOD), said in a statement.
The USS Nimitz has "provided persistent air cover during the troop drawdowns in Afghanistan and conducted operations and exercises that strengthened enduring partnerships and alliances in the U.S. Central Command and U.S. Indo-Pacific Command areas of responsibility," Hoffman added.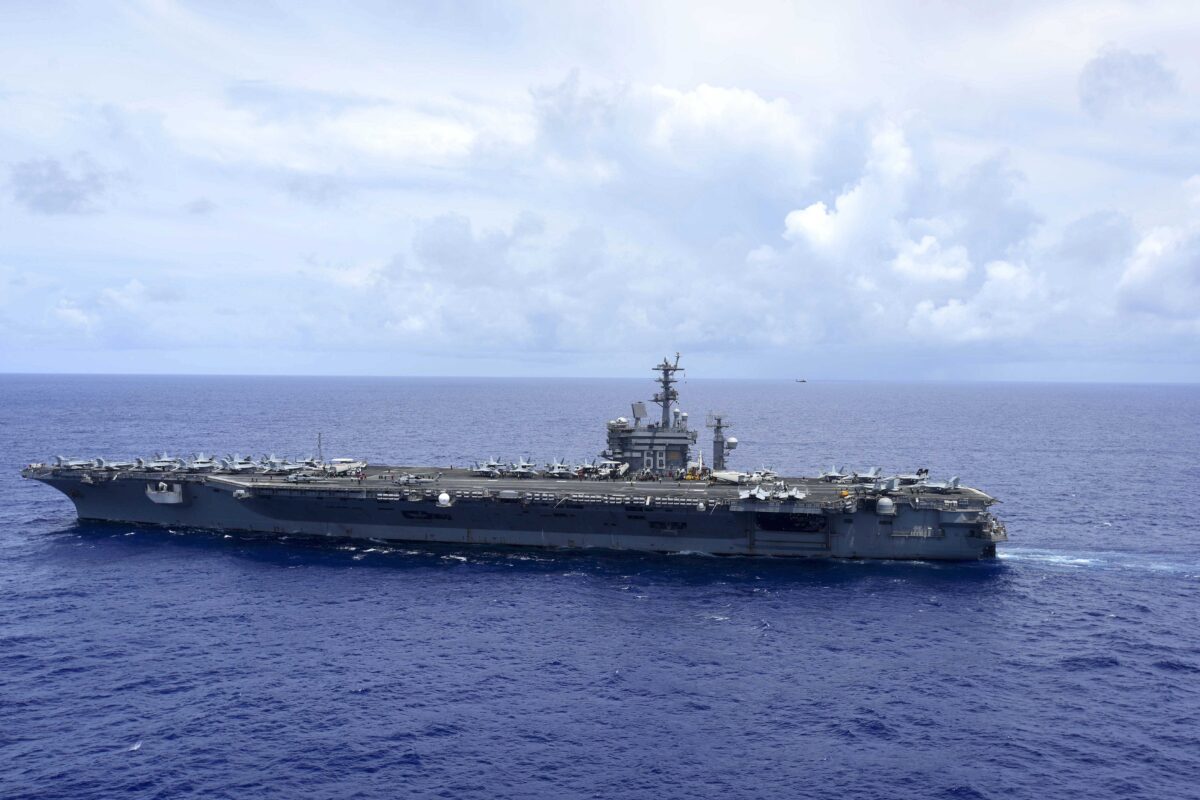 The move to pull the ship from the Middle East comes about a day after two B-52 bombers were flown over the Persian Gulf in a warning to Iran. It comes nearly a year after a U.S. airstrike killed Iranian commander Qassem Soleimani, who was in charge of the shadowy Quds Force, which then prompted Iran to fire a barrage of missiles at American bases in the region. Soleimani was blamed by U.S. officials for killing hundreds of American soldiers and civilians in the region over the years and was plotting more attacks.
Iran is believed to have been behind an attack earlier this month on the U.S. Embassy in Baghdad, killing at least one Iraqi civilian, according to officials.
President Donald Trump then issued a warning to Iran on Twitter.
"Some friendly health advice to Iran: If one American is killed, I will hold Iran responsible. Think it over," he wrote on Dec. 23.
And meanwhile, two maritime security firms said that what appears to be a limpet mine was found on an oil tanker in the Persian Gulf. U.S. and UK military officials have said they are monitoring the situation.