The State Department approved the sale of nearly 60 advanced air-to-air missiles amid increased tensions with North Korea.
"The proposed sale will provide Japan a critical air defense capability to assist in defending the Japanese homeland and U.S. personnel stationed there," the Defense Security Cooperation Agency said in a statement.
On Monday, North Korea's regime threatened to bring 'nuclear clouds' to Japan, and just two days later it's state media said that Japan would be the first to be attacked in the event of a military conflict.
Japan is home to a number of U.S. military bases and a key ally of the United States in the region.
The United States itself announced earlier this week it is spending an additional $440 million on missile defense. President Donald Trump has spoken several times in recent weeks about the importance of building up U.S. missile defense capabilities.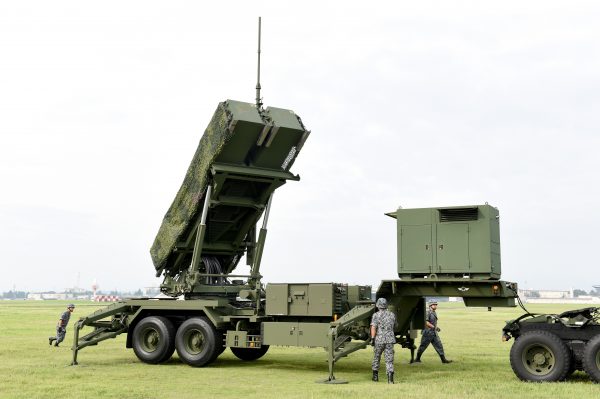 U.S. military and intelligence officials have said that while North Korea's nuclear weapons program still faces some technical challenges, it's only a matter of time before those are resolved.
The North Korean regime frequently calls for the destruction of the United States and its allies using nuclear weapons. In recent weeks the regime has boasted in its state media broadcasts about having nearly completed its nuclear program.
Since coming to power in 2011, Kim Jong Un, has sped up the North's nuclear weapons program, conducting as many as 85 missile tests. Last month it conducted its sixth underground nuclear test.
Japanese Defense Minister Itsunori Onodera told the Financial Times earlier this week that his country won't shoot down North Korean ballistic missile tests. The North has conducted two such tests in recent months in which it fired a ballistic missile over Japanese airspace into the Pacific.
Onodera said that he was afraid that such an act "could be construed as a military action."
However, significant concerns have been raised in Japan over the tests, especially after North Korea's foreign minister announced last month that the North intends to explode a nuclear weapon over the Pacific. This would most likely mean that a missile equipped with a nuclear warhead would fly over Japanese airspace.
U.S officials, including President Trump, have warned North Korea against such actions, saying the health-damaging impacts from the radiation would be enormous.
Chairman of the Joint Chiefs of Staff Gen. Joseph Dunford Jr. told the Senate Armed Services Committee last week that the effects would be similar to the fallout of the disaster at the Chernobyl nuclear power plant, which occurred in the Soviet Union in the 1980s.
In response to North Korea's most recent ballistic missile test, Japan had moved one of its American made Patriot missile defense systems to the Northern island of Hokkaido.
At the time, a Japanese official told AFP that Japan "would take appropriate measures to protect people's safety" if North Korea were to conduct future ballistic missile tests over Japan.