At least seven states across the country have started investigating sexual-abuse claims by clergy or have laid the groundwork for such inquiries, marking a new wave of intensified scrutiny of allegations made against Roman Catholic priests and church officials.
On Sept. 6, New York and New Jersey were the latest states to join the growing list. New York Attorney General Barbara Underwood issued subpoenas to all eight of the state's Catholic dioceses for documents of sex-abuse allegations and other related papers. At the same time, New Jersey state Attorney General Gurbir Grewal announced the forming of a new task force that will investigate allegations of clergy sexual abuse, as well as any cover-up efforts by church officials.
Five other states—Nebraska, New Mexico, Florida, Missouri, and Illinois—have all started similar inquiries.
Florida's Attorney General Pam Bondi told RNS that her office's statewide prosecutor last month was instructed to contact all of the state attorneys to "explore the matter." One diocese in the state indicated that the investigation has moved past the exploration phase and into a full inquiry.
The recent crackdowns come after Pennsylvania Attorney General Josh Shapiro released a bombshell grand jury report last month, almost two years in the making, that accused more than 300 "predator priests" across Pennsylvania of sexual abuse—and the Roman Catholic Church for its decades-long cover-up of the alleged activity. At least 1,000 child victims were identified by the report.
The number of states launching new investigations is likely much higher, according to Shapiro.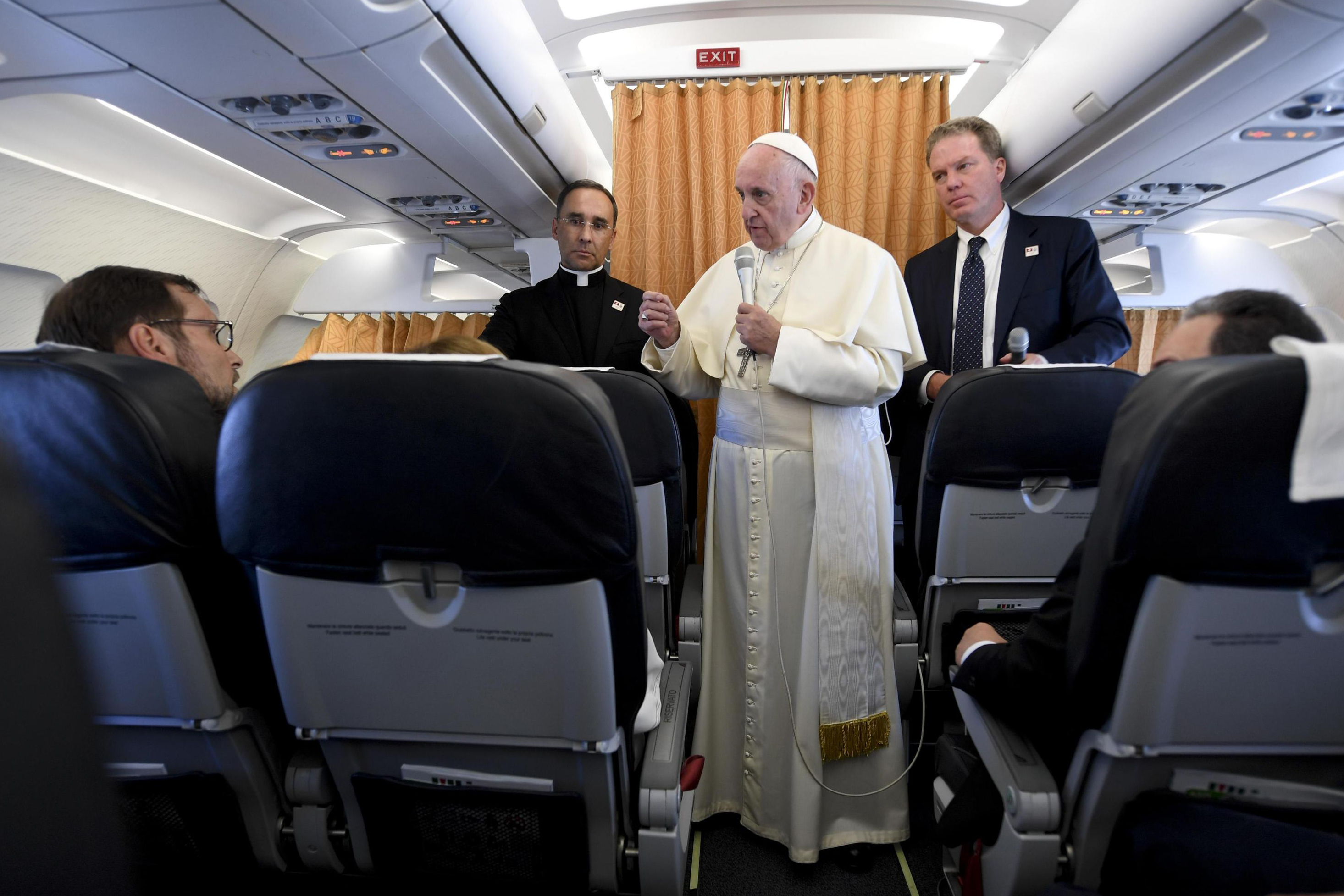 "More than a dozen attorneys general and a senior official at the Department of Justice have reached out to me since we released the Grand Jury Report last month," he said in a statement on Sept. 6.
Shapiro didn't specify which states the officials represented. Many states don't comment on or even confirm active investigations. He described the recent wave of investigations as a "movement."
"Our work in Pennsylvania has spurred a movement—the time for institutions to place their own interests above protecting our children is over," Shapiro said. "As each state and law enforcement agency determines how best to address child sexual abuse and coverups in their jurisdictions, my office and I will continue to offer assistance to law enforcement officials."
A spokesperson for the New York archdiocese told RNS on Sept. 7 that they haven't yet seen a subpoena, adding how the new investigation is "not a surprise" and that they are "ready and eager to work together" with the attorney general.
Attorneys general in New York and New Jersey also announced dedicated hotlines for people to report allegations of sexual abuse. Both officials issued statements on Sept. 7, saying they were inspired to take action after reading Pennsylvania's report.
Grewal, New Jersey's attorney general, said he was "deeply troubled" by what he had read. He has authorized the new task force to present evidence to a state grand jury, and would use subpoenas to compel testimony and production of documents, as well as other "investigative tools."
"We owe it to the people of New Jersey to find out whether the same thing happened here. If it did, we will take action against those responsible," he said in a statement.
Similarly, New York Attorney General Barbara Underwood said one of their bureaus would be launching a civil investigation into how the dioceses and other church entities reviewed and "potentially covered up" allegations pertaining to minors, adding that "victims in New York deserve to be heard as well."
Calls to Resign
The growing outcry against church officials reached all the way to the Vatican after a former Vatican diplomat to the United States publicly released an explosive 11-page letter in August calling on Pope Francis to resign for failing to act on abuse allegations.
Carlo Maria Viganò, now retired, detailed how Francis allegedly removed sanctions against then U.S. Cardinal Theodore E. McCarrick, who had been accused of sexually abusing minors and adult seminarians. McCarrick has insisted that he is innocent. He was described as a "kingmaker for appointments in the Curia and the United States," until he resigned amid the scandal in July.
Viganò said McCarrick, a former archbishop of Washington, was the "most-listened-to advisor in the Vatican for relations with the Obama administration" at the time.
Francis refused to respond to questions about the letter, stating that he "will not say a word" about them. He made the remarks while on his plane flying back to Rome from Dublin after a two-day trip to Ireland in August, "I think that the communique speaks for itself."
When asked again, the pope told journalists to "read the communique attentively and make your own judgment. You have sufficient journalistic capacity to reach your own conclusions."
The Vatican didn't respond to a request for comment on the growing number of investigations in the United States.
The Report
The Pennsylvania report that sparked the growing number of inquiries was released with redactions on Aug. 14, after Shapiro, the state's attorney general, fought for it to be made public during a heated legal battle. His office had led the investigation.
The nearly 900-page report covers abuse by clergy dating back as much as 70 years in six of eight Pennsylvania dioceses, including Allentown, Erie, Greensburg, Harrisburg, Pittsburgh, and Scranton (Philadelphia and Altoona-Johnstown were already subjects of previous grand juries).
The findings included profiles of 301 clergymen with credible allegations against them. But because of continuing legal battles, more than a dozen names and related information were redacted.
"Most of the victims were boys, but there were girls, too. Some were teens; many were prepubescent. Some were manipulated with alcohol or pornography," the report says.
It also detailed how church administrators "often dissuaded victims from reporting abuse to police, pressured law enforcement to terminate or avoid an investigation, or conducted their own deficient, biased investigations, without reporting crimes against children to the proper authorities."
Shapiro said that above all else, church officials had "protected their institution."