The U.S. Postal Service said Jan. 30 it has suspended mail delivery in metro Detroit and in other parts of Michigan amid subzero temperatures and wind chills.
USPS stopped deliveries in cities with the zip codes starting with 486 through 469, 72 through 475, 478, and 479. Deliveries were suspended in the metro Detroit areas of 480 through 485 and 492, according to the Detroit Free Press.
A wind chill warning was issued by the National Weather Service, saying temperatures will get to 45 degrees below zero in some places.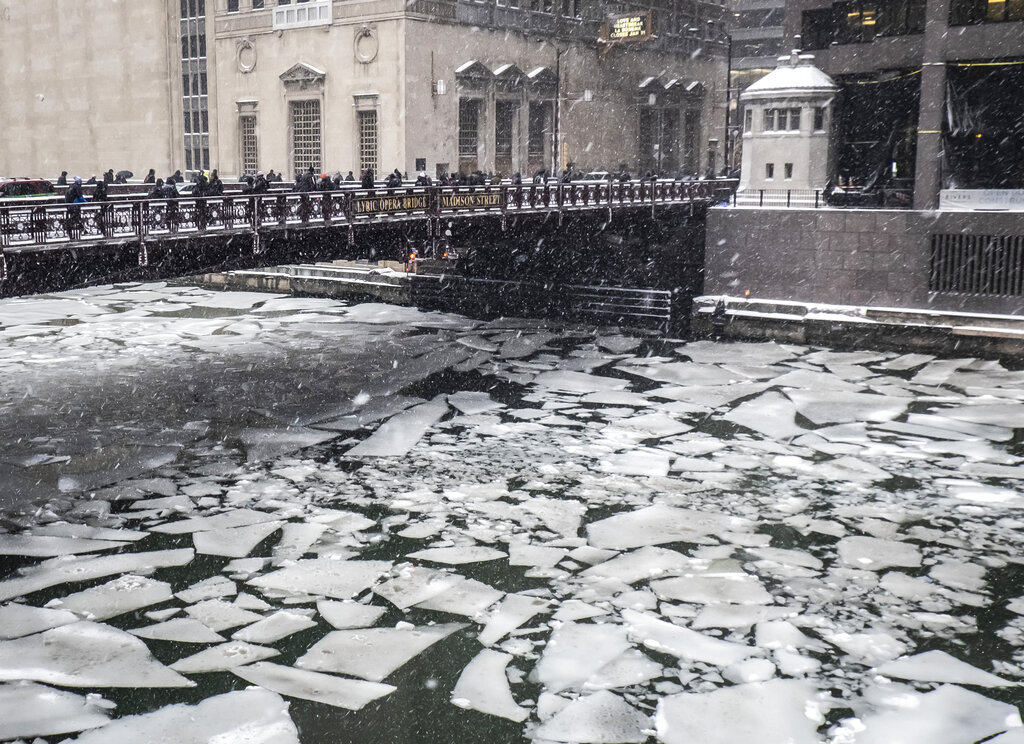 Meanwhile, the USPS said it canceled service in parts of Minnesota, Indiana, Illinois (including parts of Chicago), Wisconsin, Ohio, Iowa, western Pennsylvania, the Dakotas, and Nebraska, CBS News reported.
The so-called "polar vortex," or displaced cold air from the arctic circle, has spread to the lower 48 states, mainly hitting the Midwest. Illinois, the Dakotas, Wisconsin, Minnesota, Michigan, Montana, Ohio, and western New York are being affected by the weather phenomenon.
In Chicago, temperatures were still dropping after plunging early Wednesday to minus 19 degrees, breaking the day's previous record low set in 1966. Snowplows were idled overnight in southwestern Minnesota, where temperatures dropped to minus 29 degrees. And the temperature in Fargo, North Dakota, was 31 degrees below zero, according to The Associated Press.
Officials throughout the region were focused on protecting vulnerable people from the cold, including the homeless, elderly, and those living in substandard housing. Some buses were turned into mobile warming shelters to help the homeless in Chicago.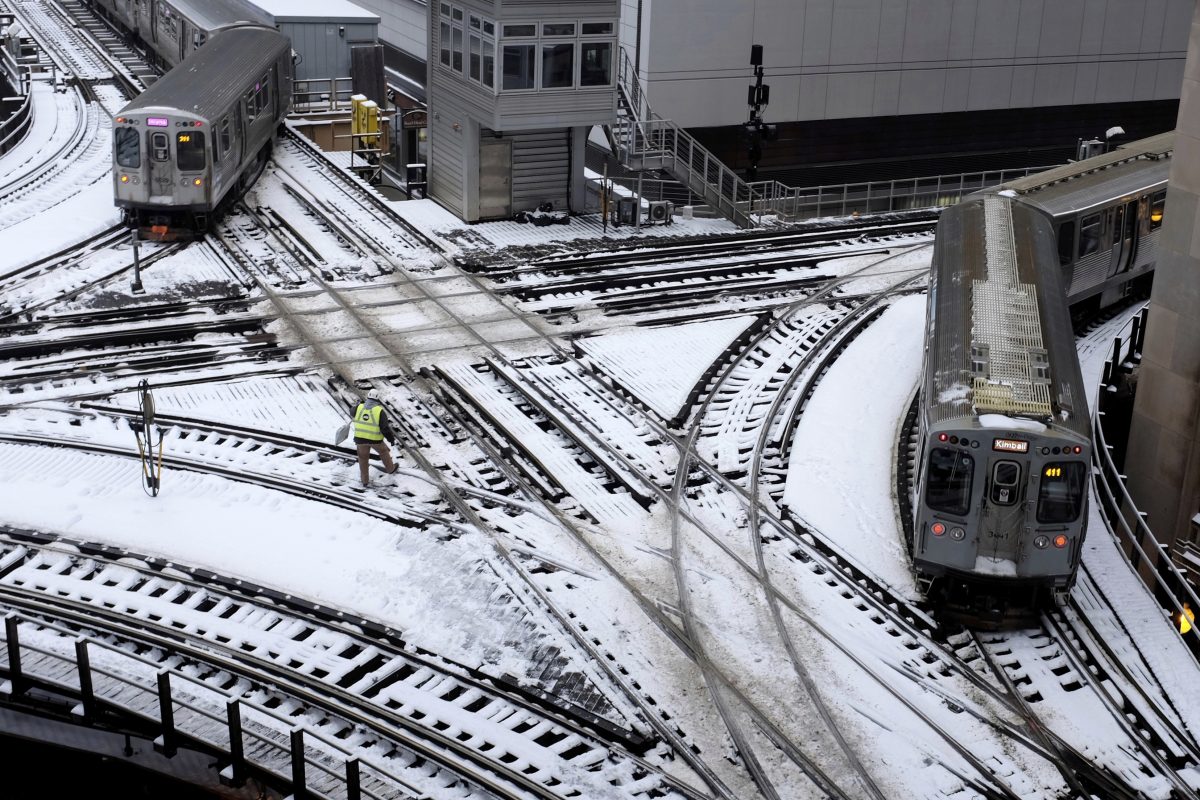 "These (conditions) are actually a public health risk and you need to treat it appropriately," Chicago Mayor Rahm Emanuel said Tuesday. "They are life-threatening conditions and temperatures."
"People don't want to be out there right now," said Brennan Ellis, 53, who is staying at the Detroit Rescue Mission Ministries.
Wind chills on Wednesday morning plunged into the 50s below zero in central Illinois, Chicago, and Milwaukee, reported The Weather Channel.
He may be dressed like an astronaut, but for good reason. It was the coldest balloon launch in 23 years. The temperature was -29.5. #BoldNorth pic.twitter.com/K4oK86Ynjd

— NWS Twin Cities (@NWSTwinCities) January 30, 2019
And wind chills in the 60s below zero were recorded in North Dakota, northeast Iowa, and Minnesota.
"The heart of this cold… is hitting us now. A lot of records are going to fall," Brian Hurley, with the NWS's Weather Prediction Center in Maryland, told Reuters.
"I about just got caught in a giant wreck; cars are into other pickups, there's people hurt. I gotta let you go." Jason Coffelt, a local in Grand Rapids, Michigan, said on social media, describing a large weather-triggered crash.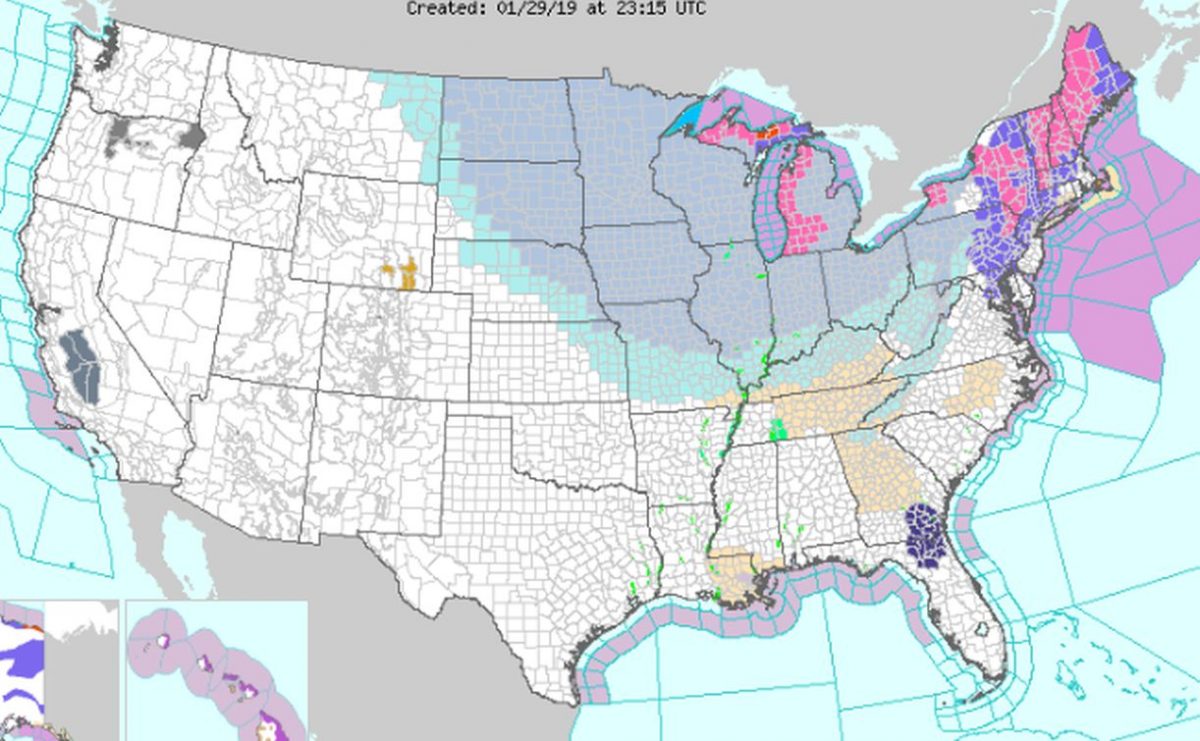 About 2,000 flights were canceled Wednesday, mainly around the Chicago area, Reuters reported.
Train operator Amtrak said it canceled all trains in and out of Chicago.
The Associated Press contributed to this report.