Americans should prepare for community spread of the new coronavirus, with families sitting down and explaining that there could very well be a rapid, sudden increase in the number of patients, a top U.S. health official said on Feb. 25.
In an escalation from previous warnings, Dr. Nancy Messonnier, director of the Centers for Disease Control and Prevention's (CDC) National Center for Immunization and Respiratory Diseases, said Americans should prepare for their lives to be disrupted by the spread of the new virus, including closures of schools and businesses.
She told reporters in a phone call that the number of cases popping up without a known source of exposure in Italy, Iran, South Korea, and other countries "makes all of us feel that the risk of spread in the United States is increasing."
Messonnier recounted sitting down with her family at breakfast on Feb. 25 and telling her children that they're likely not at risk of getting infected with COVID-19 at the moment, but that the family needed to be prepared for their lives to significantly change.
With no vaccine and no proven treatment for the virus, health officials are focusing on non-pharmaceutical interventions, which includes three categories: personal, community, and environmental. Personal interventions include routine recommendations such as washing hands and staying home when sick, and measures specific to pandemics such as people voluntarily isolating themselves at home even if they're not sick if a member of their household has become ill.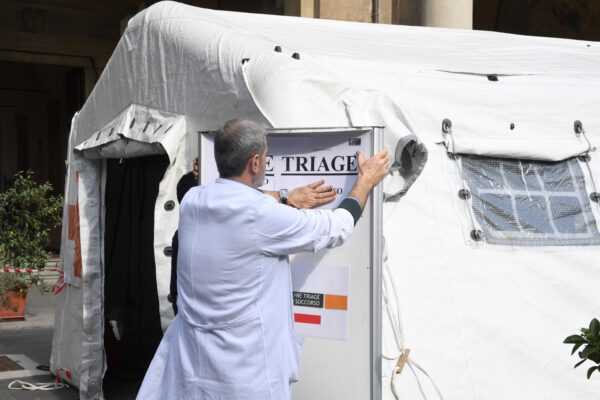 Community interventions can include closing schools and transitioning to internet-based teleschooling and changing business meetings from in-person to online as well as locales postponing or canceling large gatherings.
Adults should contact school officials about plans for teleschooling, and their workplaces to look into working from home to avoid losing income, Messonnier said.
"These are things that people need to start thinking about now," she said.
Environmental interventions primarily revolve around cleaning surfaces.
Local communities will need to decide on which interventions to implement.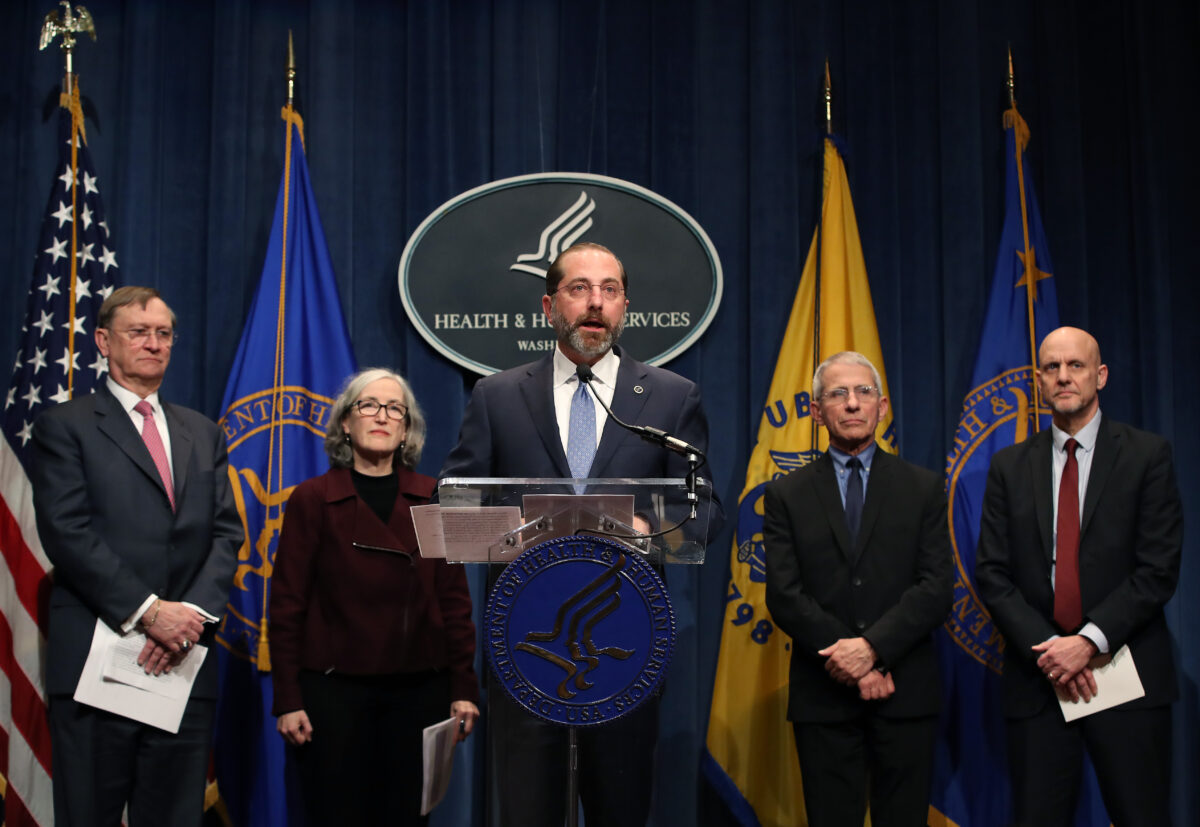 Alex Azar, secretary of the Department of Health and Human Services, told reporters later in the day that Messonnier was giving the American public a preview of what might happen.
"We hope those steps aren't necessary. We hope that we don't face those kinds of eventualities," he said. "But transparency is being candid with people about what the continuum of potential steps are so they can start processing in their own heads, thinking about in their own lives, thinking about what that might involve—might involve, not will, we cannot make predictions with any degree of certainty."
"Abroad, this is spreading rapidly. In the United States, this is contained. We are now two weeks with no additional U.S.-based cases," he added.
Dr. Anne Schuchat, the CDC's principal deputy director, said at the same press conference that the "playbook" that Messonnier laid out was "foreshadowing the kinds of things that we may need to do."
The virus emerged in China in December 2019 and has since spread to dozens of countries, with a rapid increase in the number of cases in Italy, Iran, and South Korea this week, among other nations. The virus causes a disease that has similar symptoms to influenza, including fever, headache, and difficulty breathing.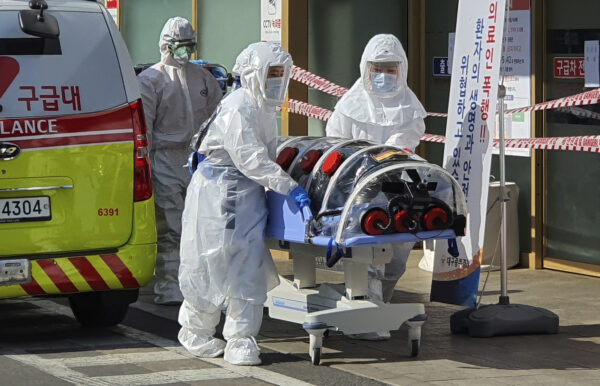 While the United States hasn't adjusted which people should be tested, even as the virus spreads rapidly in countries outside of China, authorities are discussing shifting the case definition and would likely do so if community spread starts occurring, Messonnier said.
Twelve state or local health departments are now equipped to test locally for the virus, an increase from four late last week. Testing locally is critical because of faster turnaround, Kelly Wroblewski, director of infectious diseases for the Association of Public Health Laboratories, told The Epoch Times.
As there's potentially more cases in the United States, more labs need the capability of testing to get a better handle on the spread, she said before Messonnier's telebriefing.
"Right now, CDC is fully capable of handling the specimen load that's being tested. Should there be an increase in cases in the U.S. like they're seeing in Korea, like they're seeing in Italy, we would need more capacity at a state level," Wroblewski said.
The CDC is working on getting more of the test kits to state and local labs, and commercial tests are also expected to become available soon, Messonnier said. All 50 states previously received kits, but some labs, during the verification process, discovered an issue with a reagent.