A U.S. nuclear-powered submarine that was severely damaged in early October in an accident in the South China Sea struck an uncharted underwater mountain, an investigation has found, the Navy said on Monday.
The USS Connecticut (SSN-22), a Seawolf-class fast-attack submarine, was operating in international waters in the Indo–Pacific region on Oct. 2 at the time of the collision, which resulted in 11 crew sustaining injuries—none life-threatening—a defense official told USNI News.
A spokesperson for the 7th fleet, which operates in the Western Pacific and Indian oceans, told media outlets that a probe determined that the vessel had collided with a geological formation.
"The investigation determined USS Connecticut grounded on an uncharted seamount while operating in international waters in the Indo–Pacific region," the spokesperson first told USNI News.
The investigation's findings have been handed over to the fleet's commander, Vice Adm. Karl Thomas, to "determine whether follow-on actions, including accountability, are appropriate," the spokesperson said.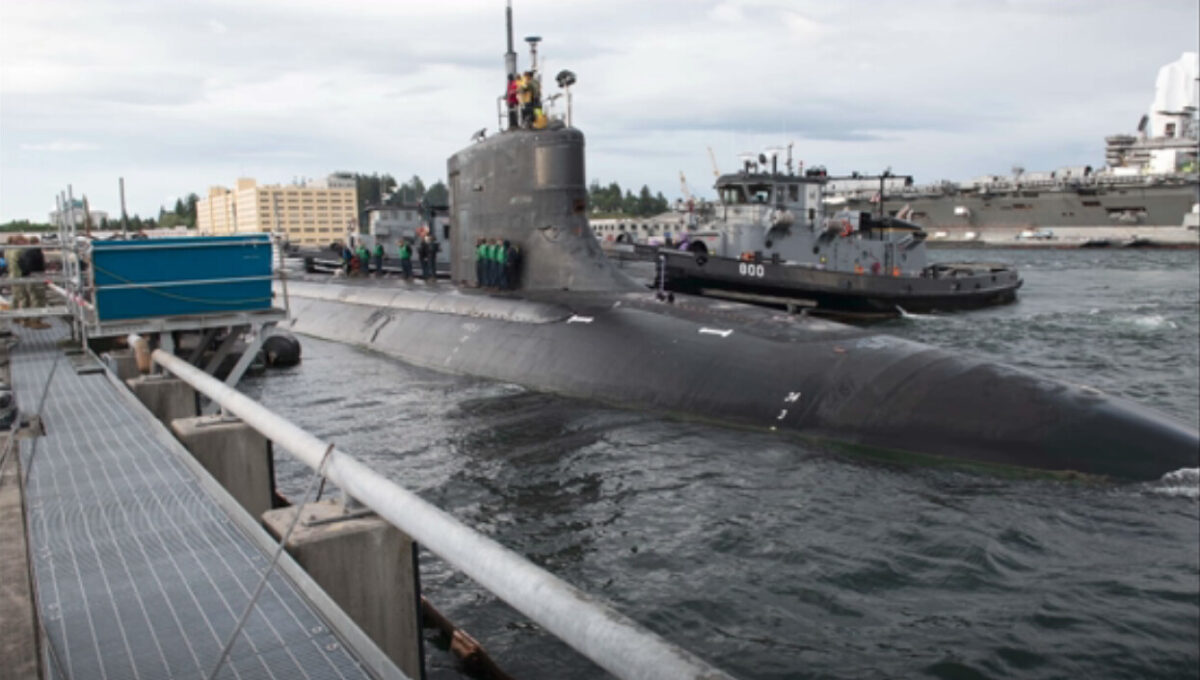 The Navy previously said that the USS Connecticut "struck an object while submerged," without elaborating.
"The submarine remains in a safe and stable condition. USS Connecticut's nuclear propulsion plant and spaces were not affected and remain fully operational," the Navy said in a statement at the time. "The extent of damage to the remainder of the submarine is being assessed. The U.S. Navy has not requested assistance."
The Navy has three classes of nuclear-powered submarines in service. According to the Navy, Los Angeles-class submarines are the backbone of the submarine force, with approximately 40 now in commission.
Seawolf-class submarines are exceptionally quiet, fast, well-armed, and equipped with advanced sensors. The Seawolf-class has eight torpedo tubes and can hold up to 50 weapons in its torpedo room. But the Navy only has three Seawolf-class submarines because the construction stopped due to the end of the Cold War.
The last known instance in which a submerged U.S. submarine struck another underwater object was in 2005. Then, USS San Francisco (SSN-711) struck an underwater mountain at full speed near Guam. One sailor died in the incident, USNI News reported.
The Chinese communist regime claims total sovereignty over the South China Sea, a stance that is not accepted by the United States and its allies. The Chinese regime protests the presence of the U.S. Navy in the area.
The South China Sea is among many points of growing contention between Washington and Beijing, including the status of Taiwan, the island that the regime claims as its own, despite Taiwan being a de facto independent country, with its own military, democratically-elected government, and constitution.
Li Hai contributed to this report.