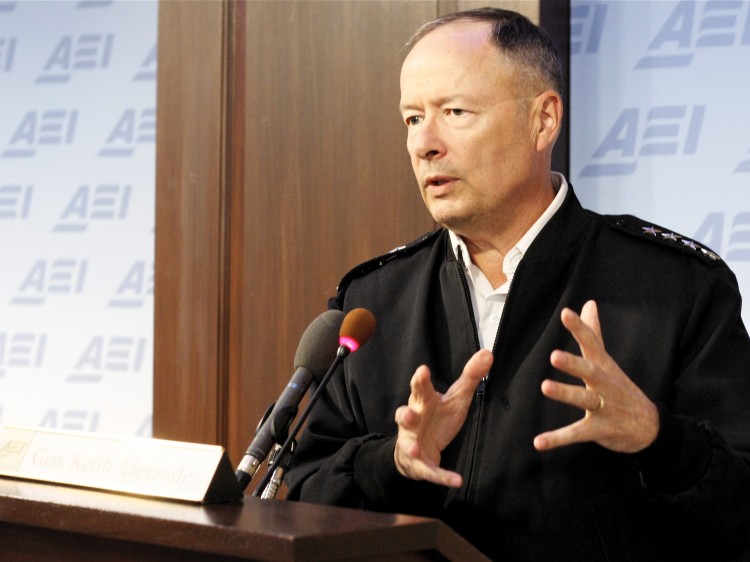 WASHINGTON—In a wide-ranging speech in which China seemed to be the constant but unspoken subtext, General Keith B. Alexander, the Commander of the U.S. Cyber Command, remarked that the United States needs a credible defense against the threat posed by China in cyberspace. He said he couldn't say much more than that in an unclassified setting.
General Alexander addressed a packed audience at the American Enterprise Institute, a conservative think tank, on July 9, discussing the enormous vulnerabilities of critical computer networks in the United States.
In his speech he only mentioned China explicitly a few times. But much of the impetus for the initiatives he discussed, as ways the United States may defend itself from cyber-attacks, seemed to be implicitly referring to the threat posed by the Chinese regime.
"I believe that the theft of intellectual property is astounding," he said, referring to China-based hacking of U.S. companies, particularly those in the high-tech industry. He had previously called it the "greatest transfer of wealth in history."
"We have to figure out how to stop that. Part of that is having a viable defense. That defense is something that we can put together and that's where the cyber legislation comes in," he said, referring to much talked-about laws that would govern how the United States could respond to and deal with attacks from cyberspace.
He added: "I can't go into the details of the threat [posed by China] in an unclassified setting."
The Epoch Times publishes in 35 countries and in 19 languages. Subscribe to our e-newsletter.