In an effort to recruit more millennials, the U.S. Navy is easing its tattoo policy, according to a NavyTimes report.
Announced on March 30 and in effect starting April 30, sailors will be able to have multiple or large tattoos below the elbow or knee, including on wrists and hands, allowing for sleeves. They can also have a tattoo on their neck, including behind the ear, which doesn't exceed 1 inch in length or height, and sailors with visible tattoos will be eligible to recruit or lead recruits at boot camp. 
The updated policy however, does not apply to Marines—even the ones serving at Navy commands, a spokesman for the Marine Corps told the NavyTimes. The corps is easing its tattoo stipulations, but do not allow sleeves (a sleeve is a type of full arm tattoo).
Related Coverage
"We just got to the point where we realized we needed to be honest with ourselves and put something in place that was going to reflect the realities of our country and the needs of our Navy," Master Chief Petty Officer Mike Stevens told the NavyTimes on March 30. "We need to make sure that we're not missing any opportunities to recruit and retain the best and brightest because of our policies.
"This isn't official, but in my research, I saw estimates that the percentage of people with tattoos in the 18 to 25 age group as being between 37 and 40 percent. That's not an insignificant number," Steven told NavyTimes.
The new policy will make the Navy the most lenient of any military service, making head tattoos the only unapproved location for the body art.
It's a tough recruiting environment out there already and when you start putting up barriers that don't have any true rationale behind them.
, US Navy Master Chief Petty Officer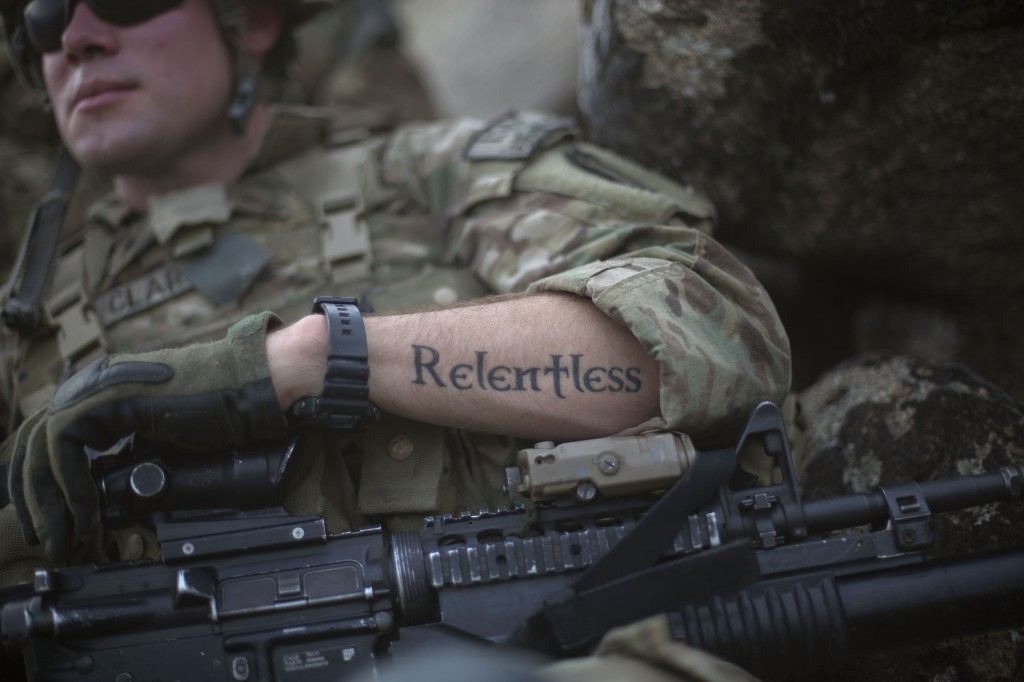 Similarly, the Army revamped its policy on tattoos in 2015, but still doesn't permit hand or neck tattoos.
The Navy does not permit: "Tattoos that are obscene, sexually explicit, and or advocate discrimination based on sex, race, religion, ethnicity, or national origin.
"In addition, tattoos that symbolize affiliation with gangs, supremacist or extremist groups, or advocate illegal drug use are prohibited—waivers will not be given for tattoos with prohibited content."
All sailors must document every tattoo in their service record, and those found with prohibited content could face disciplinary action; potentially involuntary discharge. 
Sailors will be allowed to modify or remove their tattoos to avoid being disciplined, but it is ultimately up to the commanding officers to use their discretion on which tattoos go too far.
Stevens believes society is more accepting of tattoos now, and told the NavyTimes that the policy update comes from sailors' feedback, many complaining their art unfairly barred them from positions of advancement.
Related Coverage
"It's a tough recruiting environment out there already and when you start putting up barriers that don't have any true rationale behind them, you create problems for yourself into the future," he said. "We've met [recruiting] goal for 105 straight months and our recruiting is strong, but you never want to get behind."