The U.S. Navy confirmed it will conduct a one-day "safety pause," grounding all nonessential flights, following at least three Navy and Marine Corps aircraft crashes in the past two weeks, two of which resulted in fatalities.
"As a result of recent crashes involving U.S. Navy and Marine Corps aircraft, Commander, Naval Air Forces has directed all non-deployed Navy aviation units to conduct a safety pause on June 13 in order to review risk-management practices and conduct training on threat and error-management processes," the Naval Air Forces said on June 11, adding that the pauses will happen as soon as possible.
The decision to pause non-deployed aircraft is being done "to maintain the readiness of our force," Cmdr. Zachary Harrell, Naval Air Forces public affairs officer, told the Los Angeles Times. "We must ensure the safety of our people remains one of our top priorities."
The Naval Air Forces command didn't provide more details about the pause.
In early June, officials said a Navy F/A-18E Super Hornet crashed in Southern California, killing the pilot. Days later, a Marine Corps MV-22B Osprey aircraft crashed in Southern California, killing all five Marines on board; the Marines were based at Camp Pendleton and assigned to Marine Medium Tiltrotor Squadron 364 (VMM-364).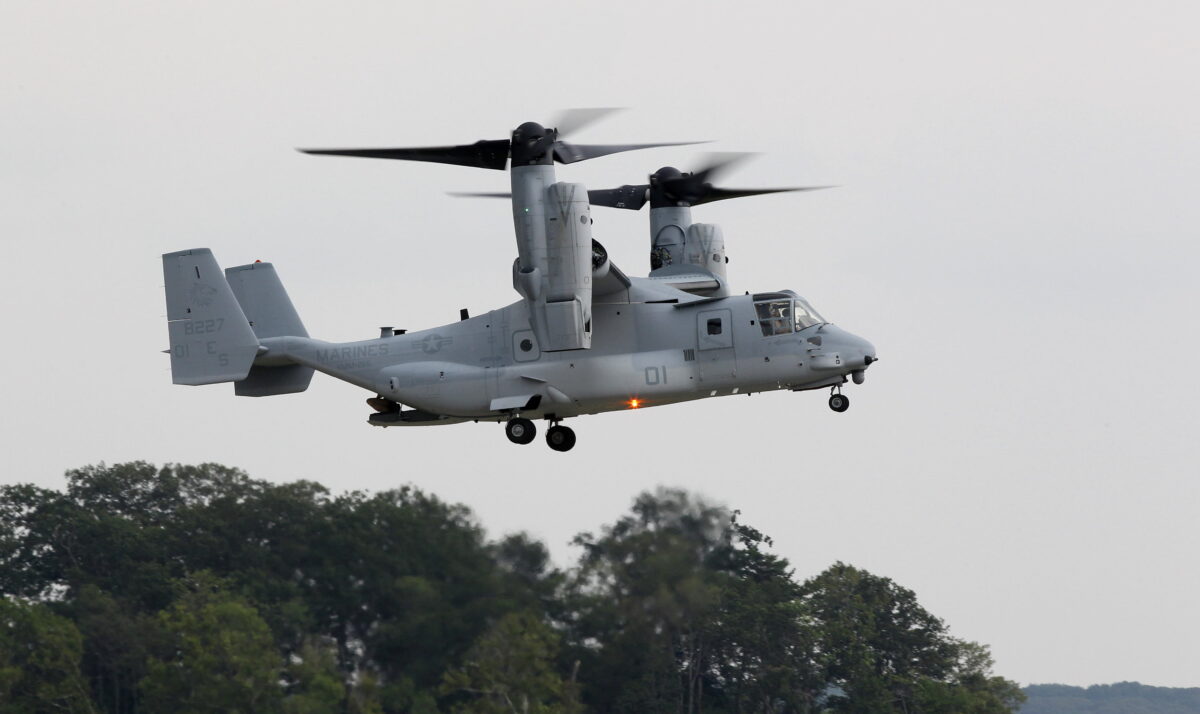 A day later, a Navy MH-60S Seahawk helicopter crashed near the Arizona–California border. All crew members on board survived, the Navy said.
All of the crashes are under investigation.
"It is with heavy hearts that we mourn the loss of five Marines from the Purple Fox family," Lt. Col. John C. Miller, commanding officer of VMM-364, said in a statement. "This is an extremely difficult time for VMM-364 and it is hard to express the impact that this loss has had on our squadron and its families.
"Our primary mission now is taking care of the family members of our fallen Marines and we respectfully request privacy for their families as they navigate this difficult time. We appreciate all the prayers and support from the strong extended Purple Fox family and want them to know that more information will be forthcoming on how to help."
Four Marines were killed in March in an MV-22B Osprey crash during NATO training in Norway. According to an analysis, more than 40 people have died while on Osprey aircraft since 1991.