U.S. Space Force (USSF) Chief of Space Operations Gen. John W. "Jay" Raymond told Congress that Global Positioning System (GPS) satellites used by the U.S. military are threatened by lasers and electronic jammers built by China and Russia.
Speaking to lawmakers at the House Appropriations Defense Subcommittee on May 7, Raymond and Air Force officials testified that the U.S. military must act quickly and with urgency to combat China's military buildup, which they say is posing a major challenge for the Space Force.
Both Russia and China are swiftly manufacturing space weapons capable of engaging in "robust jamming of GPS and communications satellites." The weapons are also designed to direct energy systems that can "blind, disrupt, or damage our satellites," Raymond said.
He added that the threat posed by China's ground-based lasers that can destroy satellites circling the globe in low-Earth orbit "is real today and concerning."
"Given China's exponential pace of weapons development and extensive marshaling of government and industry, we do not have the leeway to simply maintain our current approach," said Raymond, Acting Air Force Secretary John Roth, and Air Force Chief of Staff Gen. Charles Brown in a statement.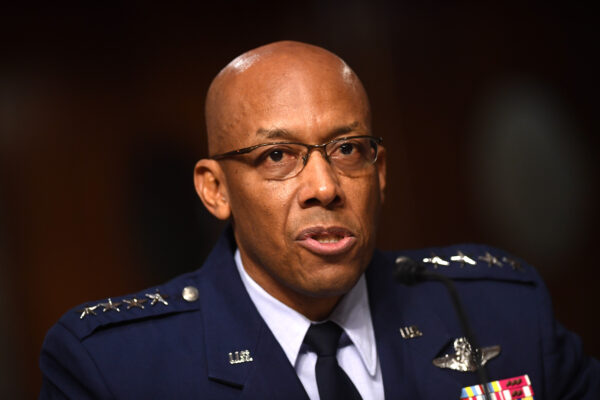 "China is on track to exceed our capacity, so it is our obligation to act with a sense of urgency," they stated. "China poses challenges unlike any other in our nation's history. We must be clear-eyed about these threats and our response to them."
USSF officially joined the U.S. Intelligence Community (IC) as its 18th member. Before then, no other organization had joined the IC since 2006.
Brown noted that the main concern officials currently have is the potential jamming of GPS satellites—a form of electronic anti-satellite attack that interferes with communications traveling to and from a satellite by emitting noise of the same radio frequency within the field of view of the satellite's antennas.
Such an attack could disrupt military operations in the United States, Brown said.
Raymond also noted military concerns that space weapons built by China could spoof U.S. GPS signals, causing them to miss targets.
"GPS is absolutely critical not just to our military but it's critical to our society," he said, noting that the Department of the Air Force is working to build a system that will better shield it from jamming and other cyberattacks.
Former Director of National Intelligence (DNI) John Ratcliffe in April said the Chinese regime is the "greatest adversary" of the United States, having the capability to unseat it as a global hegemon.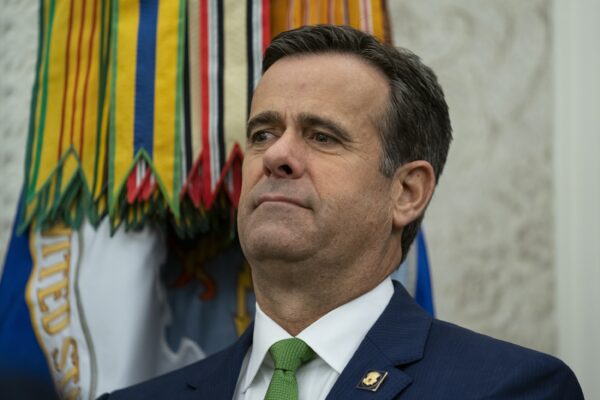 "China is our greatest adversary in the sense of the only other nation-state that is capable of challenging, and even supplanting the U.S. as the world's superpower economically, militarily, and technologically," Ratcliffe, who served as DNI during the Trump administration, said during an April 19 event hosted by Washington-based think tank The Heritage Foundation.
He described Beijing as both an adversary and competitor to the United States, noting that "they should be more of a competitor and less of an adversary, and it's the other way around right now."
Earlier in April, the Office of the DNI released its annual threat assessment that described the Chinese communist regime's push for global power as the leading threat to U.S. national security. DNI Avril Haines, at a Senate hearing a day later, said Beijing is on its way to becoming a "near-peer competitor" for the United States and represents an "unparalleled priority" for the country's intelligence community.
Cathy He contributed to this report.