A family member of a U.S. service member was diagnosed with coronavirus—which causes COVID-19—in South Korea, as the number of cases in the country continues to rise.
In a press release on Monday, U.S. Forces Korea said it was told by South Korea's Centers for Disease Control and Prevention that a military dependent living in the southern city of Daegu tested positive for COVID-19, marking the first case linked to U.S. Forces Korea.
The commander of U.S. Forces Korea, Gen. Robert Abrams, identified the 61-year old female as the widow of a retired soldier.  She had visited Camp Walker's Post Exchange on Feb. 12 and Feb. 15, according to the news release, and officials are trying to determine if others have been exposed.
"We are saddened to hear of her contracting the virus," Abrams wrote on Twitter. "We pray for her recovery."
Dear Korea Herald: to be clear, this is a 60+ year old widow of a retired soldier. We were saddened to hear of her of contracting the virus. We pray for her recovery. https://t.co/fzrgiF0Z5g

— Robert Abrams (@DogFaceSoldier) February 24, 2020
At the same time, the military raised the risk level to "high" in South Korea amid the outbreak as "a prudent measure to protect the force," according to the release.
U.S. Forces Korea also warned its personnel to exercise caution while traveling off-base and if service members feel sick, don't go to work or school and seek medical help.
It also ordered service members to limit in-person meetings, gatherings, and temporary duty travel and assignments. Personnel were also warned.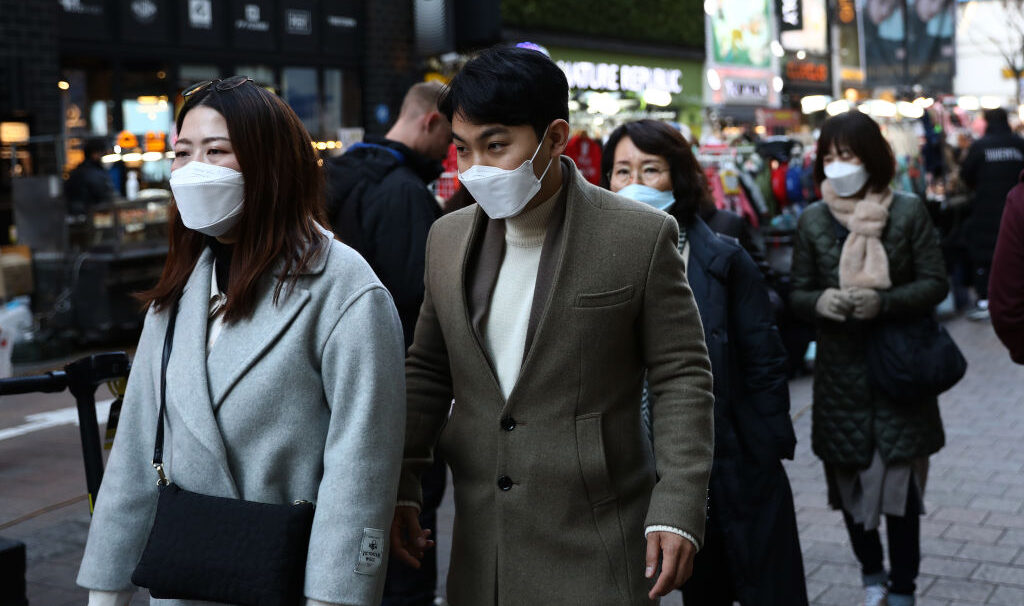 Personnel should "expect longer wait times, possible temperature checks and screening questionnaires at gates to access installations," the service added. Basic hygiene measures such as washing hands with soap and water for 20 seconds or not touching one's face or eyes were also recommended.
Korea's health agency said it has confirmed 833 cases as of Monday.
South Korean Prime Minister Chung Il-kwon said he will visit Daegu this week to observe quarantine measures.
"Preemptive measures are necessary to prepare for the possibility of [the coronavirus] spreading across the nation," Chung said, reported the Yonhap news agency.
The outbreak in Daegu is believed to have been triggered by a 61-year-old woman who had traveled from Wuhan, China, where the virus is believed to have originated and went to a local church.