Arthur Tane, president of the Canberra-based Council on Middle East Relations, said the normalisation of relations between Israel, the United Arab Emirates (UAE), and Bahrain could open up greater commercial opportunities for Australian trade and businesses.
Tane told The Epoch Times that the new Abraham Accords that secured peace between the United Arab Emirates and Bahrain provided several opportunities for Australia.
"For Australia, the Middle East is a natural strategic land bridge connecting the continents of Asia, Africa, and Europe," Tane said. The perception that both the UAE and Bahrain are normal countries and this normality will allow for greater opportunities, be it economic, trade, and diplomatic, cultural, or security relationships," he said.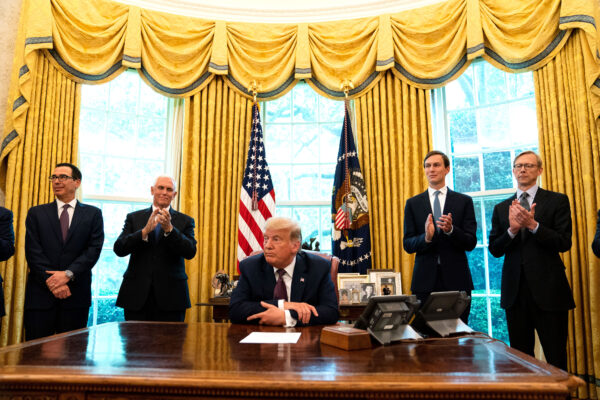 The UAE and Bahrain both signed the American-instigated peace agreements with Israel in September. At the signing, Abdulla bin Touq Al Mari, the UAE's economy minister, noted that the accords would lead to a new economic potential for the region.
"This agreement will pave the way for greater trade and investment—a peace dividend—and as more trade is conducted, this relationship will strengthen. More business means more people-to-people connections, more understanding, and more shared interests," said Al Mari.
Tane agreed with this and noted that the Accords now create a more stable and secure environment for the gulf states which in turn provides greater opportunities for Australian companies who may have not thought of partnering with Emirati and Bahraini firms.
In particular, Tane sees potential for trade growth in the areas of defence, technology development, land and water management, and food security.
Foreign Minister Marise Payne said on Sept. 15 that Australia welcomed the normalisation of relations between the UAE, Bahrain, and Israel and she noted that it paves the way for enduring peace, greater dialogue, cooperation, and economic opportunities.
"Australia strongly supports these initiatives. Australia welcomes the role played by all parties, including the United States, and their determination to take steps towards a more stable and secure region. Australia is committed to Israel's right to live in peace and security with its neighbours," Payne said.
Australia's leading trade and investment agency, Austrade, states that the UAE is a launching pad for exports to the Middle East region. Currently, Austrade highlights aerospace and aviation as a key niche area where billions of dollars are being invested.
Australian companies have strong capabilities in niche areas across aerospace and are viewed favourably as a nation that delivers consistently and with high standards.
The UAE is Australia's largest Middle East trading partner and the region's second-largest economy after Saudi Arabia. In 2019, Australia's trade with UAE was worth $9.8 billion and had grown 22.2 percent from the 2018 financial year.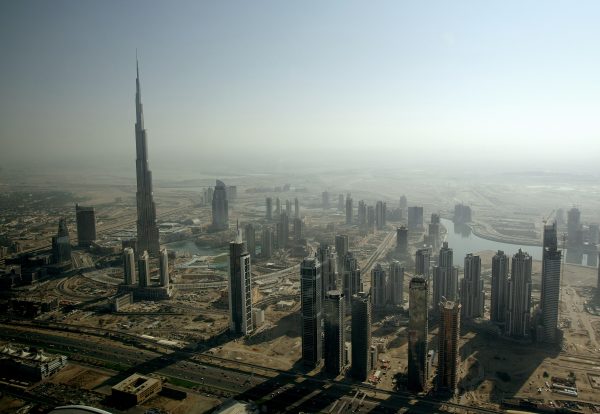 Australia and Bahrain have had a commercial relationship for many years. In the 2018-19 financial year, merchandise exports were worth $1.43 billion, mainly comprising alumina, meat, motor vehicles, dairy products, and wheat.
The accords are the latest move in a rapprochement between Israel, America, and the Gulf states. In May, America signed a deal to expand its military presence and capabilities in the UAE, and Israel, Jordan, and UAE are currently discussing the creation of a train line to allow them to bypass the Suez Canal.
The line will bring about greater supply chain security for Israel, after China's recent establishment of a military base at the port of Djibouti which is at the entrance of the canal. UAE and Bahrain are also said to view the accords as a pathway to gain access to better defence capabilities from around the world.