A bipartisan group of U.S. lawmakers has denounced the Chinese communist regime's campaign to eradicate the spiritual practice Falun Gong, a persecution that's now in its 23rd year.
"For far too long, the Chinese Communist Party has abused their power and committed egregious human rights violations against those who practice Falun Gong," Sen. Ted Cruz (R-Texas) said in a statement. "Over the past two decades, thousands of Falun Gong practitioners have been imprisoned, and tortured, and murdered by the CCP.
"But perhaps more unsettling than this unrelenting persecution is that China has been able to commit its atrocities with impunity. I unequivocally denounce China's inhumane treatment of Falun Gong's adherents and demand that the CCP protect their lives and their freedom."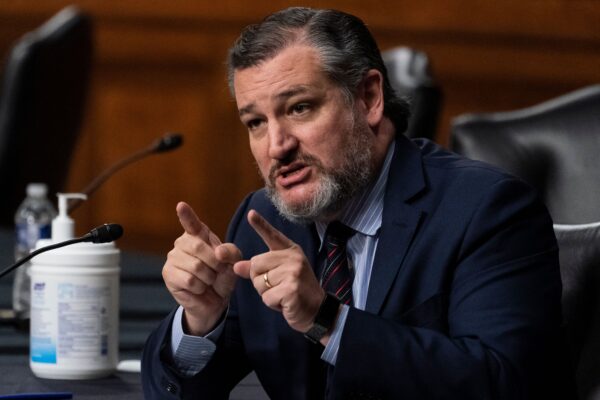 Falun Gong, also known as Falun Dafa, is a spiritual discipline with slow meditative exercises and moral teachings centered on the principles of truthfulness, compassion, and tolerance. Following its introduction in 1992, the practice spread quickly in China, with about 70 million to 100 million people practicing by the end of the decade, according to official estimates.
Seeing the practice's popularity as a threat, the CCP launched an expansive campaign of persecution on July 20, 1999. Since then, millions of practitioners have been detained in prisons, labor camps, and other facilities, according to the Falun Dafa Information Center.
"I take this moment, not only to speak out against the persecution of Falun Gong practitioners, but to remember those who have died for their beliefs," Del. Eleanor Holmes Norton (D-D.C.) said in a statement. "I support the many individuals calling for freedom in China, including Falun Gong practitioners. I hear you, and I stand with you today and every day."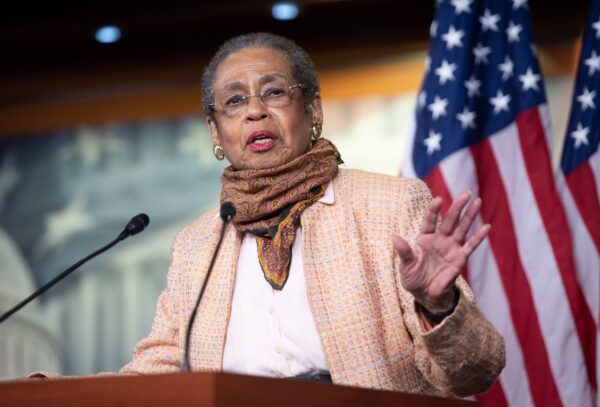 Organ Harvesting
Both Cruz and Norton pointed to China's continued state-sanctioned practice of harvesting organs from Falun Gong practitioners, with the Texas congressman saying the communist regime has "horrifically" carried out the practice "without remorse."
In 2019, the China Tribunal, an independent people's panel, found beyond a reasonable doubt that the CCP had killed imprisoned Falun Gong practitioners for the purpose of selling their organs. To this day, the regime is still murdering practitioners for their organs.
The supply of organs has turned China into a top destination for transplant tourism, because Chinese hospitals often offer short waiting times for matching organs for patients—much faster than in developed countries with established organ donation systems.
In June, Han Yu, a Falun Gong practitioner living in the United States, spoke at the International Religious Freedom Summit about how she suspected that her father was killed for his organs when he died in 2004 while being held in a detention center in Beijing. According to Yu, his body was found to have stitches from his throat area to his abdomen, and his abdomen was filled with "hard ice."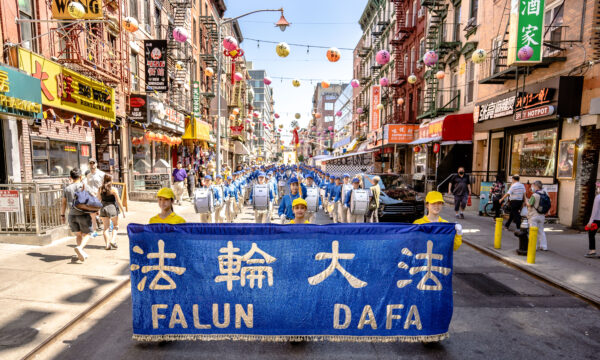 "Forced organ harvesting is one of the most terrible crimes that I think I've ever encountered," Lord Philip Hunt, a member of the UK Parliament and a former British health minister, told NTD.
At a rally in Taiwan on July 16 commemorating the 23rd anniversary of the persecution, Chen Jiau-hua, a local legislator and the head of Taiwan's New Power Party, called on China to "immediately stop the inhumane atrocities of forced organ harvesting."
Yoshifumi Shinzawa, head of the municipal assembly in Takatori, a town in Japan's Nara Prefecture, questioned in a statement how people can do nothing when they hear that Falun Gong practitioners' organs, such as their kidneys and livers, are being sold to CCP officials and foreigners.
"I hope the world, with the support of the United Nations, will pay more attention to this issue," Shinzawa said.
US and UN
Rep. Gus Bilirakis (R-Fla.) said China's records of human rights violations, including the "23-year campaign to violently purge all aspects of Falun Gong and its practitioners in China," is one of the reasons why he filed House Resolution 219 in March 2021.
"Too often, the United States' foreign policy has turned a blind eye to China's bad behavior," he said. "For that reason, I file the resolution urging the United Nations to take necessary and appropriate procedural actions to remove the People's Republic of China from the U.N. Security Council.
"This significant action is long overdue, given the PRC's horrible record on human rights and continued bad acts on the world stage."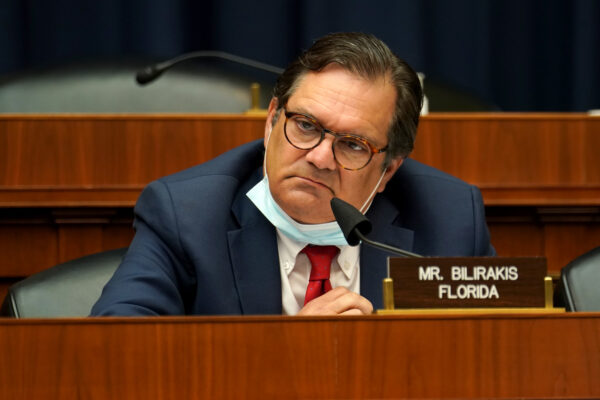 Bilirakis also is one of the cosponsors of the Falun Gong Protection Act (H.R. 6319), House legislation that was introduced by Rep. Scott Perry (R-Pa.) in December.
If enacted, the legislation would require the president to identify foreign individuals who are "knowingly responsible for or complicit in, or have directly or indirectly engaged in" forced organ harvesting in China and impose sanctions on them, according to the text of the proposal.
"We must continue to hold China accountable for its bad behavior and take a firm stance that further misconduct will no longer be tolerated," Bilirakis said. "America must remain a beacon of principle, courage, recognizing and promoting the basic human rights of all people.
"If we remain silent in the face of these transgressions, we neglect that moral imperative and do so at the peril of civil society."