North Korea's nuclear program has made some strides in recent months but the country has not yet demonstrated all the components of an intercontinental ballistic missile (ICBM), including a survivable re-entry vehicle, the vice chairman of the U.S. Joint Chiefs of Staff said on Tuesday, Jan. 30.
Air Force General Paul Selva's remarks confirm an assessment by Defense Secretary Jim Mattis in December that North Korea's ICBM did not pose an imminent threat to the United States.
"What he has not demonstrated yet are the fusing and targeting technologies and survivable re-entry vehicle," Selva said, referring to North Korean leader Kim Jong Un.
"It is possible he has them, so we have to place the bet that he might have them, but he hasn't demonstrated them," Selva, the second highest-ranking U.S. military official, added.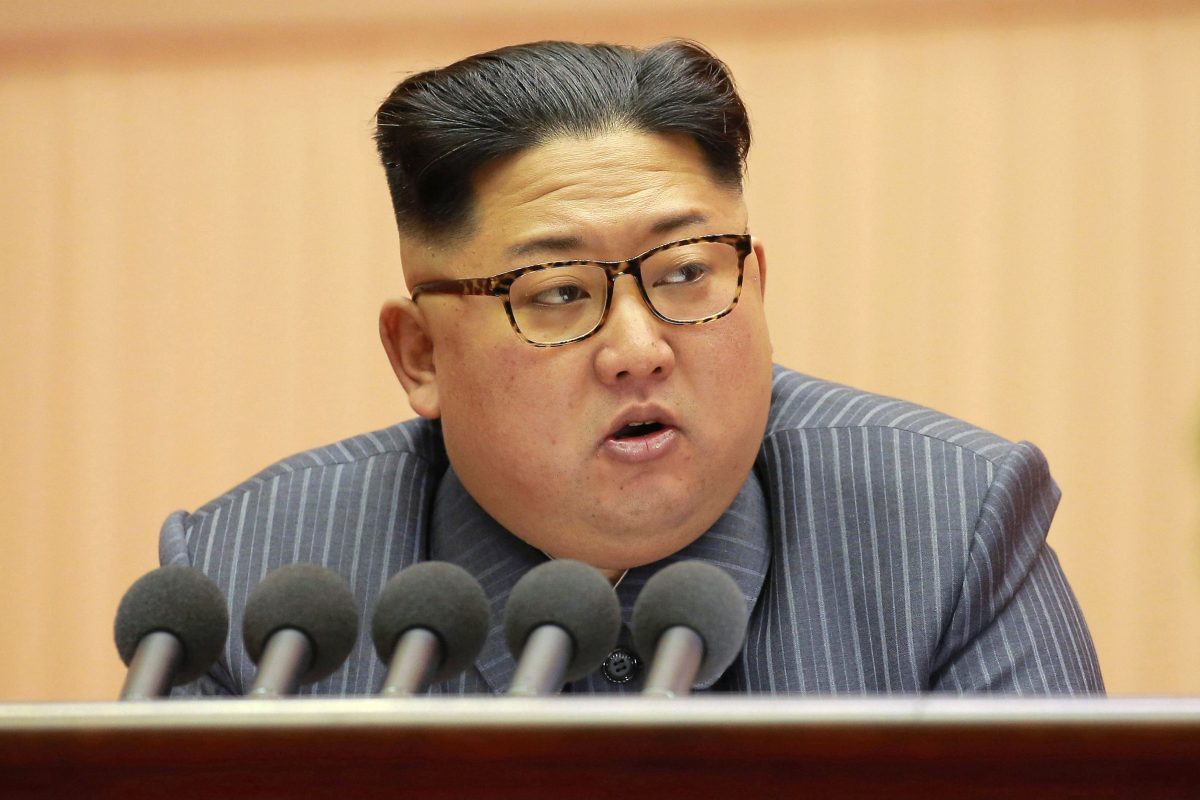 In November, North Korea said it had successfully tested a new type of ICBM that could reach all of the U.S. mainland and South Korea and U.S.-based experts said data from the test appeared to support that.
Selva said that if conflict were to break out, it was unlikely the United States would be able to get an early indication of North Korean launches.
"It is very unlikely that in a tactical situation, we would get any of the indications and warning that would precede a launch other than if we got lucky and saw the movement of the launch mechanism to the launch platform," Selva said.
CIA chief Mike Pompeo, however, said that the isolated, communist regime could have a nuclear weapon within "a handful of months," CBS reported.
He praised President Donald Trump's message to North Korea, saying that Kim Jong Un "understands the message" from the United States like never before.
"It is also our judgment that our partners who are also at risk from North Korea have now come to understand that it is Kim Jong Un that is presenting this risk," Pompeo said on Monday, according to CBS. "I think that America has done an excellent job–all of our senior leaders–of communicating to the world the seriousness with which this threat needs to be undertaken."
On Jan. 24, it was reported that the U.S. imposed more sanctions on Pyongyang over its nuclear and missile programs.
"Treasury continues to systematically target individuals and entities financing the Kim regime and its weapons programs, including officials complicit in North Korean sanctions evasion schemes," Treasury Secretary Steven Mnuchin said in a statement, as reported by CNBC.
Among the entities that have been punished are two China-based trading firms. The Treasury Department said they exported metals and materials used for North Korea's weapons programs. The sanctions also targeted people who serve as officials in the North Korean ruling party inside China, Russia, and Georgia.
Reuters contributed to this report.
Recommended Video:
How Doctors in China Turn into Murderers