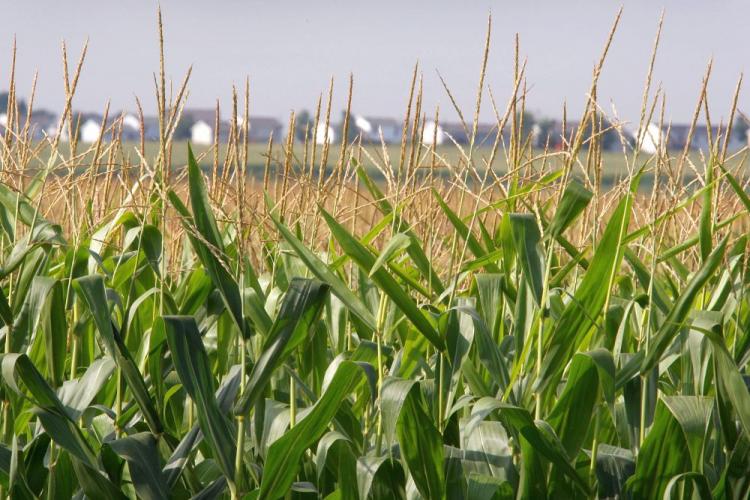 A Canadian organization that lobbies against genetically engineered foods is blasting the Canadian government for following what they describe as slack U.S. regulations.
The Canadian Biotechnology Action Network (CBAN), an umbrella organization of 18 groups concerned with genetic engineering, is calling on the Canadian government to withdraw approval for a strain of U.S.-made genetically engineered corn because it was approved without research into potential health threats.
The strain, SmartStax, is a joint effort by Monsanto and Dow AgroSciences and combines eight genetically-engineered (GE) traits previously approved for the Canadian market that give the strain better resistance to pests and herbicides.
CBAN alleges that Health Canada, (an agency similar to the Food and Drug Administration) has been negligent in not reviewing the product before the Canadian Food Inspection Agency (similar to the Food Safety and Inspection Service) went on to approve it for market.
CBAN wants SmartStax's approval withdrawn until Health Canada does "exhaustive and independent tests."
Lucy Sharratt, a spokesperson for the group, says Health Canada has abdicated its responsibility by following the lead of U.S. regulators that also gave SmartStax approval without any testing.
New genetically engineered products must go through an approval process from both Health Canada and the CFIA, but once a gene trait has been approved it can be used in breeding programs or combined with other approved modified products to create new "stacked" organisms—organisms with two or more engineered gene traits.
The U.S. has the same regulation.
Health Canada does require that companies introducing stacked products notify them if those new products could introduce a new health risk, a requirement the FDA does not have. Sharratt said that requirement is also too slack, however, because companies are not required to do such research.
"Combining eight traits together is significant because the opportunity for unintended affects is multiplied," said Sharratt.
Those unintended consequences can include new toxins or allergies. Recent studies in Austria and elsewhere have found GE corn, including strains combined for SmartStax, have lead to decreases in reproduction and birth weight in mice, and protein variations that presented new allergies.
Krista Thomas, a biotechnology regulator with the CFIA, disagreed that SmartStax presents new risks, however. She said existing regulations are stringent and adequate to protect public safety.
She noted that approximately 20 stacked products have been approved in Canada since 2003.
But Sharratt said current regulations fall woefully short and points to current Codex regulations as an example.
The Codex Alimentarius Commission was created by the United Nations Food and Agriculture Organization and the World Health Organization to develop international food safety standards.
Codex specifically points to unintended effects from stacked organisms.
"This GE crop should have gone through a new safety assessment, as recommended by Codex," said Dr. Michael Hansen, a senior scientist with the Consumers Union, the publisher of Consumer Reports.
"Codex standards and guidelines are used to settle trade disputes and the lack of a new safety assessment for this GE corn means that other countries could reject 'SmartStax' without running afoul of WTO rules."
Dr. Hansen said Canada tends to support Codex standards and the U.S. tends to ignore them. He also noted that although Canada relies on the companies to notify them if a new stacked product poses a health risk, that is superior to the U.S., where the government doesn't even acknowledge a new health risk could be presented.
Sharratt said Canada's divergence from the Codex reveals a major regulatory omission.
"Health Canada has not at all acknowledged this GE corn as a product that needs its approval," she said.
Refuge Reduced
While several stacked products have already been introduced, the CFIA says this corn is the first product to have its "area of refuge" reduced. Area of refuge is a percentage of the crop that is not genetically modified and offers pests a place to feed so they have less pressure to develop new resistance to the GE modifications.
Currently all marketed modifications either raise a plant's resistance to chemicals used to fight off pests or directly make the plant more resistant to pests.
Normally the area of refuge is 20 percent of the crop, but for the new SmartStax corn it has been reduced to five percent in both the U.S. and Canada.
Thomas, the biotechnology regulator with the CFIA, said strong science exists to support the assumption that because the new crop has several forms of resistance to which pests would need to adapt, it is unlikely they would do so and thus a smaller refuge is required.
However, requests for the sources of that science could not be provided by press time and Dr. Hansen, an expert on genetically modified organisms, is not aware of any such studies.
Calls to both Monsanto and Dow AgroSciences were not answered.