In the wake of the CCP virus crisis, the slowdown in fracking across U.S. oilfields has resulted in massive increases in the number of drilled but uncompleted (DUC) wells over the past three months, according to Norwegian oil market analysts Rystad Energy.
The total of 750 wells drilled but awaiting fracking looks set to increase again slightly in June, and is the equivalent of some two years of fracking operations at current levels of activity.
US fracking slowdown set to add at least two years of backlog work as DUC wells pile up.

Read the full article here > https://t.co/gCygrhwu2F#RystadEnergy #energy #energymarkets #shale #fracking pic.twitter.com/KxUCjokasn

— Rystad Energy (@RystadEnergy) June 16, 2020
However, Reuters reported Wednesday that several larger producers are "starting to turn everything back on," according to Oklahoma oil marketer, Joshua Wade.
Oil Industry Unemployment Worries
Rystad Energy said in a report last week that over 100,000 jobs had already been lost in the U.S. oil and gas industry due to the CCP virus crisis, and that wages could drop by up to 10 percent through 2021.
The most severely affected sector is currently that of support activities for oil and gas production, where more than 44,000 of the 233,550 jobs in the sector had been lost—over 19 percent of employees. Almost 17 percent of drilling jobs had been lost, while 6 and 7 percent of jobs had been lost in oil & gas extraction and construction, respectively. Texas has lost more than 45,000 jobs in upstream sectors since February.
Rystad Energy's Friday Snapshot: More than 100,000 oil and gas jobs already lost in the US, wages seen falling at least 8-10% in 2021.

Read the full article here > https://t.co/GjOtGzeD9V#RystadEnergy #energy #energymarkets #oilandgas #jobs #unitedstates pic.twitter.com/eK6g87Bz8d

— Rystad Energy (@RystadEnergy) June 12, 2020
Rystad Energy's Vice President of Energy Service Research, Matthew Fitzsimmons, said that producers had been frantically cutting jobs in response to weakened oil and gas demand.
"Overall, the impact of the job cuts would be greater for the oilfield services (OFS) sector than for exploration and production companies," Fitzsimmons said. "While other industries have started to see labor demand embark on a road to recovery, oil and gas workers will have to wait longer for demand to increase."
Uncompleted Wells Ready to Restart Production
Rystad's Head of Shale Research, Artem Abramov, said it was typical for DUC wells to build up over the winter, with the backlog being drawn down over the following spring and summer months.
"Contrary to the norm," said Abramov, "in the last three months this metric jumped to 15 to 25 months of frac activity." Abramov said that the second half of 2020 might witness something of a rebound in fracking, but without much extra drilling.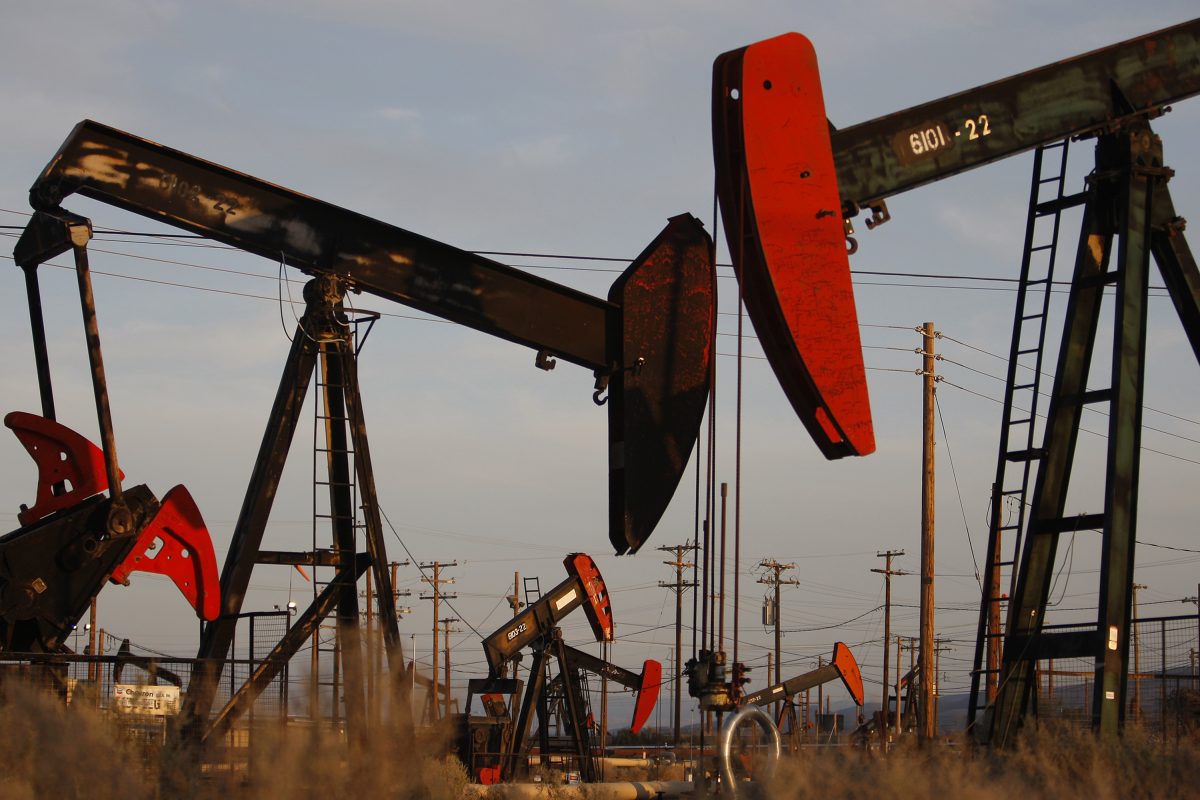 EOG Resources Inc. COO Lloyd Helms said that his company was in a position to restart production quickly. "We were able to shut in thousands of wells with really minimal time and effort. And we can bring those back on with really minimal time and effort, too," Helms said at an industry conference on Tuesday.
Some Shale Plays Already Back in Business
According to Wood Mackenzie energy consultants, many producers in west Texas' Permian basin shut their wells voluntarily from March through May, removing almost 1 million barrels per day (bpd) from the market. The energy research specialists see positive signs in the region, however.
"We are now expecting production to begin rebounding in the basin," said Wood Mackenzie in a June 11 report. "We've already seen some recovery just south of the world's most productive basin," the company said, with most of the production fall-off in the south Texan Eagle Ford back online. "As of June 5, most of that production has recovered," the company said.
Rystad Energy said that oil and gas companies are well positioned for a comeback. "Many recent wells are left uncompleted and will probably be carried all the way into 2021, so the industry is well positioned to boost or protect production while staying within relatively low capital expenditure levels."
Primary Vision, a tracker of fracking activity, estimates that as much as 500,000 bpd of production will be brought back to the market by the end of June, while Rystad Energy claims that 400,000 bpd could come online before the end of August.
$30—40 Per Barrel Oil Prices Driving Recovery
The CEO of Devon Energy Corp, David Hager, told a J.P. Morgan energy conference on Tuesday that, "With prices where they are now, if they stay above $30, I wouldn't expect any significant curtailments from us in Q3 or beyond."
Shale producer Devon curtailed around 10,000 bpd of oil during the recent economic downturn. However, around 8,000 bpd of that curtailment came from throttling back well production or slightly delaying it.
"We're in the process of bringing all of that back on," Hager said.
Reuters contributed to this report.