Two U.S. supersonic heavy bombers flew over the South China Sea and "sharpened their combat skills" in a joint operation with Japan Air Self-Defense Force, the U.S. Air Force said on Thursday, July 6.
The flight of the B-1B Lancers comes as U.S. President Donald Trump and Chinese leader Xi Jinping prepare for a meeting on the sidelines of a G-20 summit in Germany and tensions rise over North Korea's ballistic missile and nuclear program.
The operation allowed the allies to practice joint operations at night and demonstrated the Air Force's ability to "conduct seamless operations with all of our allies,"  the Pacific Air Force Headquarters said in a statement.
"U.S. joint military forces in the Indo-Asia-Pacific are always ready to defend the American homeland. These flights with Japan demonstrate the solidarity between Japan and the U.S. to defend against provocative and destabilizing actions in the Pacific theater."
The operation comes two months after North Korea launched a ballistic missile toward Japan.
A source familiar with Japan's national security later told a reporter with The NiKkei Asian Review that that missile was capable of reaching Japan with a nuclear warhead.
The Air Force said its mission demonstrates that the U.S. will keep exercising the rights of freedom of navigation "anywhere international law allows" and that those rights extended to military operations around the world.
The Chinese regime has been accused of flouting such laws and destabilizing the South China Sea by asserting a territorial claim that extends well beyond the limits granted by international law, which grants territorial waters up to 12 nautical miles from shore and an exclusive economic zone  up to 200 nautical miles.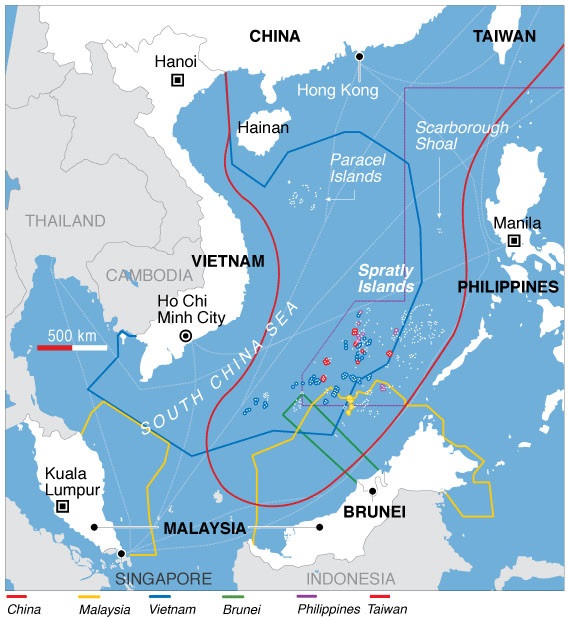 Chinese Foreign Ministry spokesman Geng Shuang told Reuters there was no problem with freedom of navigation or overflight for the East and South China seas "but China resolutely opposes individual countries using the banner of freedom of navigation and overflight to flaunt military force and harm China's sovereignty and security," he said.
China's Defense Ministry said China monitored relevant countries's military activities next to China.
"The Chinese military will resolutely safeguard national sovereignty and security as well as regional peace and stability," it added.
The Air Force said the Lancers took off from Guam, flew a mission over the East China Sea with their Japanese counterparts, finished the joint exercise and then flew over the South China Sea before returning to Andersen Air Base in Guam.
The operation allowed the allies to improve tactical skills and build "bilateral confidence and strong working relationships," said the Air Force.