A pair of U.S. jet fighters met four Russian warplanes in the air over the Bering Strait on Sept. 11—the second such incident this month.
According to Military Times, two Air Force F-22 Raptor stealth fighter jets identified and intercepted two Russian TU-95 Bear long-range bombers and two Su-35 Flanker fighters at 6 p.m. Alaska time. The four Russian planes were about 200 miles west of Alaska and still in international air space.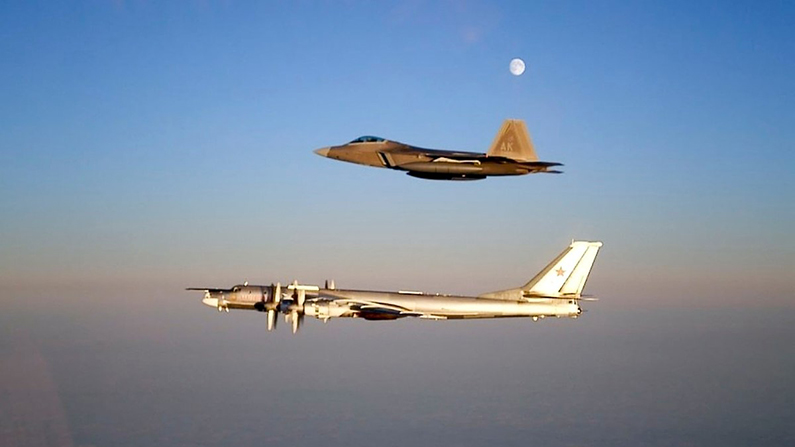 The Russian planes had entered what is called the "North American Air Defense Identification Zone," which extends about 200 miles off Alaska's western coast, CNN reports.
An air defense identification zone, or ADIZ, is airspace where identification, location, and control of aircraft is managed by both civilian and military authorities, in the interest of national security, according to Air Force Times.    
— NORAD & USNORTHCOM (@Norad_Northcom) September 12, 2018
The Russian Tupolev Tu-95 Bear bomber is a four-engine, propeller-driven aircraft that the Soviet Union first deployed in 1956. The original design was based on an American B-29 Superfortress bomber that was introduced during World War II.
The plane was built during the Cold War with the expressed intent of being able to drop nuclear weapons on the United States. The plane carries enough fuel to fly about 9,400 miles, and has a top speed of about 575 mph. It is the only propeller-powered strategic bomber still being used today.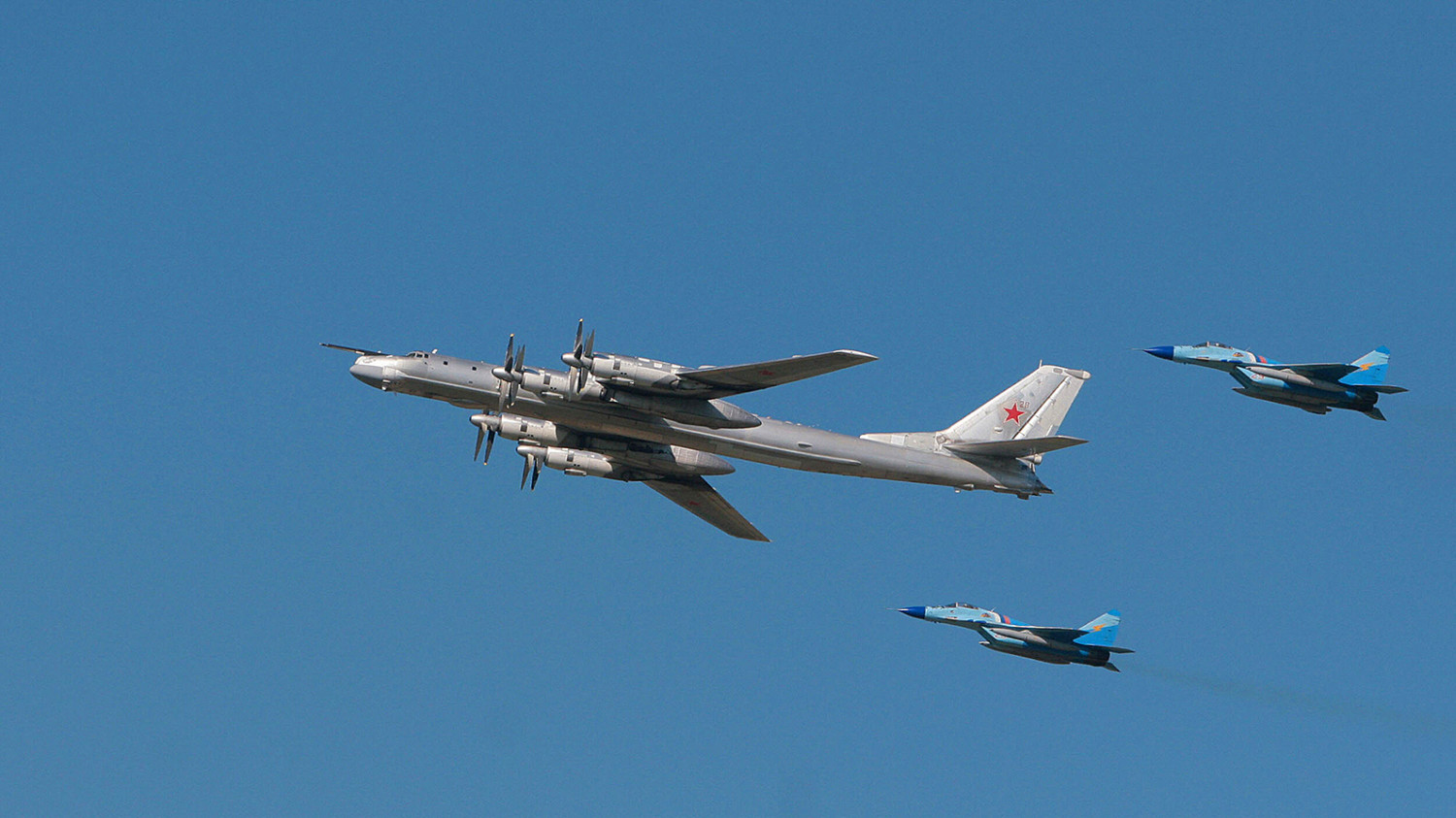 The escort jets, Sukhoi Su-35s, are modern fighter aircraft, capable of cruising at supersonic speeds and delivering modern munitions.
On Sept. 11, Russia launched the biggest military exercise the nation has undertaken in decades, according to RT.com. The massive maneuvers, called Vostok-2018, involve some 300,000 Russian ground troops and tens of thousands of ships, planes, and ground vehicles.
Some communist Chinese military units are also taking part.
RT reported that over 1,000 planes, drones, and helicopters would be involved, plus about 36,000 armored vehicles, and 80 combat and support ships.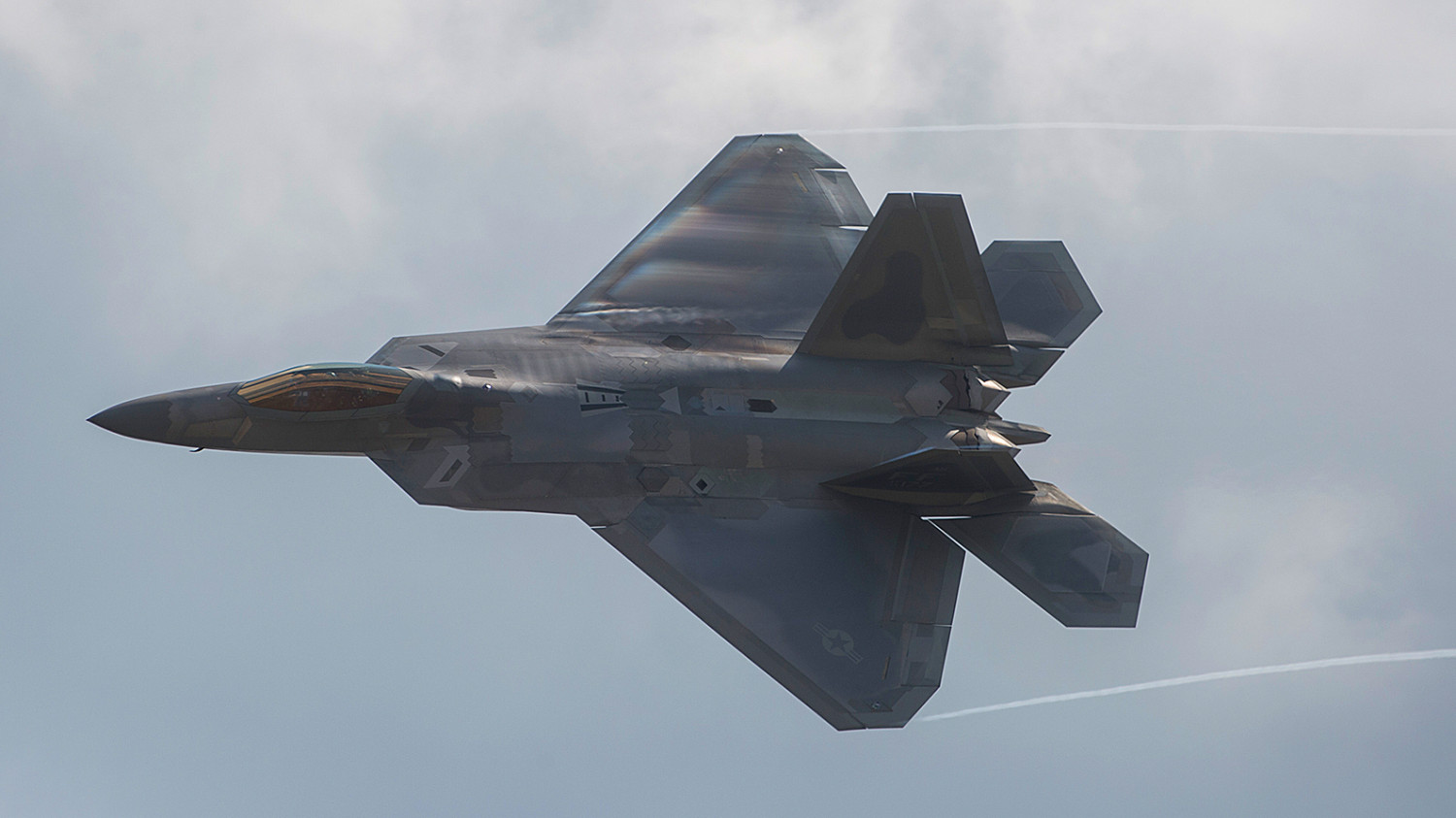 Repeated Encounters
On Sept. 1, a pair of Tu-95 bombers were identified and intercepted by F-22 fighters after they crossed into the Alaskan Air Defense Identification Zone south of the Aleutian Islands, Fox News reported.
On May 14, another pair of Tu-95s were intercepted and escorted out of the Air identification Zone by two F-22s, the Air Force Times reported.
Fox News reported that this pair of Russian bombers came with 55 miles of the Alaskan coast before they were intercepted.
A North American Aerospace Defense Command (NORAD) official told the Air Force Times that a 55-mile approach was not an issue. "In fact, you could go 13 miles off the coast and you'd be absolutely fine. It's when you cross 12 miles [from the coast] that things could get interesting," the official said.
From NTD.tv