The chief U.S. envoy to the Taliban is stepping down from his role, Secretary of State Antony Blinken announced on Monday.
U.S. ambassador Zalmay Khalilzad tendered his resignation on Monday in a letter sent to Blinken. He will be replaced by Thomas West, who previously served as the deputy special representative.
"As Special Representative for Afghan Reconciliation Zalmay Khalilzad steps down from his role, I extend my gratitude for his decades of service to the American people," Blinken said in a statement.
" Special Representative West, who served on then-Vice President Biden's national security team and on the National Security Council staff, will lead diplomatic efforts, advise the Secretary and Assistant Secretary for the Bureau of South and Central Asian Affairs, and coordinate closely with the U.S. Embassy Kabul presence in Doha on America's interests in Afghanistan," Blinken said.
The secretary did not state a reason for Khalilzad's decision to leave his post.
Khalilzad's departure comes less than two months since the United States withdrew its troops from the country in mid-August, and the Taliban terrorist group subsequently took over.
The U.S. withdrawal was marred by the Aug. 26 bombings at Kabul airport that killed 13 U.S. service members.
The soldiers were leading an evacuation mission and screening people at the Abbey Gate of the airport, as thousands of Americans, Afghans, and other foreign nationals attempted to flee Afghanistan. ISIS-K later claimed responsibility for the attack, which also claimed the lives of more than 160 Afghans.
In his resignation letter dated Oct. 18 and obtained by multiple media outlets, Khalilzad said his decision to step down comes "at a juncture when we are entering a new phase in our Afghanistan policy."
He noted that he had returned to government "after the decision had been made to substantially reduce or end the military and economic burden of the Afghan engagement on the U.S.," which he said was supposed to "free those resources for vital priorities, including domestic needs and the challenge of dealing with issues related to China."
However, he noted that despite his and his team's efforts to negotiate with the Taliban and the Afghan government on a four-part framework and a "road to peace" and prevent the country from once again becoming a haven for terrorists, things "did not go forward as envisaged."
Khalilzad explained that "the reasons for this are too complex and I will share my thoughts in the coming days and weeks, after leaving government service."
The Epoch Times has reached out to Khalilzad for comment.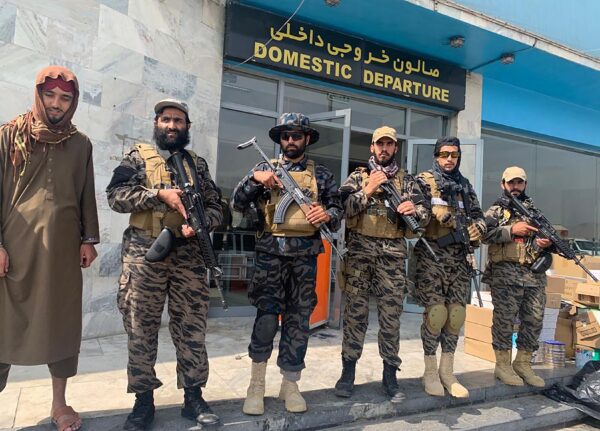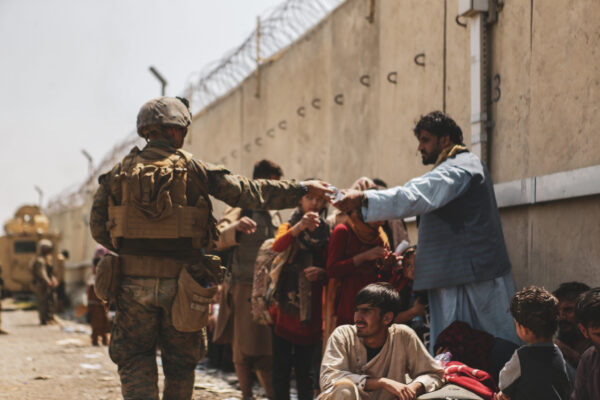 Khalilzad served under both Presidents Donald Trump and Joe Biden as the special representative for Afghanistan reconciliation. Prior to that, he served as U.S. permanent representative to the United Nations from 2007–2009, ambassador to Iraq from 2005–2007, and ambassador to Afghanistan from 2003–2005.
Khalilzad's resignation comes after Politico reported that the State Department's acting Inspector General Diana Shaw is launching a review of the end of the Biden administration's diplomatic operations in Afghanistan, citing State Department and congressional officials as well as documents obtained by Politico.
The Epoch Times has not been able to verify an alleged letter written by Shaw, quoted by Politico, or the inspector general's intended reviews and has contacted the State Department for comment.
State inspector general spokesperson Ryan Holden confirmed to Politico that Shaw had notified committees of the planned "projects," which will be "conducted in coordination with other members of the IG community."
The U.S. withdrawal from Afghanistan has been criticized by both Democrats and Republicans, as well as military personnel, including Marine Lt. Col. Stuart Scheller for being poorly planned and executed.
Scheller was issued a letter of reprimand and ordered to forfeit $5,000 worth of pay over one month by U.S. Marine Corps Judge Glen Hines last week after criticizing senior military officials over the withdrawal.
President Joe Biden has defended his decision to withdraw U.S. troops from the country, concluding two decades of U.S. involvement, noting that it had completed its original mission of removing the Al-Qaeda terrorist group and its leader, Osama bin Laden.