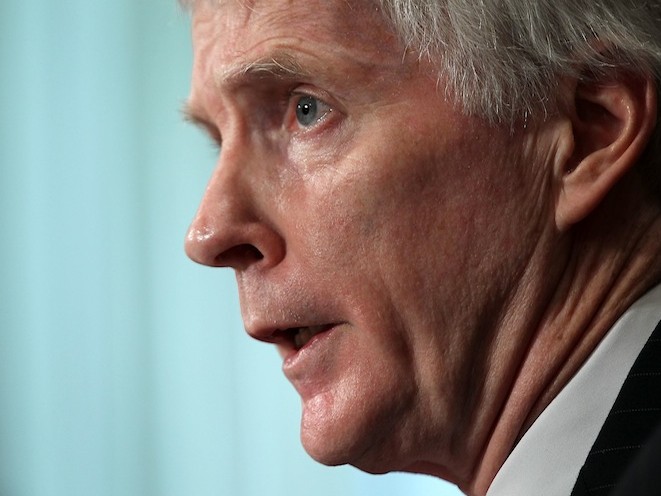 The U.S. envoy to Afghanistan, Ryan Crocker, will step down before his term is up.
"Crocker has confirmed with regret that he will be leaving Kabul this summer," the U.S. Embassy in Kabul said via its Twitter feed.
The Obama administration is looking into appointing Deputy Ambassador James Cunningham to replace Crocker when he resigns, which could be as early as by the end of the month, reported Reuters, which broke the story.
There was no reason given why Crocker, who came out of retirement to become the U.S. envoy, is stepping down. He took the position more than 10 months ago.
Crocker has previously served as the U.S. ambassador to Lebanon, Kuwait, Pakistan, and Syria. He was more widely known as the U.S. ambassador to Iraq from 2007 to 2009.
 Crocker was one of the key people at the NATO summit in Chicago, where the 28-member alliance and the U.S. came up with a plan to handing over control to the Afghan government by 2014.