An American doctor will examine Charlie Gard, the British 11-month-old boy diagnosed with a rare illness that currently has no cure, in London, it has been reported.
Michio Hirano, a professor of neurology at the Columbia University Medical Center who specializes in treating rare genetic conditions, arrived at Great Ormond Street Hospital in London, the BBC reported on Monday. The hospital gave Hirano an honorary contract giving to examine the child.

"Each physician will have an honorary contract in place which allows them to examine the patient," a hospital spokesperson told the Daily Mail of Hirano's visit.
'"For the purpose of this visit, this gives them the same status as our own clinicians and allows them both to examine the patient and to have full access to our records and facilities."
"Clinical staff will be on hand to facilitate the visit," the spokesperson said. "They will have an opportunity to clinically examine Charlie."

Charlie's parents, Connie Yates and Chris Gard, have challenged a court on its decision that the boy should be taken off life support.
Judges heard that Charlie has a mitochondrial disease, which is a condition that causes progressive muscle weakness and brain damage. His parents recently lost an appeal to the European Court of Human Rights to take him to the United States to get trial therapy, USA Today reported.


Pope Francis and President Donald Trump have both offered to intervene to help the boy. 
Hirano, 55, said that his experimental treatment could give Charlie "an 11% to 56% chance of clinically meaningful improvement," The Mirror reported.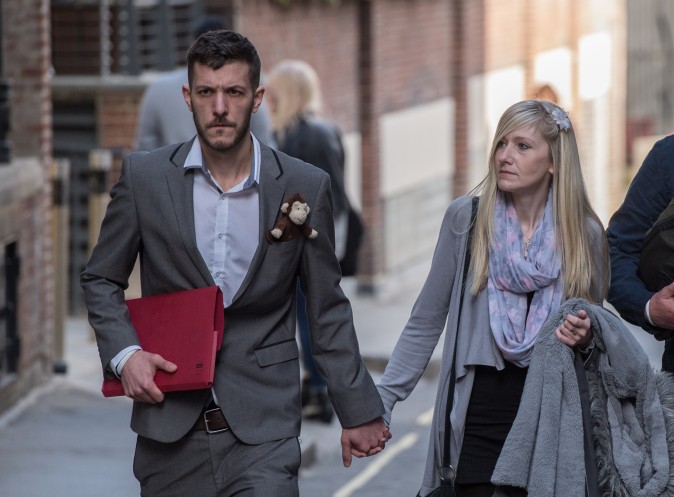 Yates and Gard have raised $1.7 million for the child's treatment in the U.S.