TAIPEI, Taiwan—After widespread media reports of Beijing's meddling in Taiwan's recent elections, U.S. House of Representatives member Ted S. Yoho (R-FL) called attention to China's interference in a statement posted Nov. 27 on his official website.
"I'm concerned by the widespread allegations that Beijing attempted to interfere in Taiwan's local elections this weekend. The Chinese Communist Party's reprehensible campaign to marginalize Taiwan is no secret. Taiwan's vibrant democracy and upstanding international conduct are qualities the Communist Party should aspire to, rather than undermine," he wrote.
Taiwanese media have documented a wide range of tactics deployed by Beijing in attempts to influence the election, with the ultimate goal of having candidates with a pro-Beijing platform win.
They include spreading fake news on Taiwanese social media, funding pro-Beijing candidates' campaigns, and deploying an army of Chinese netizens to make online comments favorable to Beijing.
Congressman Yoho also commented on the Taiwan Travel Act, a U.S. law signed by the President Donald Trump in March 2018, which calls for more high-level diplomatic exchanges between the two nations.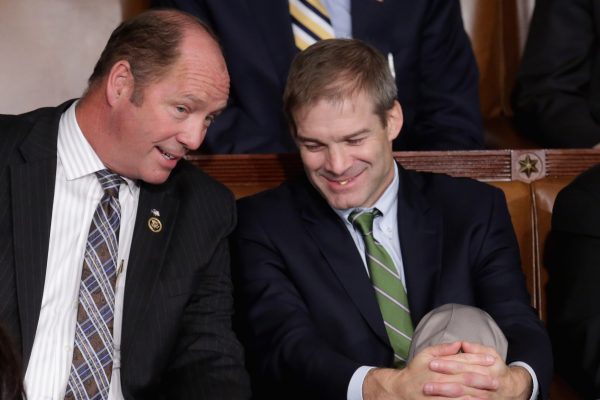 "The U.S.-Taiwan partnership remains unwavering. I continue to encourage the Administration to demonstrate this commitment by fully implementing the Taiwan Travel Act, beginning with a cabinet-level visit to Taiwan as soon as possible," he wrote.
Congressman Yoho is also chairman of the Foreign Affairs Subcommittee on Asia and the Pacific region.
While the travel act may be symbolic in nature, said Russell Hsiao, executive director of the Washington, D.C.-based think tank Global Taiwan Institute, after the act was signed into law, it conveyed a "powerful statement of support to the people of Taiwan and its democratically elected leaders."
Andrew H.C. Lee, spokesman for Taiwan's Foreign Ministry, expressed gratitude for Yoho's remarks in an interview with Taiwan's Central News Agency. He added that Beijing has been nonstop in trying to influence Taiwan's elections with fake information.
Lee said that over the past year, several senior American officials have visited Taiwan, and Taiwan's government will continue to work with the United States on the basis of mutual trust and mutual benefit.
After the Kuomintang (KMT), also known as the Nationalist Party, fled to Taiwan upon defeat by the Chinese Communist Party in China's civil war, the Party ruled over the island for decades.
Taiwan has since transitioned into a democracy, with the first direct presidential election held in 1996. While Taiwan is a de facto country with its own constitution, currency, and military, Beijing considers the island a renegade province that must be reunited with the mainland, with military force if necessary.
Beijing's agenda is to have more pro-Beijing candidates win elections in Taiwan—so that they can in turn influence the general public into embracing the idea of Taiwan's unification with China. Strong public support for unification, Beijing believes, could be the basis of its "legitimate" takeover of Taiwan, may it be by non-violent or military means.
Freddy Lim, a member of the Legislative Yuan, Taiwan's parliament, said the island's diplomatic relations with the United States is an important step to safeguard Taiwan's presence in the international community, according to a Nov. 29 article by Taiwan's daily newspaper Liberty Times.
Recently, Beijing has increasingly deployed "dollar diplomacy" tactics in a bid to pressure Taiwan's diplomatic allies to sever their ties with the island—in exchange for China's aid and investment. In the past two years, São Tomé and Príncipe, Panama, the Dominican Republic, Burkina Faso, and El Salvador have all cut diplomatic ties with Taiwan to instead recognize formal relations with China.
Cornering Taiwan in the global community is another tactic by Beijing to drive its ultimate goal of bringing Taiwan under its rule. By isolating Taiwan, the Chinese Communist Party hopes to make the island dependent on it economically and politically.
U.S. Secretary of State Mike Pompeo, writing on his Twitter account on Nov. 24, congratulated Taiwan on "another successful round of free and fair elections."
"Your hard-earned constitutional democracy is an example for the entire Indo-Pacific," Pompeo added.