A bipartisan group of lawmakers on Feb. 16 sent a letter to Amazon CEO Andy Jassy, asking the U.S. e-commerce giant to support a Chinese whistleblower who was jailed and tortured after he exposed poor working conditions at one of the company's suppliers in China.
Tang Mingfang, 43, was formerly an engineer at electronics manufacturer Foxconn's factory in Hengyang, a city in central China's Hunan Province. He worked on mass production and quality control for several of Amazon's products, including Kindle and Echo smart speakers.
In 2019, Tang leaked internal documents and photos to New York-based labor rights group China Labor Watch (CLW), showing that Foxconn was illegally using student workers, classified as "interns," to work overtime and on night shifts.
A subsequent CLW investigation found that the students were from local vocational schools or colleges, and they were "often physically and verbally" attacked by their teachers if they refused to work overtime hours.
The investigation also found that Foxconn provided subsidies to these teachers and provided 3 yuan (about $0.42) to the schools "for every hour an intern worked."
What the labor rights group found was subsequently confirmed by Amazon in its own investigation, CLW said, and the retailer again asked Foxconn to dismiss the factory's supervisor and human resources manager.
Less than 10 days after CLW published its investigation and The Guardian released a report on the story, Tang was arrested on Aug. 16, 2019, and was released two days after being interrogated at a local police station.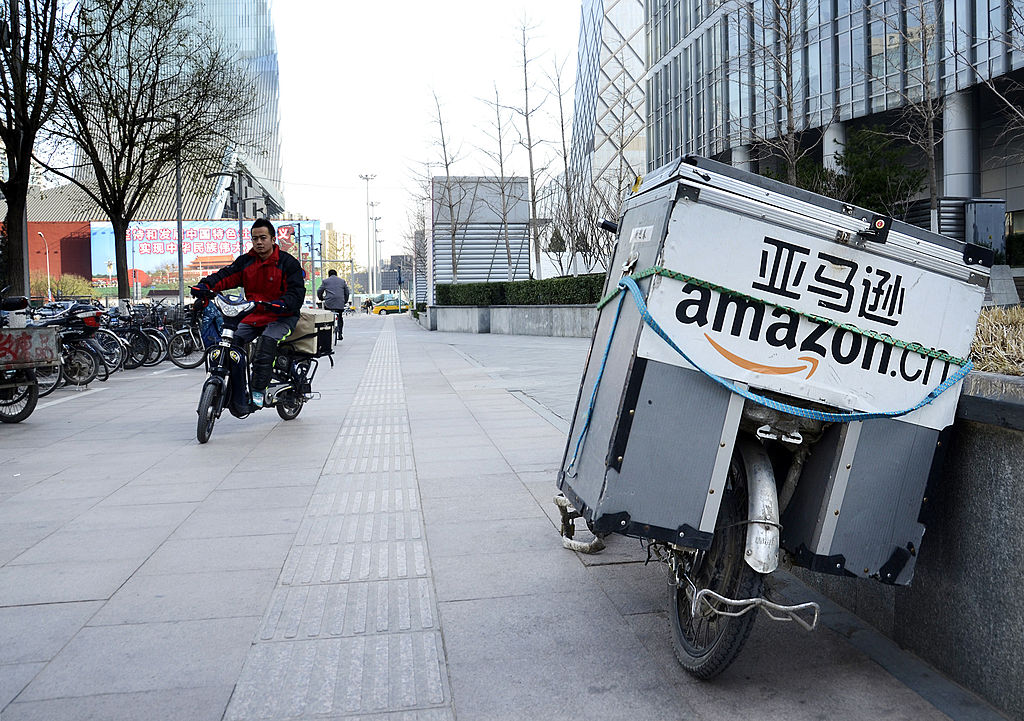 He was arrested again on Sept. 11, 2019, and then held in custody until July 2020, when he was given a two-year sentence by a local court after being found guilty of "infringing on business secrets" and fined 10,000 yuan (about $1,500), according to CLW. He was released from prison on Sept. 10 last year.
Last month, Tang detailed how the police forced him to make false confessions while in custody, in an open letter to Amazon founder Jeff Bezos.
"The police officer battered me multiple times during the interrogation, he repeatedly slapped and hit me in my face and in the back of my head," Tang wrote. "Eventually, they got angry and handcuffed both hands to the bottom of the iron frame. I was unable to stand or sit down, and I spent the entire night in a semi-crouching position.
"By the next morning, I could no longer endure it. My entire body shivered and shook when I reluctantly signed the documents provided by the police, next to an officer whom I feared would beat me again if I didn't cooperate."
He asked Bezos: "Can you ask Hengyang Foxconn to face up to its own problems and to compensate and apologize to me?
"I hope that you will ask Foxconn in Hengyang to communicate with the local court and assist me in my complaint about the case so that the court can finally revoke my guilty verdict!"
The Feb. 16 letter to Jassy was sent by the Congressional-Executive Commission on China (CECC) and signed by its chair, co-chair, and two ranking members—Sen. Jeff Merkley (D-Ore.), Rep. Jim McGovern (D-Mass.), Sen. Marco Rubio (R-Fla.), and Rep. Chris Smith (R-N.J.), respectively.
The lawmakers said they also wrote to Jassy in July last year, asking Amazon to advocate for Tang's release, but didn't receive a reply.
"Individuals like Tang are essential for uncovering unlawful labor practices and labor abuse in factories in order to protect workers, U.S. companies, and American consumers," the letter reads. "The PRC [People's Republic of China] does not adequately enforce its own labor laws, and workers are prevented from forming independent trade unions."
The Belgium-based International Trade Union Confederation, in its 2020 Global Rights Index report (pdf), placed China in its second-worst category in terms of violations of workers' rights. Other countries in the same category include Zimbabwe, Cambodia, Laos, Iran, and Iraq.
The report pointed out that dozens of labor activists in China were arrested on "spurious grounds" in 2019 and at least five of them remained under arrest while awaiting trial as of February 2020.
Somalia, Syria, Yemen, Sudan, and Libya were among nine nations that were placed in the worst category.
"We ask you again to publicly advocate for Tang's complete exoneration and to ensure others exposing forced labor in the PRC are protected," the lawmakers wrote.
"Doing so would provide a concrete example of Amazon's commitment to ending labor abuses and forced labor in its supply chain and will protect both workers and whistleblowers at factories and facilities supplying Amazon products worldwide."
Amazon declined to comment when asked whether it would help Tang clear his name, as suggested by the lawmakers. However, the retailer said it is committed to upholding its supply chain standards.
"We do not tolerate violations of our Supply Chain Standards. We regularly assess suppliers, using independent auditors as appropriate, to monitor continued compliance and improvement—if we find violations, we take appropriate steps, including requesting immediate corrective action," an Amazon spokesperson told The Epoch Times via email.
This story has been updated with remarks from Amazon.