The world's two largest emitters of carbon dioxide on Nov. 10 pledged to work together in tackling climate change as global leaders wrap up the two-week COP26 climate summit in Glasgow.
The framework, unveiled by U.S. climate envoy John Kerry and his Chinese counterpart Xie Zhenhua two days before the conference comes to a close, was billed by both sides as a way to help the summit achieve success.
"In the area of climate change there is more agreement between China and the US than divergence, making it an area with huge potential for our cooperation," Xie said through an interpreter at the conference briefing room.
He said that the joint agreement "shows again that cooperation is the only choice for both China and the United States."
The plan identified five areas for cooperation but is thin on concrete targets, emphasizing that the countries have "differentiated responsibilities" according to their "different national circumstances," a concept Xie stressed during the press briefing.
Xie did not commit the country to the Global Methane Pledge, which 104 countries signed onto during the conference promising to cut their methane emissions by 30 percent during the five-year period between 2025 and 2030.
Early into the summit, Xie also defended China's reliance on coal—which supplies around 60 percent of the country's electricity supply—saying Beijing is "at a special development stage" and already "making our biggest possible effort to address climate change."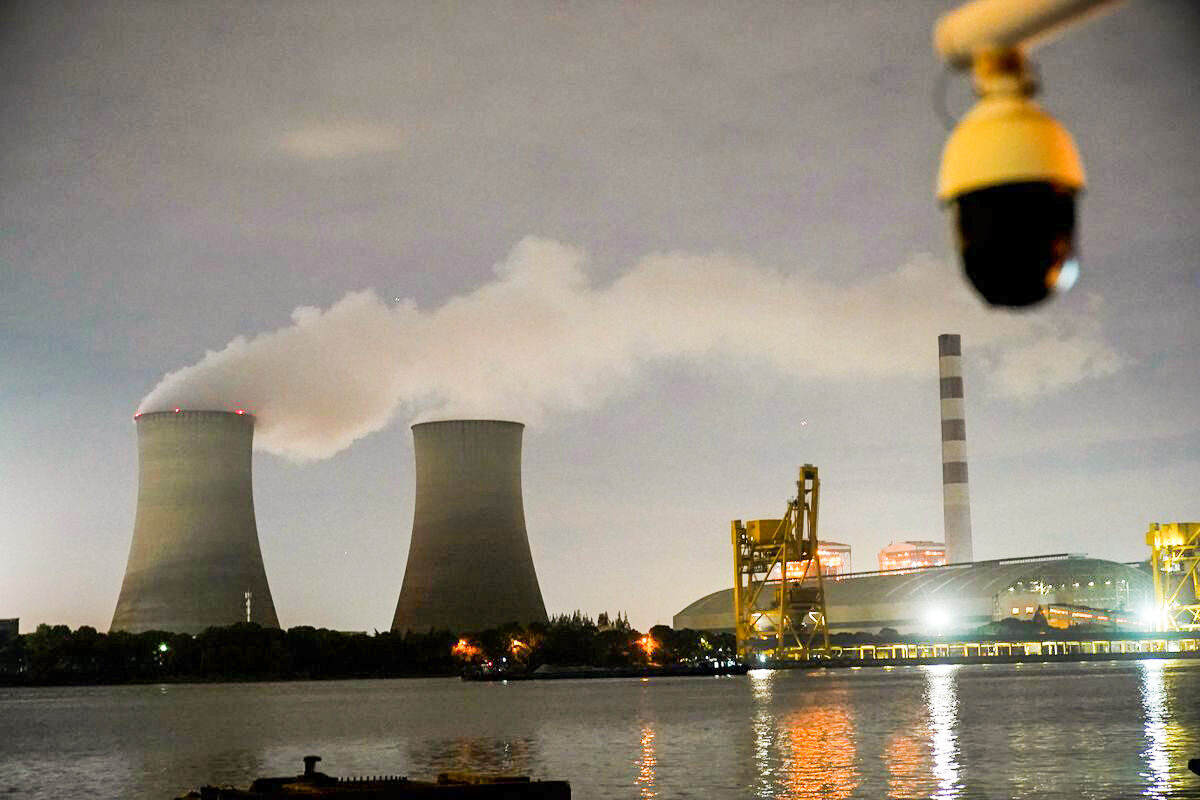 Beijing, in the joint declaration, promised to phase down coal consumption over the next decade and cooperate with America to boost clean energy. The two countries will also share technology innovation aimed at slowing climate change. A bilateral meeting on reducing methane, the second-largest source of greenhouse gases after carbon dioxide, will be convened in the first half of 2022, the announcement said.
Kerry said the declaration was a "roadmap for our present and future collaboration" on climate.
"You know the expression that the journey of a thousand miles begins with a single step. Well, every step matters right now, and we have a long journey ahead of us," he told reporters.
U.N. Secretary-General Antonio Guterres welcomed the agreement between China and the United States.
"Tackling the climate crisis requires international collaboration and solidarity, and this is an important step in the right direction," he wrote on Twitter.
China's leader Xi Jinping did not attend the COP26 summit, becoming the only world leader who delivered remarks via written statement, in which he demanded richer nations to lead the climate effort and accommodate less developed countries. He did not give new promises.
Chinese officials have repeatedly asked Washington to soften its China policies to facilitate climate cooperation. On Nov. 2, a Chinese foreign ministry spokesperson declared that "you can't ask China to cut coal production on the one hand, while at the same time imposing sanctions on Chinese photovoltaic enterprises," a reference to a June trade blacklist on several Chinese solar panel parts manufacturers that allegedly used forced labor from Uyghur minorities in China's Xinjiang region.
Kerry, who said previously that "life is always full of tough choices" in answering a reporter's question about Beijing's abuses in Xinjiang, said again on Wednesday that pressing Beijing on human rights is within his purview.
"We're honest about the differences. We certainly know what they are and we've articulated them," Kerry told reporters. "But that's not my lane here. My job is to be the climate guy and stay focused on trying to move the climate agenda forward."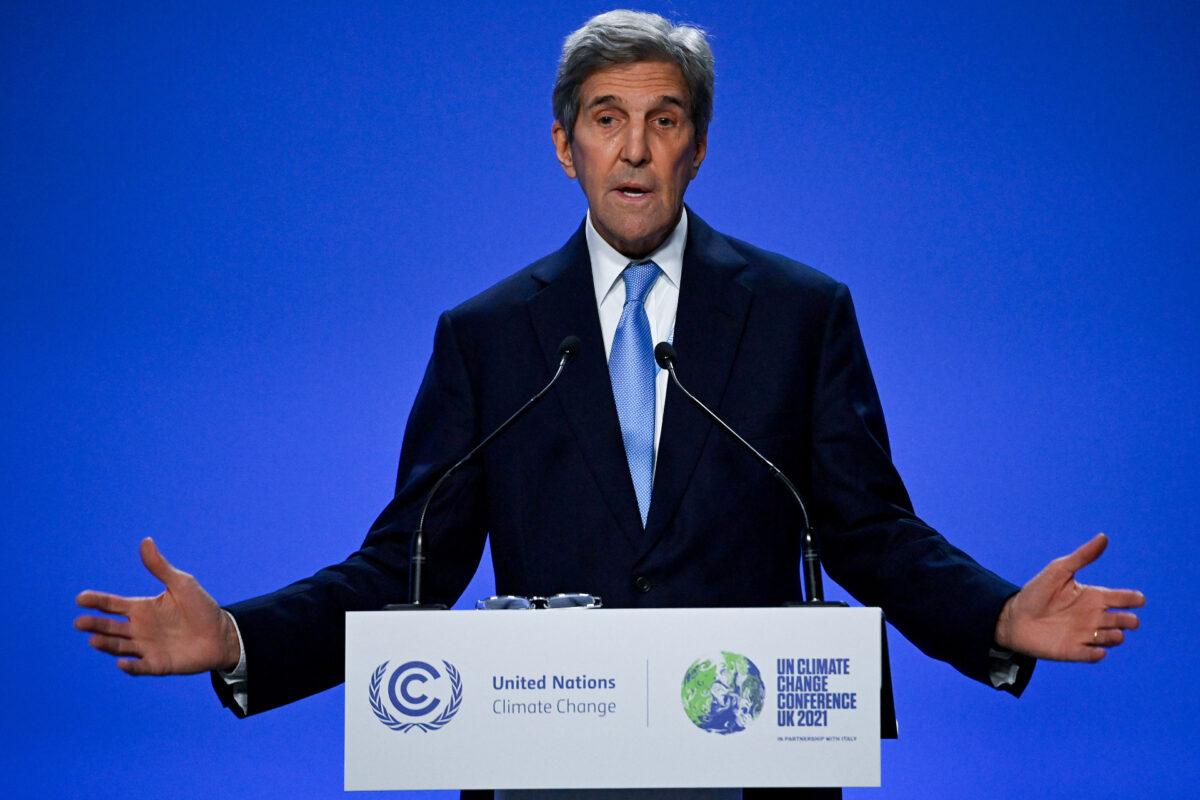 The regime has not been sincere about tackling climate change but is merely playing the issue to its advantage, some China experts have said.
Even as China expands wind and solar capacity, such efforts are driven by a need to satiate energy shortage, according to Katie Tubb, an economic policy analyst at the Heritage Foundation think tank.
"They are willing to get energy wherever they can get it," she told The Epoch Times.
China has made a long-term target to reach carbon neutrality by 2060, 10 years later than the deadline set by developed countries. In Tubb's point of view, it is a strategic decision for the regime to see the West pursue green technologies and potentially reap any fruit coming out of it.
"They're hedging their bets," she said.
Miles Yu, the principal China policy advisor to former Secretary of State Mike Pompeo, said getting China's cooperation on climate is a "very difficult" task.
"China, really deep inside, does not care nearly as much about the issues like climate change as the United States current government does," Yu told The Epoch Times late October.
Climate change is not "China's top strategic priority" but a potential lever for Beijing to extract concessions on issues such as human rights and trade from the United States, Yu said.
"They focus on this radical push for just economic power at any cost, even at the expense of global ecology."