BARCELONA, Spain—A global battle between the U.S. government and Huawei over allegations that the Chinese tech company is a cybersecurity risk is overshadowing the opening of the world's biggest mobile industry trade fair.
Huawei has an outsized presence at MWC Barcelona, a four-day industry showcase of mobile devices and innovations that opened Feb. 25 and is expected to draw 100,000 visitors. The focus at this year's meeting is new 5G networks due to roll out in coming years. But the dispute over Huawei, the world's biggest maker of networking gear, is casting a pall.
The United States is dispatching a big delegation to press its case with telecom executives and government officials that they shouldn't use Huawei as a supplier because of national security concerns. The Trump administration says the Chinese regime could use Huawei equipment to snoop on the world's internet traffic.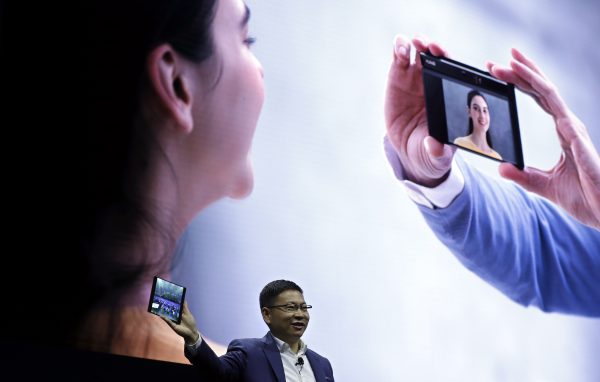 Huawei's counteroffensive includes making its case directly to government officials, companies and journalists. It has unveiled a new folding 5G phone and its executives will speak on keynote panels at the show, formerly known as Mobile World Congress, which is a key forum for lobbying and deal-making.
"The geopolitical tensions between the U.S.A. and China will undoubtedly be a hot topic at MWC, particularly in the context of Huawei," said Shaun Collins, CEO of research firm CCS Insight.
Behind closed doors, U.S. officials have been suggesting that Ericsson of Sweden and Finland's Nokia should be preferred suppliers.
Trump tweeted last week that he wanted the United States to catch up in the 5G race through competition, "not by blocking out currently more advanced technologies." He didn't mention China or Huawei.
U.S. allies in Europe are still making up their minds on allowing Huawei to participate in the 5G rollout.
Ericsson CEO Borje Ekholm said countries face "critical decisions" as they roll out 5G networks.
"As we talk to our customers, they are feeling the uncertainty and they are concerned," Ekholm told reporters at the MWC show.
While British intelligence officials have said they believe they're able to manage the risk of using Huawei's gear, the government has yet to make a final decision, pending a review expected in the next month or two. German officials have said there's no plan to explicitly bar any single manufacturer.
GSMA, an association that represents 750 mobile operators worldwide, is recommending a testing and certification regime for Europe to ensure confidence in network security while "maintaining competition" in equipment supply.
By Kelvin Chan. The Epoch Times edited this article.