The Biden administration's plan to address higher meat prices is "misguided," according to the U.S. Chamber of Commerce.
The White House announced on Jan. 3 its action plan to lower meat and poultry prices, which consists of diversifying and enhancing the meat-producing supply chain by expanding independent processing capacity. One component of the administration's initiative includes $1 billion for smaller producers that will be allocated from the American Rescue Plan, the coronavirus relief package.
President Joe Biden has proposed extending $375 million in grants to independent meat producers, $275 million in financing for processors, $100 million in training for workers in the industry, and $100 million for smaller processing plants' inspection costs.
The efforts, which build off his executive order in July to explore potential violations of the 1921 Packers and Stockyards Act, also include new rules for meatpackers to enhance the transparency of the broader meat market.
Biden and his team say a small number of conglomerates have contributed to soaring meat prices over the past year. Four companies control 85 percent of the beef market and 70 percent of the pork industry. The four biggest processing companies also own more than half of the poultry sector.
"When dominant middlemen control so much of the supply chain, they can increase their own profits at the expense of both farmers—who make less—and consumers—who pay more," the White House said in a fact sheet announcing its plan on Jan. 3. "Most farmers now have little or no choice of buyer for their product and little leverage to negotiate, causing their share of every dollar spent on food to decline."
In November, overall meat prices shot up 16 percent year-over-year, the Bureau of Labor Statistics (BLS) reported. Beef and veal surged 20.9 percent, pork 16.8 percent, ham 10.7 percent, and poultry 8.4 percent.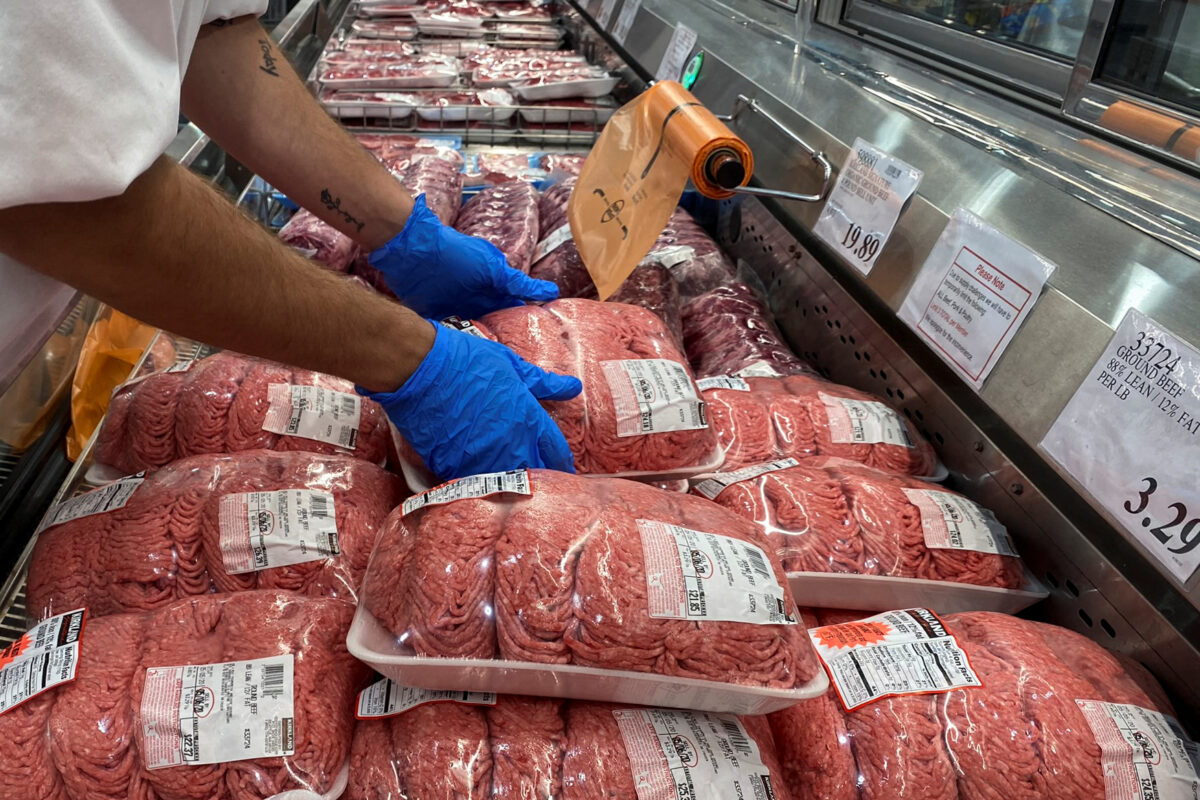 But the Chamber of Commerce pushed back, blaming higher meat prices on supply chain disruptions, strong global demand, and swelling input inflation, particularly energy and labor costs.
"One has to ask, if, as the administration asserts, consolidation in meat and other industries has been a problem for years and it is also driving the current surge in prices, then why didn't it drive prices higher before?" Neil Bradley, executive vice president and chief policy officer at the U.S. Chamber of Commerce, said in a statement.
"It is pretty clear that the administration is attempting to use higher prices to justify their preexisting agenda to overturn decades of bipartisan consensus around antitrust and competition policy in favor of a 'government-knows-best' regulatory approach. That isn't economics, it is politics and sadly, such government intervention would likely further constrain supply and push prices even higher."
A growing number of food processors has echoed this sentiment.
The Challenges of Meat Production
Tyson Foods, the world's second-largest processor and marketer of beef and chicken, spent more than $500 million in wage increases and bonuses for front-line workers.
Many of these businesses are struggling to find workers to clear the backlogs at these meat processing plants. Firms are catching up by operating evenings and weekends, but the challenge is to try to find workers to fill these shifts.
Despite several companies generating exceptional profit levels in an inflationary environment, it hasn't been great for every business functioning in the industry.
General Mills revealed in its latest report that net sales were up 6.5 percent in the second fiscal quarter, but net earnings tumbled 13 percent.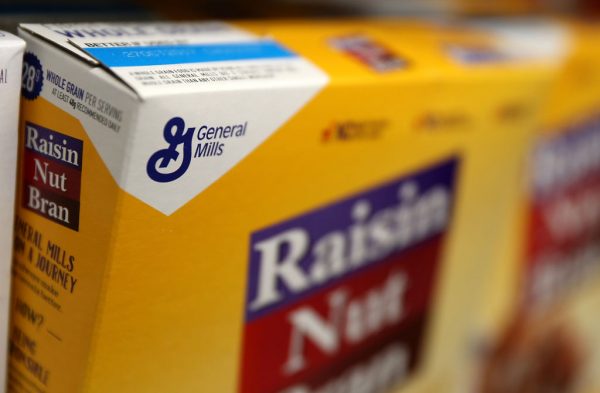 General Mills, the maker of Betty Crocker and Pillsbury, has been raising prices for a suite of products, and executives anticipate further price increases in 2022.
"The current operating environment is as dynamic and challenging as I've seen in my 27-plus years in the industry," CEO Jeff Harmening said in an earnings call (pdf). "At-home food demand remained elevated, input cost inflation is at a 10-year high, and labor shortages and other issues are causing disruptions across our supply chain, from our suppliers to manufacturing to distribution."
Food company Cargill rejected anti-competitive behavior allegations, adding that food prices would likely stabilize in 2022, although some of the supply chain pressures could remain throughout the year.
"It's here to stay, and so whether it be labor shortages or itinerant disruptions in the supply chain, it's absolutely here to stay. Everyone's talking about that and everyone sees it," Cargill CEO Dave MacLennan said in an interview with Bloomberg TV.
Democrats Blame Big Business for Big Prices
Critics of the administration's assertions also argue that if the factors adding to inflation pressures weren't serious, then the giants would undercut competitors and lower prices.
But many leading Democrats still say that higher prices, from groceries to energy, are because of corporations exploiting the public health crisis.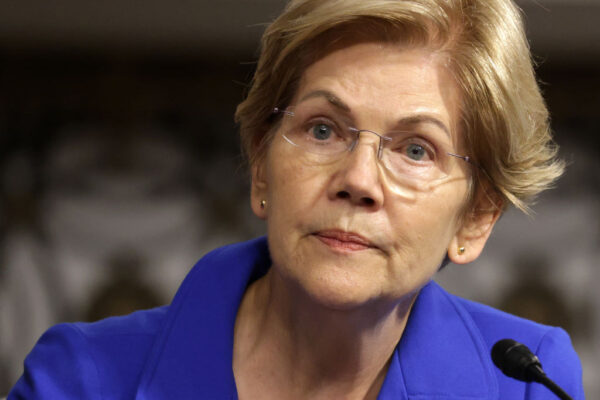 Sen. Elizabeth Warren (D-Mass.) accused three major supermarket chains—Publix, Kroger, and Albertsons—of using the pandemic to their advantage to boost prices on shoppers significantly.
"Your company, and the other major grocers who reaped the benefits of a turbulent 2020, appear to be passing costs on to consumers to preserve your pandemic gains, and even taking advantage of inflation to add greater burdens," Warren wrote in December.
White House press secretary Jen Psaki told reporters last month that the view of Biden and Agriculture Secretary Thomas Vilsack is that "corporate greed" of "meat conglomerates" has led to today's sky-high food inflation.
In the end, it's estimated that it will take about $200 million and several months to construct a new meat-processing plant. Some present the case that supporting smaller meat processors could result in a greater tax bill. Financial aid and regular intervention for independent firms could be the norm for years to come as they would be unable to mirror the efficiency and lower prices of the larger packers, experts suggest.