A U.S. Navy aircraft carrier, the Ronald Reagan, is conducting drills with a Japanese warship in waters around Okinawa southwest of the Korean peninsula, Japan's military said on Wednesday.
The exercise comes amid heightened tension with North Korea as the U.S. holds air drills in the region with B1-B bombers flown from Guam.
The exercise with the Reagan strike group, which began on Saturday, involves vessels sailing from the Bashi Channel, which separates the Philippines and Taiwan, to seas around Japan's southwest island nearer to North Korea, Japan's Maritime Self Defense Force said in a statement.
One Japanese destroyer, the Shimkaze, is accompanying the 100,000-ton Reagan, which is based in Japan, and its escort ships, the JMSDF said.
Late on Tuesday, the U.S. military flew two strategic bombers over the Korean peninsula in a show of force, as President Donald Trump met top defense officials to discuss how to respond to any threat from North Korea.
The two U.S. Air Force B-1B bombers were joined by two F-15K fighters from the South Korean military after leaving their base in Guam, South Korea's Joint Chiefs of Staff said in a statement on Wednesday.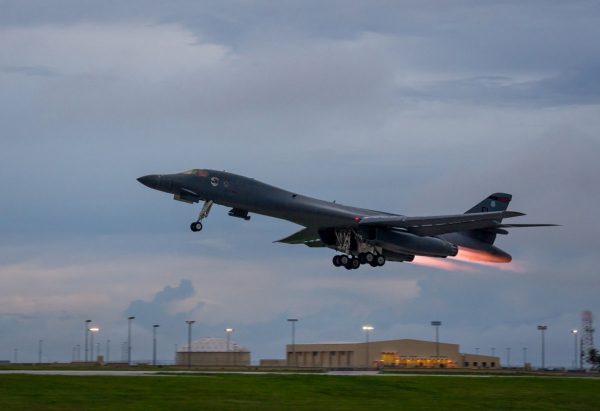 After entering South Korean airspace, the two bombers carried out air-to-ground missile drills in waters off the east coast of South Korea, then flew over the South to waters between it and China to repeat the drill, the release said.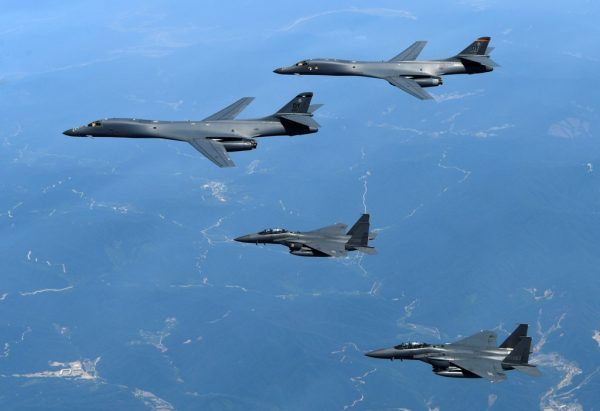 The U.S. military said in a separate statement it conducted drills with Japanese fighters after the exercise with South Korea, making it the first time U.S. bombers have conducted training with fighters from both Japan and South Korea at night.