The United States on Dec. 16 placed trade and investment restrictions on dozens of Chinese entities over their role in weaponizing biotechnology and other U.S. innovations in order to bolster the Chinese military and to further its human rights abuses.
Among the Chinese entities targeted was the Academy of Military Medical Sciences—China's top medical research institute run by the Chinese military—alongside its 11 research institutes, for aiding the Chinese military with biotechnology, including "purported brain-control weaponry," the department stated without elaborating on the technology.
In 2018, the Academy of Military Medical Sciences applied for a patent for technology for collecting and processing brain signals, according to an online patent repository.
The Institute of Radiation and Radiation Medicine, one of its targeted subsidiaries, published a Chinese paper in 2012 discussing how to establish a data bank on the behavioral effects of "mind control assault weapons."
Trade restrictions were also imposed on HMN Technologies, formerly a company under Chinese telecom provider Huawei as Huawei Marine, as well as Jiangsu Hengtong OpticElectric, Shanghai Aoshi Control Technology Co., and Zhongtian Technology Submarine Cable, for their role in acquiring U.S. items to modernize the Chinese military.
These bodies were put on the "entity list," which bars U.S. companies from doing business with them without a special license.
"The scientific pursuit of biotechnology and medical innovation can save lives. Unfortunately, the PRC [People's Republic of China] is choosing to use these technologies to pursue control over its people and its repression of members of ethnic and religious minority groups," Secretary of Commerce Gina Raimondo said in a Dec. 16 statement.
"We cannot allow U.S. commodities, technologies, and software that support medical science and biotechnical innovation to be diverted toward uses contrary to U.S. national security."
The trade restrictions followed a U.S. investment ban last week on Chinese artificial intelligence firm SenseTime after it was discovered that its subsidiary had developed a facial recognition program targeting ethnic Uyghurs in Xinjiang, where Beijing is conducting an expansive campaign of repression.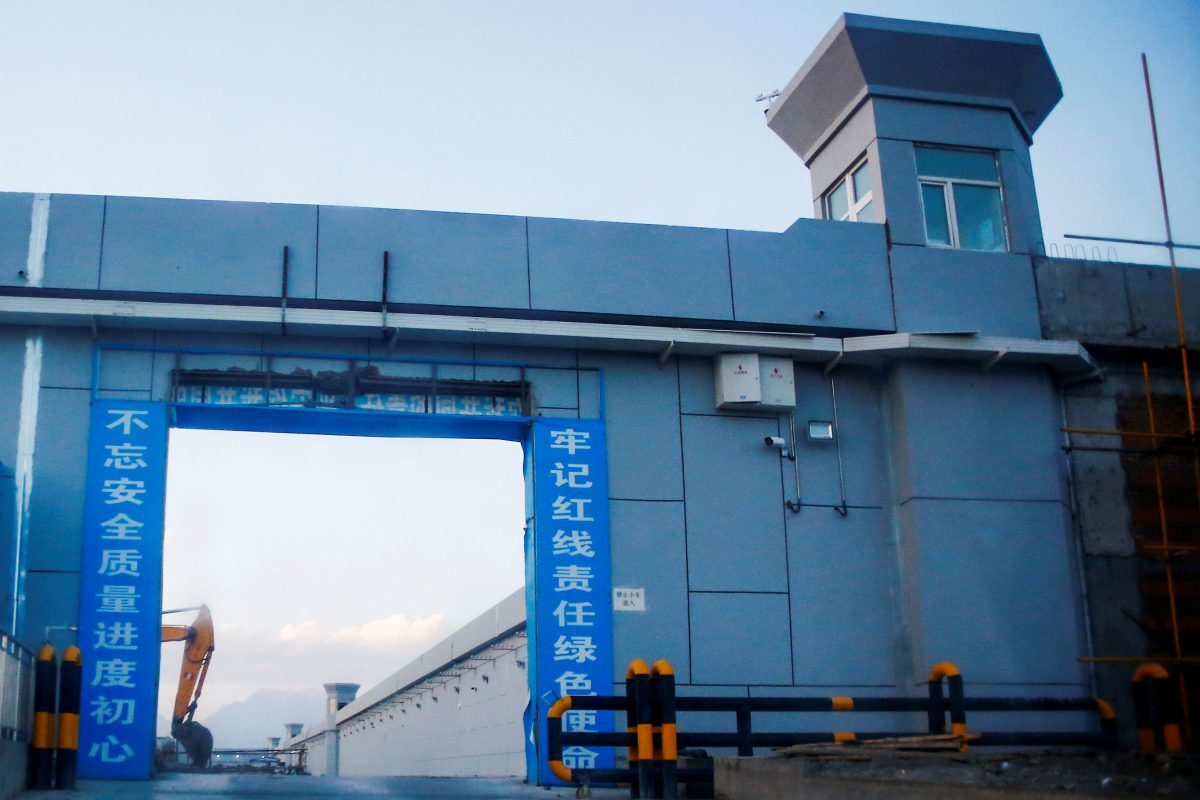 The Treasury Department later on Dec. 16 banned U.S. investment in eight Chinese tech firms: Cloudwalk Technology Co., Ltd.; Dawning Information Industry Co., Ltd.; Leon Technology Company Limited; Megvii Technology Limited; Netposa Technologies Limited; SZ DJI Technology Co., Ltd.; Xiamen Meiya Pico Information Co., Ltd.; and Yitu Limited. It accused them of supporting Beijing in the biometric surveillance and tracking of Uyghur Muslims and other religious minorities in China.
Guangzhou-based software developer Cloudwalk Technology, the Treasury Department stated, has designed a facial recognition software to track ethnic minority groups such as Tibetans and Uyghurs, and alert authorities of any large gathering in a particular location. The company has also made an agreement with the Zimbabwean government to build a mass surveillance network in the country, which would source images from the network to improve the software's recognition of skin pigmentation.
Meiya Pico, a digital data forensics firm based in China's coastal province of Fujian, has developed a mobile application to extract images, location data, audio, and messages from residents' cellphones, according to a report by the Australian Strategic Policy Institute (ASPI). The company also helped create a tool to transcribe and translate the Uyghur language, enabling Xinjiang authorities to screen locals' devices for prohibited content.
In 2018, officials ordered Xinjiang residents to install Meiya's surveillance software on their computers to monitor their activities, the Treasury Department stated. The ASPI report also found Meiya Pico to have provided training to Interpol and to have sold mobile hacking gear to the Russian military.
All eight companies are already on the Commerce Department's entity list.
Most of the 37 entities under the Commerce Department's Dec. 16 ban are based in China. A network of entities from China, as well as Georgia, Malaysia, and Turkey were also added to the trade blacklist for "diverting or attempting to divert U.S. items to Iran's military programs," according to the Commerce Department.
HMN Technologies, one of the sanctioned Chinese firms, was sold by Huawei to Shanghai-listed Hengtong Optic-Electric Co. in 2019, shortly after Huawei itself was put on the entity list. The move was aimed at freeing Huawei's undersea cable business from U.S restrictions, analysts said at the time.
Two affiliate entities of Hengtong Optic-Electric Co., which acquired the Huawei subsidiary, were also on the Commerce sanction list on Thursday.
Washington has been sounding alarms over Chinese-built undersea cables because of concerns that they could be used by Beijing for espionage and to sabotage global communications. A World Bank-led project to build a cable connecting three Pacific Island nations was reportedly scrapped in June after the United States warned that HMN Technologies' involvement in the project created a security threat.
A leaked report obtained by The Epoch Times in 2018 shows that the Chinese regime might be intercepting communications from undersea cables, creating a risk for all phone and internet data transferred through networks in the Asia-Pacific region.