The United States deployed B-52 bombers in Qatar over an unspecified threat from Iran.
Photos released by the U.S. Air Force show B-52H Stratofortress bombers arriving at the Al Udeid Air Base in Qatar on May 9, according to The Associated Press. Other bombers arrived at an unidentified location the day before.
The bombers were from the 20th Bomb Squadron of Barksdale Air Force Base in Louisiana, The Associated Press reported.
The bombers were accompanied by the USS Abraham Lincoln aircraft carrier and other vessels, CBS News reported. The carrier was sent there to replace a different American carrier that left the Persian Gulf in April.

A picture taken by U.S Air Force personnel stationed in Al Udaid air base was posted on the U.S. Central Command (CENTCOM) website. It showed two aircraft.
"B-52 Arrival. U.S. B-52H Stratofortress aircraft assigned to the 20th Expeditionary Bomb Squadron are parked on a flight line May 8, 2019," the photo caption read.
"No talks will be held with the Americans and the Americans will not dare take military action against us," an Iranian military official, Yadollah Javani, was quoted as saying by CBS.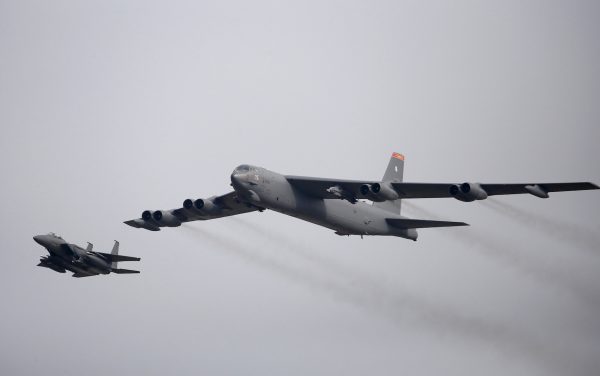 Meanwhile, an Iranian cleric criticized the U.S. for sending bombers, claiming the newly deployed American military hardware could be easily defeated by Iran.
"Their billion (-dollar) fleet can be destroyed with one missile,'" Ayatollah Yousef Tabatabai-Nejad said.
Washington has tightened sanctions on Iran this month, eliminating waivers that had allowed some countries to buy its oil, with a goal of reducing Tehran's crude exports to zero. Iran has responded by scaling back some curbs on its nuclear program, although it remains compliant with a deal to restrict its nuclear activity which Washington abandoned a year ago, Reuters reported.

Over the weekend, White House National Security Adviser John Bolton said that a bomber task force and the carrier would be sent to the Middle East to guard against Iran and its proxies.
The new military presence is designed to"send a clear and unmistakable message to the Iranian regime that any attack on United States' interests, or on those of our allies, will be met with unrelenting force," Bolton said in a statement. "The United States is not seeking war with the Iranian regime, but we are fully prepared to respond to any attack, whether by proxy, the Islamic Revolutionary Guard Corps, or regular Iranian forces."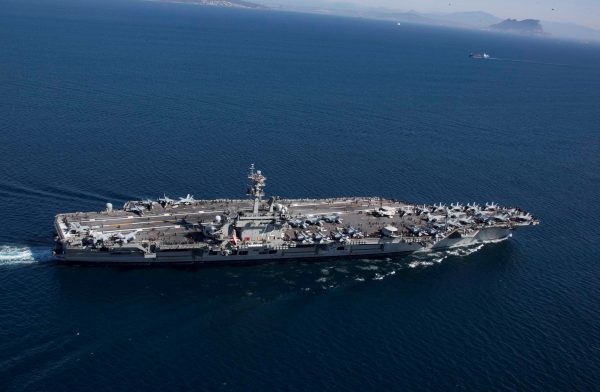 European leaders on May 9 stated that they still backed the nuclear deal with Iran, struck by former President Obama, but they rejected the country's threats.
"We reject any ultimatums and we will assess Iran's compliance on the basis of Iran's performance regarding its nuclear-related commitments" under the 2015 deal, the European Union, Germany, U.K., and France said, CBS reported.
Reuters contributed to this report.