A California Army veteran decided to mark the Fourth of July with a patriotic display, rendering a huge American flag in spray paint on her front lawn in Benicia.
Since returning to her hometown 18 months ago, Erin McKay-Schnell knew her yard was the perfect size for the project.
When last year's July 4th celebrations were canceled due to the pandemic, she put plans for a lawn flag on ice; but by Father's Day 2021, she and her husband, Jonathan, knew: the time had come.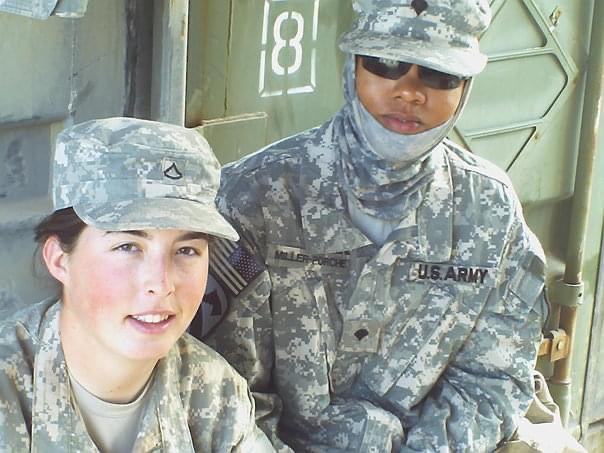 "We haven't been able to have any festivities for the 4th this year or last year, and so I decided I would paint my front yard as an American flag with the help of my husband and some friends," Erin told ABC.
Using chalk spray paint, the couple teamed up with brother and sister duo Brandon and Jennifer Reiff to render the iconic stars and stripes.
"It definitely took a little longer than we thought. We thought it would be maybe a couple of hours," Erin told the Vallejo Times Herald, noting the 85-degree heat of the day. "We also underestimated the amount of chalk."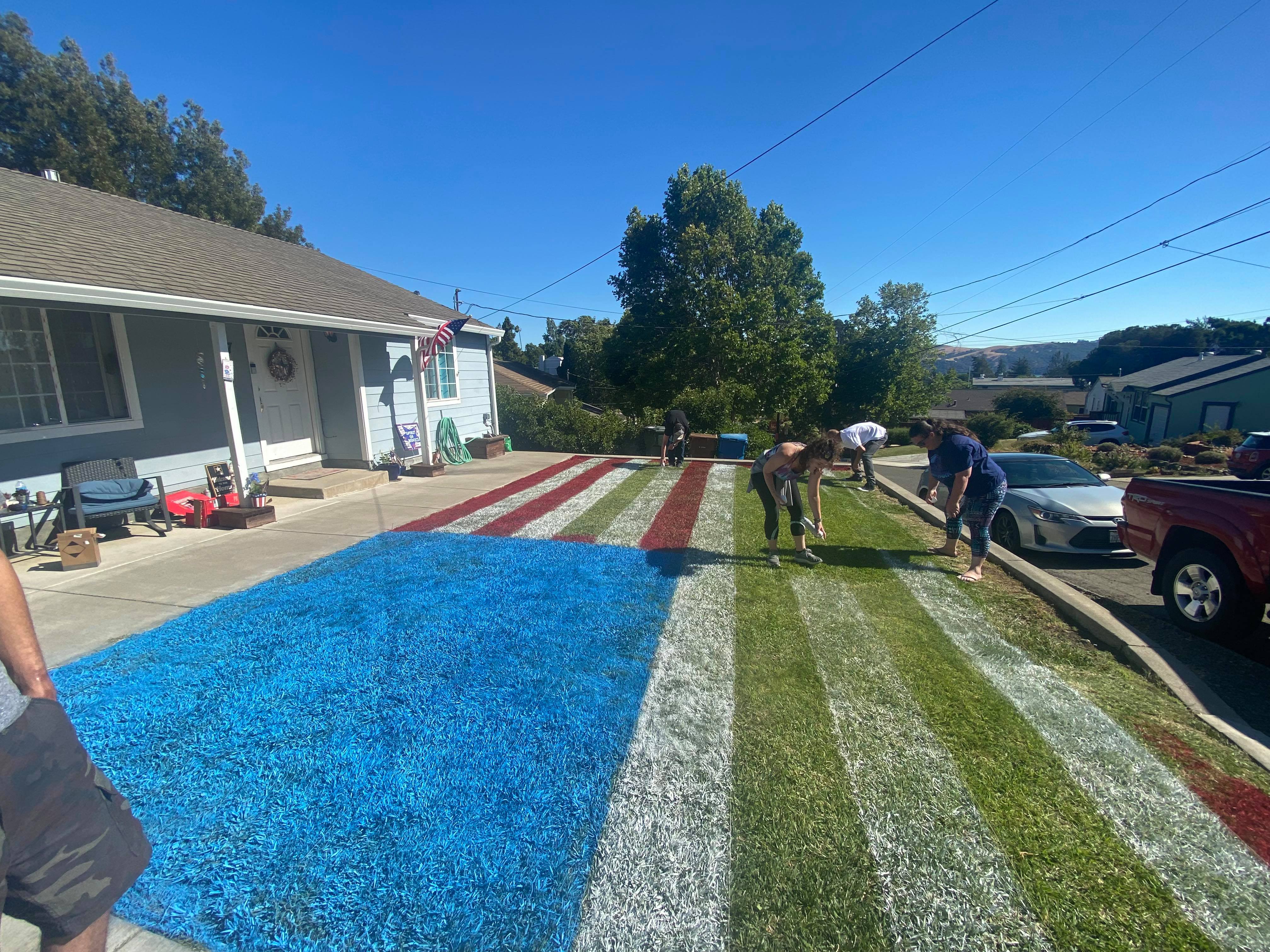 The veteran and her helpers used Rustoleum spray-marking paint—the same kind used on soccer fields which is designed to not kill the grass. They hoped their six-hour effort would last at least a couple of weeks.
Measuring 32 by 19.5 feet, the finished flag made for an impressive aerial photo shoot—just in time for Fourth of July celebrations.
"It was awesome to look at. We all 'high-fived' and thought it was great," said Erin. "Then the neighbors started coming out."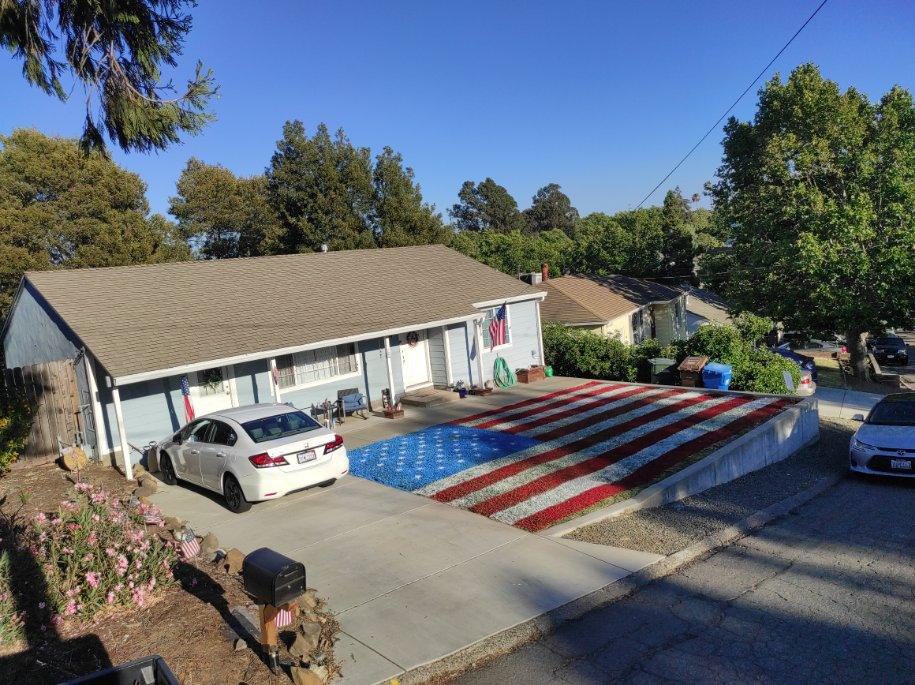 Erin, a five-year veteran who served in Iraq, joined the Army in 2007 after graduating from Benicia High School.
"I wanted to serve my country and it was a few years after 9/11," she explained. "Part of it was also that college was not something I wanted to do; I knew the Army would start me off on the right foot."
Erin plans to let the flag disintegrate on its own as the grass grows out. Meanwhile, many people have flocked to catch a glimpse of her colorful patriotic display.
"I wanted to bring a smile to people's faces," she said.
Erin and Jonathan even received a raffle ticket for the city's annual "Spirit of Benicia" decoration contest for their patriotic display.
Erin said she may work on an American eagle or Army design for a lawn painting next year.
Share your stories with us at emg.inspired@epochtimes.com, and continue to get your daily dose of inspiration by signing up for the Epoch Inspired Newsletter at TheEpochTimes.com/newsletter