The U.S. Army is investigating  a message sent to Army personnel that claimed "Make America Great Again" and celebrating Columbus Day are forms of "white supremacy."
The message, sent by Chaney Pickard with the U.S. Army Aviation & Missile Center via an official government email address, includes a diagram showing a pyramid.
Near the top of the pyramid are phrases and actions deemed "overt white supremacy," including blackface, the n-word, and burning crosses.
Underneath are dozens of phrases and actions that are allegedly forms of "convert [sic] white supremacy," including dressing as minorities for Halloween, "not challenging racist jokes," calling the police on black people, saying "there's only one human race," any policies deemed "anti-immigration," and "English-only initiatives."
Included is President Donald Trump's campaign slogan: "Make America Great Again." Also included is celebrating Columbus Day, a holiday that celebrates explorer Christopher Columbus finding America.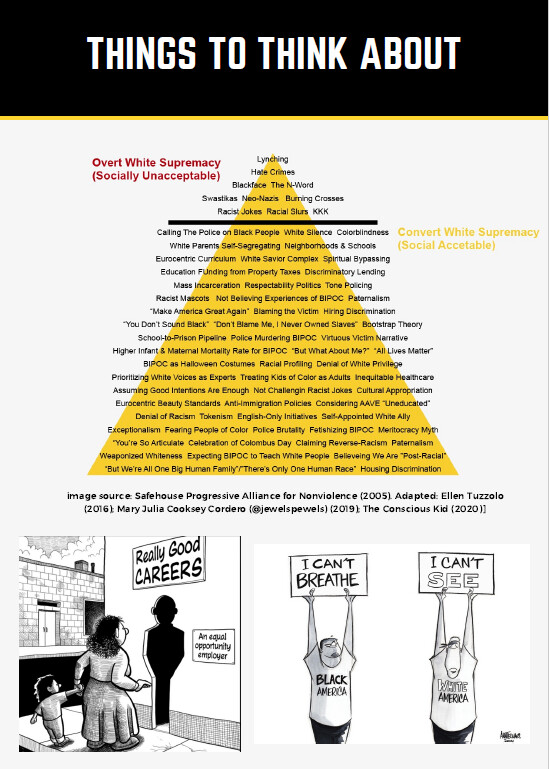 The diagram was part of a message sent to Army members, inviting them to listening sessions for a program called Project Inclusion, which aims to improve diversity, equity, and inclusion across the force.
The email also included five "must-read articles" for every leader, including one that claimed businesses in the United States "must take meaningful action against racism" and another that charges: "Your black colleagues may look like they're okay—chances are they're not."
Rep. Mo Brooks (R-Ala.) sent a letter to Army Secretary Ryan McCarthy demanding an investigation into what he described as a direct violation of the Hatch Act.
"The Hatch Act prohibits federal government executive branch employees from engaging in defined, banned political activity," Brooks said in a statement.
"ALL U.S. Army civilian and uniformed personnel who drafted, approved or sent this racist and politically partisan email, using government resources, should be prosecuted for their Hatch Act violations and summarily fired for blatantly and illegally injecting themselves into partisan political activities on government time using federal taxpayer money."
Brooks asked who within the Department of the Army created the email and who approved it.
The White House didn't respond to a request for comment.
An Army spokesperson said in a statement to The Epoch Times that two of the pages included in the email were "unapproved" and "sent out in error" before being recalled immediately.
"The slides – copied from a non-government website – included a word cloud with phrases that were intended to spark conversation; however, the document was predecisional and inappropriate for the discussion. The unapproved pages were in no way used as part of the 'Your Voice Matters' listening tour sessions," the spokesperson said.
"As soon as Department of the Army leaders were made aware of these products the Army initiated a 15-6 investigation to determine how this happened. The Army does not condone the use of phrases that indicate political support. The Army is and will continue to remain an apolitical organization."