Recently, I had the privilege of serving the U.S. Air Force (USAF) as a keynote speaker for an award ceremony.
The event honored the outstanding service of numerous men and women of this service branch of our armed forces.
Prior to my presentation, I received a detailed tour highlighting the admirable work, sacrifices, and dedication of USAF personnel. 
It was an awesome experience that made me proud to be an American.
Honoring America's Military
Due to the highly classified nature of the unit's work, I will avoid mentioning detailed specifications relative to their location, mission, equipment, and personnel.  Individuals who are enticed by this article can easily learn more about the USAF through open-source information.
But, I would like to complement my lifetime of gratitude for our armed forces, and to encourage others to appreciate their service to America.
The USAF: A Snapshot
As detailed in the official USAF website, their motto is "Aim High … Fly-Fight-Win."
This motto is complimented by their core values of "integrity first, service before self, and excellence in all that we do."
The creation of the USAF was initiated by the National Security Act of 1947, and Executive Order 9877 signed by President Harry S. Truman.
The Executive Order punctuated "air superiority … strategic air force … air reconnaissance … airlift … air support to ground and naval forces … and coordination of air defense."
The USAF site continues by detailing the critical importance of an air force.  The USAF is required not only for its military capabilities, but because of the demands of a global transportation system that includes the following:
$1.3 trillion to the U.S. economy and ten million jobs.
35 percent of global trade by value moves by air, and involves 57 million jobs worldwide.
There are about 2,150 satellites and 100,000 man-made objects in space. The USAF tracks virtually all of these and deploys and operates in six constellations with over 170 satellites.
Also, the globe demands security, especially due to escalating tensions among nations.
America requires a rapid global mobility enabling our presence anywhere in the world.  This presence allows our nation's ethical protectors to respond to problems.  It also supports their efforts with the following services:
Airlifts—swift deployments and sustained operations.
Air refueling—the linchpin to global power projection.
Aeromedical evacuations—a crisis planning requirement for saving lives.
USAF Priorities
Additionally, the USAF ability to respond to a crisis anywhere in the world includes these priorities:
Strengthening the nuclear enterprise
Partnerships with the joint and coalition team for victory
Developing and caring for Airmen and their families
Modernizing air and space inventories, organizations, and training
Recapture acquisition excellence
USAF Mission and Vision Statements
Essential to the USAF is their mission and vision statements which reads as follows:
Mission Statement
"The mission of the United States Air Force is to fly, fight and win in air, space and cyberspace. Our rich history and our vision guide our Airmen as we pursue our mission with excellence and integrity to become leaders, innovators and warriors."
Vision Statement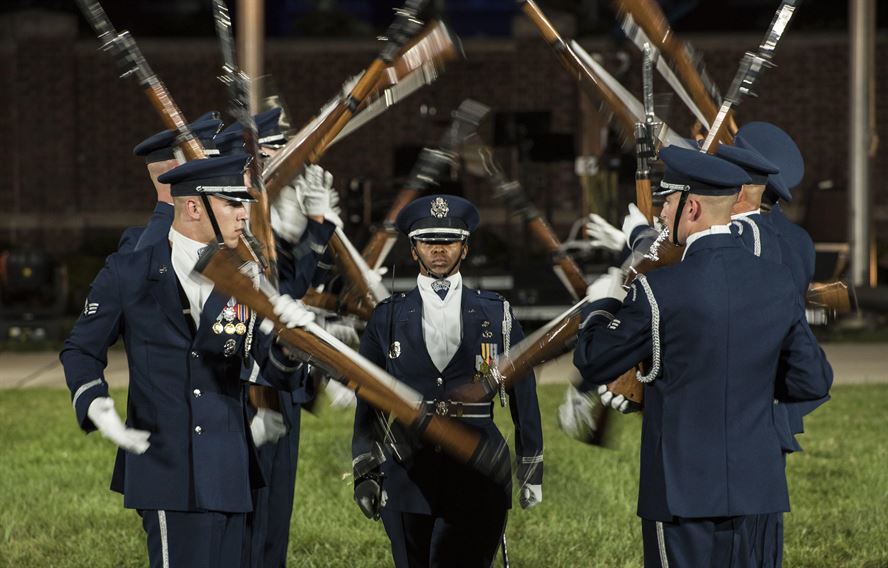 "The United States Air Force will be a trusted and reliable joint partner with our sister services known for integrity in all of our activities, including supporting the joint mission first and foremost. We will provide compelling air, space, and cyber capabilities for use by the combatant commanders. We will excel as stewards of all Air Force resources in service to the American people, while providing precise and reliable Global Vigilance, Reach and Power for the nation."
Final Reflections
During my keynote, I highlighted to attendees that the USAF is pivotal to the honor, leadership, and protection of America.
The concept of mentorship was presented, which is paramount to their service, and complemented by stressing the importance of being ethical protectors.
The ethical protector philosophy is encouraged in my initiatives not only for the military, but for law enforcement and all in society who are dedicated to America's ethical renaissance.
We all have a part to play, no matter what role we have in life.  All of us have the capacity to serve others as ethical protectors.
America is at a crossroads, as witnessed through the continual headlines of violence and character deficiencies.
As we pause to appreciate the USAF, may each of us renew our dedication to safeguarding our homeland as ethical protectors.
When we are true to our social nature of protecting one another, we will be on the path of our true destiny and the reawakening of the nation.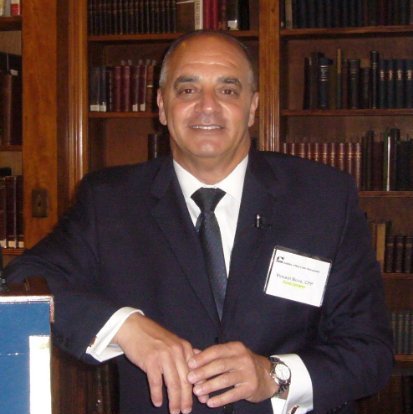 Vincent J. Bove, CPP, is a national speaker and author on issues critical to America. Bove is a recipient of the FBI Director's Community Leadership Award for combating crime and violence and is a former confidant of the New York Yankees. His newest book is "Listen to Their Cries." For more information, see www.vincentbove.com
Views expressed in this article are the opinions of the author and do not necessarily reflect the views of The Epoch Times.