When Mike MacDonald saw a group of young people head into the woods with fishing supplies, he thought it was great to see them enjoying the outdoors.
But last Saturday, that encounter led him to the experience of lifetime—but one he never wanted. However, thanks to his heroism and quick-actions that beautiful spring day did not end in tragedy.
Mike MacDonald was biking with his children when he spotted a group of young teens with fishing supplies.

On the afternoon of April 21, Mike MacDonald was out riding bikes with his children near his Hammond Plains, Nova Scotia, home. That was when he spotted a group of young teens with fishing supplies.
There was a brook nearby, and, according to Halifax Today, MacDonald thought it was great to see these young people enjoying the beautiful spring weather.
The group disappeared into the wood for a time, and MacDonald was left to enjoy the nice day with his kids. But his pleasant afternoon was interrupted when he saw the young girl again, this time in a panic.
"A young girl came running out of the woods in distress calling for help," MacDonald told Halifax Today.
MacDonald did not waste a moment—he ran headlong towards the brook.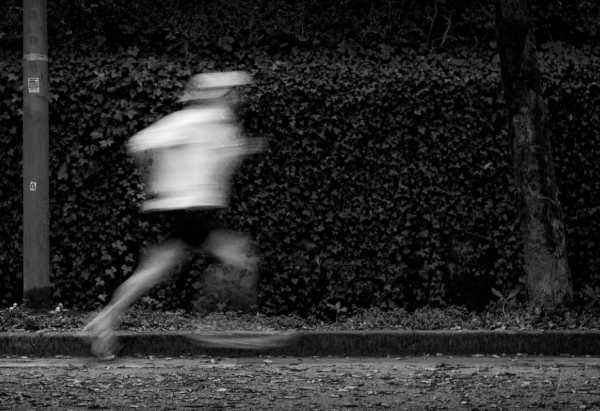 MacDonald ran full-speed towards the brook. When got there, he found a terrifying sight; two of the boys were on the bank, desperately holding onto their friend who was in the water and could not get out. 
"I noticed they were in serious trouble," MacDonald said. "There were two young boys who had quite a grip on a third. Just his head was above water."
Thanks to 13-year-old's friends, the boy was not dragged off by the strong current. However, due to the boy's weight, the current and the heavy backpack and hip waders he wore, the two on the bank were unable to pull him out.  
Because of these factors, it was clear to MacDonald that the young teen was in serious danger of drowning.
The water was deep and cold—but MacDonald slipped in to help.

MacDonald knew that time was not on his side, so he quickly entered the frigid water. He instantly realized that it was deep enough to cover his head, which meant that the teen would need to be lifted out. 
"When I got in that water and the current was that strong, that's when I really realized this kid was in serious trouble," MacDonald said. "Being as cold as it was, if somebody didn't show up in time, I don't know how long they would have been able to hang onto him."
But the teen was too heavy to lift.
MacDonald tried to lighten the boy's weight by removing the backpack, which he threw onto the bank. He also unbuckled the boys hip waders, but MacDonald and the 13-year-old's two friends still weren't able to rescue the young boy. 
"I said, 'I can't lift you here, there's too much weight,'" MacDonald said. "'You're going to have to help try to pull yourself up onto shore with your friends.'"
Unable to lift the teen out by themselves, they had to wait for help—but thankfully, they did not have to wait long.

Instead, they focused their efforts on keeping the boy's head above water until more help could arrive.
But that did not take long. The commotion from the young girl, as well as assistance from MacDonald's wife, brought more people to the scene. 
Through their combined efforts the boy was soon lifted out of the brook and to safety. Thankfully, no one was injured. 
For his part in potentially saving this boy's life, MacDonald has since been hailed as a hero—but for him the experience was deeply traumatic.
"I'm fearful of the outcome that could have been instead of being proud of what was," MacDonald told Halifax Today. "I'll never forget the look on those boys' faces when I came running through the woods. They were scared."
MacDonald did not feel worthy of his new title—for him, the true heroes were the kids.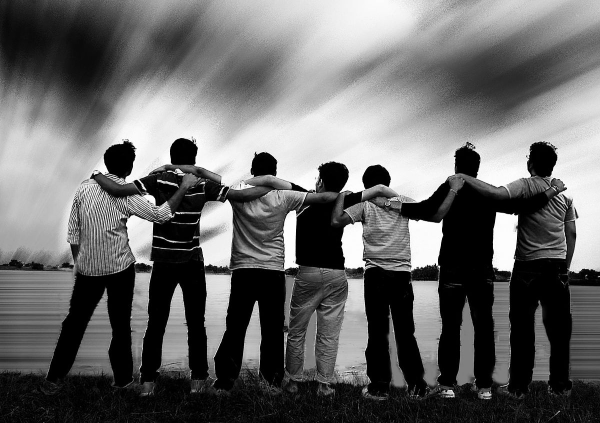 Instead, for MacDonald the real heroes were the young boys' friends. They were the ones who managed to get help quickly and desperately hold-on while the rescue progressed.
"My part just completed their efforts and they will forever be the true heroes in my book," MacDonald wrote in a Facebook post.
Regardless who the real heroes were, though, if it were not for the combined efforts of this community this story might not have had such a happy ending.