Family lawyer Rafael Gonçalvez did one thing that most divorce lawyers don't do — he got a married couple back together.
When a young couple walked into his office and requested a divorce, lawyer Rafael Gonçalves could tell that they were still in love.
He just didn't have the heart to let them give up so easily so he decided to consult the married couple first.

So, being a professional, Gonçalves provided the couple with the information they requested, but beneath the requisites listed, he wrote down 4 simple questions and asked them to answer them before returning to his small office in Sao Sebastiao do Paraiso, Brazil.
He suggested they reconsider their decision and think hard about their marriage with these 4 simple questions.
"Answer the following questions before returning to the office with the docs"
1. Did I do everything I could to save this marriage?
2. Is a divorce really the best option today?
3. Who is influencing my decisions?
4. How many problems did you overcome together and how did you meet?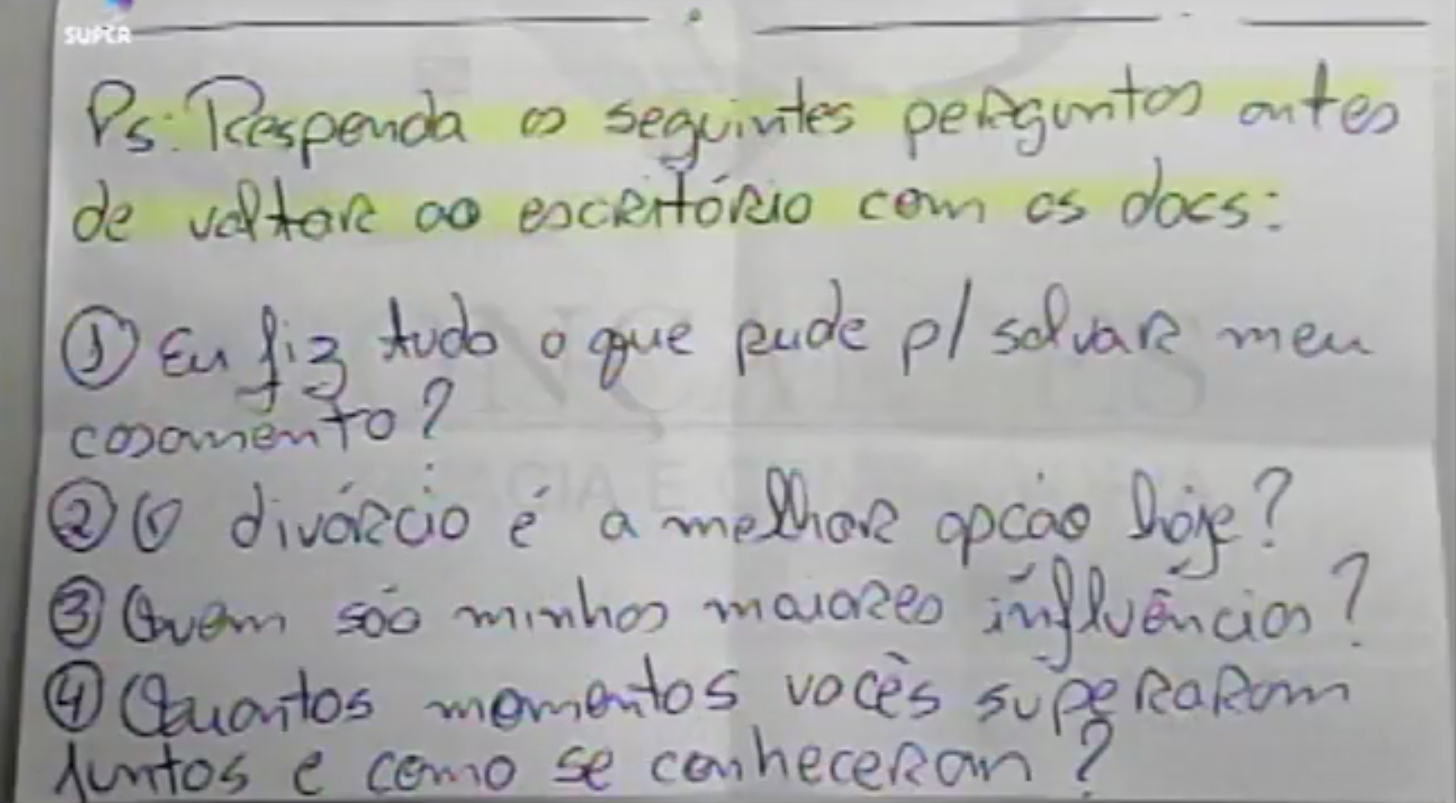 A marriage is a beautiful lifelong commitment to cherish and love your partner unconditionally, through thick and thin, better or worse. The young lawyer could see the couple were simply frustrated and gave them an opportunity to reconsider things before making a decision that they could end up regretting.
A few days later the couple returned and decided not to proceed with the divorce.
Goncalves told the Good News Network that he didn't do anything special and thinks his colleagues should do the same. "Nobody starts dating planning to break up, and nobody marries planning a divorce. We live in a society that trade or throw something away instead of fixing it, and this is sadly applying to relationships, too."
"Sometimes all it takes for a marriage to work is to find someone to pause a moment of conflict and allow them the opportunity to adjust," he added.
And that's how a young couple walked out of a divorce office holding hands and in love.